Brittney Griner Is Already Taking Action Against Her Lengthy Prison Sentence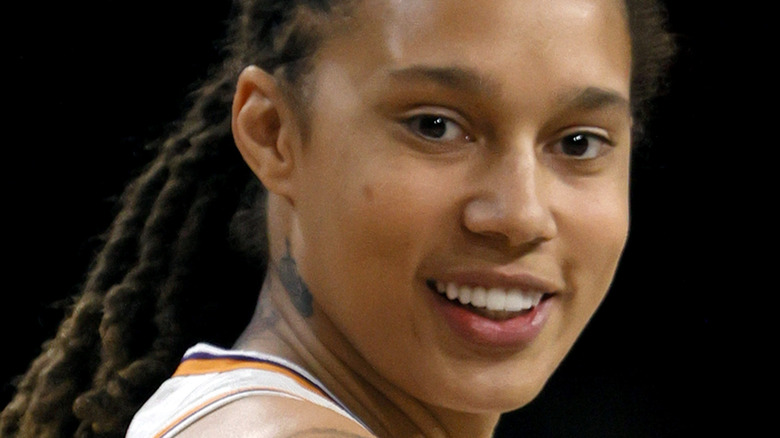 Ethan Miller/Getty Images
In February, Brittney Griner was arrested at an airport in Russia after traveling with cannabis oil, according to The New York Times. Cannabis is illegal in Russia and, as a result, Griner was detained and taken into custody. The WNBA star's safety quickly became a concern for her family and friends. Following her detainment, her agent, Lindsay Kagawa Colas, told ESPN in a statement, "Her mental and physical health remain our primary concern."
Griner's arrest came shortly after the United States issued a "do not travel" advisory to Russia and one week before Russia's "unprovoked and unjustified attack" on Ukraine. The advisory stated, "There is the potential throughout Russia of harassment of foreigners, including through regulations targeted specifically against foreigners" (via People). An updated advisory later urged Americans to depart the country immediately to avoid any issues.
Although the United States has attempted to make a deal to have Griner released, she was ultimately found guilty for drug smuggling and possession by a Russian court and sentenced to nine years in prison, per NPR. President Joe Biden released a statement shortly after the verdict and called Russia's actions against Griner "unacceptable." Biden also insisted that he was working with his administration to have her released. And now, Griner is taking some serious action of her own against her sentence in order to make her way back to the states.
Brittney Griner is appealing her prison sentence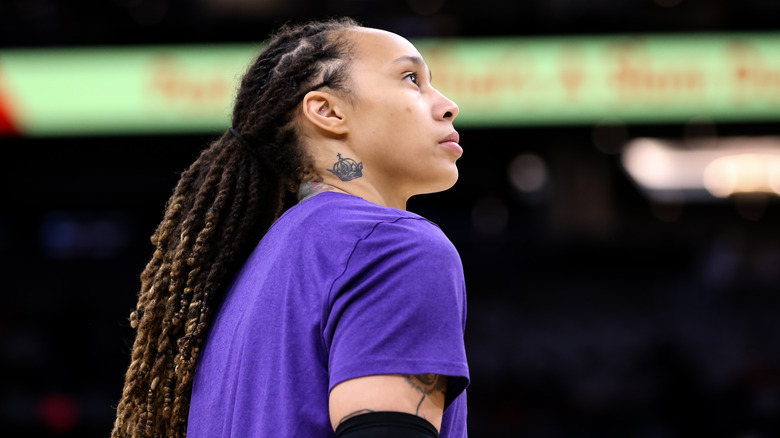 Mike Mattina/Getty Images
According to People, Brittney Griner's legal team has officially filed an appeal against her nine-year prison sentence. However, the legal process will seemingly take months. Of course, this decision comes amid Russia and the United States' talks of a possible prisoner exchange, according to the New York Post. Biden has offered to release a Russian weapons dealer, Viktor Bout, if Russia agrees to release the WNBA star and another American, Paul Whelan, per CNN. Between the pending appeal and possible prison swap, there are actions in motion to hopefully have Griner return to the United States.
One of Griner's lawyers, Maria Blagovolina, told People, "We need to use every legal opportunity that we have, and appeal is one of these opportunities." She added that Griner appears "quite happy to know that she's not been forgotten and that there are some possible developments." But Blagovolina added that the basketball star remains realistic about potentially returning home to her family and friends sometime soon.
It's unclear how and when Griner's time in Russia will come to an end, but it's clear that the United States and her legal team are doing everything they can to get her back on American soil.