The Truth About Nicola Peltz's Wealthy Family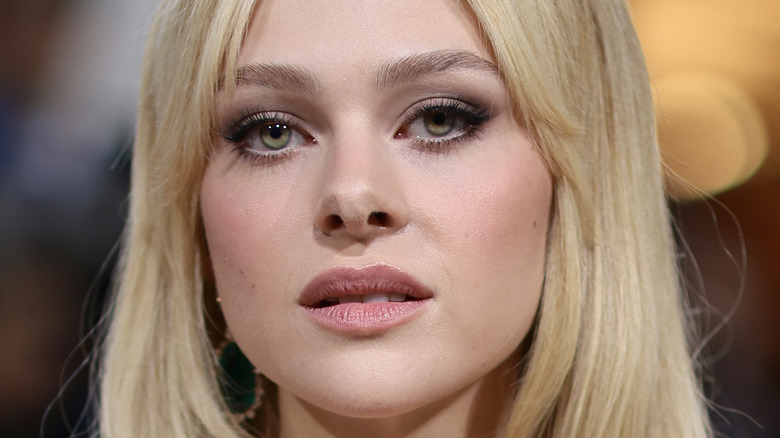 Dimitrios Kambouris/Getty Images
Many of our favorite celebrities live a cushy life. After all, the string of films and shows they've worked hard on have afforded them the privileges they have today. But just like in any other industry, some were already wealthy to begin with because they were born filthy rich.
Armie Hammer is a prime example. His given name is Armand, as he was named after his grandfather Armand Sr., the former chairman of Occidental Petroleum — which was at one point the largest independent oil company in the world, per The New York Times Magazine. In Hammer's early years, he even lived in the Cayman Islands, according to Fox News. Renowned journalist Anderson Cooper also comes from money, as he is the son of Gloria Vanderbilt, making him a direct descendant of business magnate Cornelius Vanderbilt, per Yahoo! Finance.
These days, celebrities and famous personalities born rich are branded with the title "nepotism baby," as people argue that they rarely had to work for their success. One of them happens to be actor Nicola Peltz, wife to another so-called fellow nepotism baby Brooklyn Beckham. But how rich is her family?
Nicola Peltz's dad is a billionaire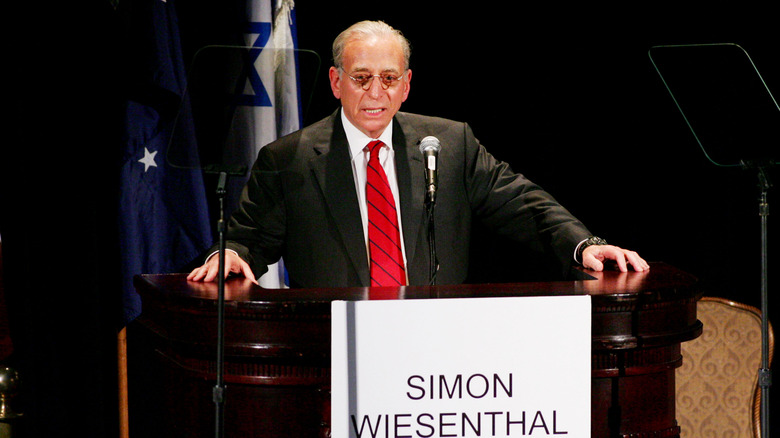 Evan Agostini/Getty Images
Nicola Peltz's husband Brooklyn Beckham is rich thanks to his superstar parents Victoria and David Beckham, but she is far wealthier than he is. That's because Nicola's parents are billionaire Nelson Peltz and model Claudia Heffner Peltz. According to Forbes, Nelson has a net worth of $1.7 billion. He founded the investment firm Trian Fund Management and has $8.5 billion in assets under management.
Nicola doesn't talk much about her father, but after saying "I do" to Brooklyn, she thanked Nelson for helping her have her dream wedding. "Thank you for the most beautiful weekend of my life," she wrote in an Instagram post. "You're the wind beneath my wings." Nicola and Brooklyn reportedly wed in her family's $99.8 million mansion located in Palm Beach, Florida, per Vogue.
Nicola and Brooklyn reportedly signed a prenuptial agreement before making their way down the aisle. At the time, the Daily Mail U.K. reported the couple signed "the mother and father of all prenups," which isn't surprising, considering they both come from affluent families.
Nicola Peltz also has an impressive net worth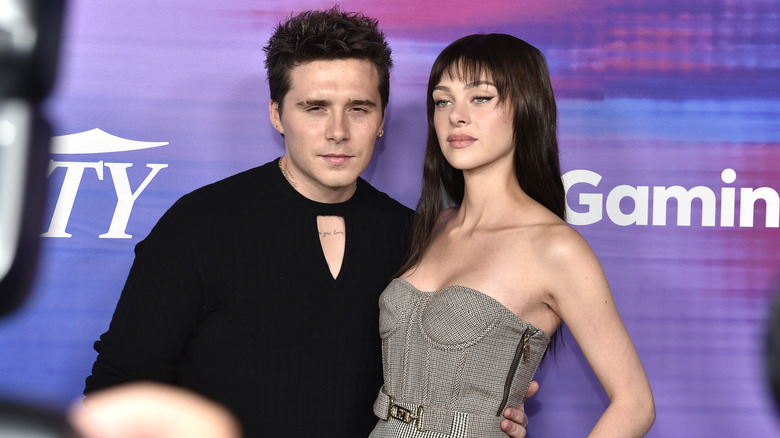 Rodin Eckenroth/Getty Images
Even without the help of her father, Nicola Peltz is already rich in her own right; she boasts a net worth of $50 million, according to Celebrity Net Worth. The actor had been in the entertainment industry since she was a child, having appeared in various modeling projects during her youth. In 2006, she appeared in the film "Deck the Halls" opposite Jeff Daniels and Alison Pill, per IMDb. She has since starred in various shows and movies like "Harold," "The Last Airbender," Transformers: Age of Extinction," "Eye of the Hurricane," and "Bates Motel."
Adding to her net worth is the gorgeous Beverly Hills home Nicola bought with her husband Brooklyn Beckham before they tied the knot. It's reported to have five bedrooms, five full bathrooms, and two half baths, per People. However, the couple listed it in February 2022 for $11 million, after they realized they wanted to split their time between the East and West coasts. "They loved the house and are sad to be listing it, but realized that they wanted to be more flexible and bicoastal," a source told the outlet. "They want to have both a place in L.A. and one in Miami to be closer to their families, so a property this big just didn't make sense as they started looking at their more immediate future plans."