This Is Really How Sam Elliott Got Started In Hollywood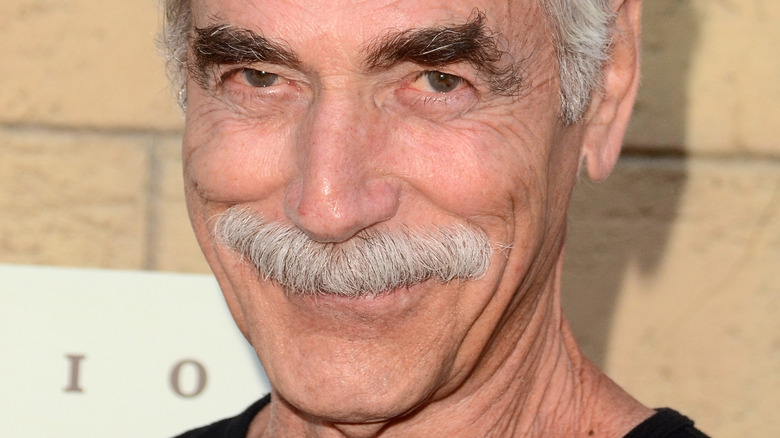 Kathy Hutchins/Shutterstock
Veteran actor Sam Elliott has played the cowboy type in action flicks like "Tombstone" and "Road House" during his extensive career. Yet, one of his biggest roles came not in a western, but in the dark comedy "The Big Lebowski." One reason for his casting was his manly look, particularly, a huge mustache. Despite being his signature look, Elliott admitted he shaved it off on a few occasions. "I have it more often than not ... I'm not attached to it," Elliott explained about his lip caterpillar on an episode of "WTF with Marc Maron." He's not attached to the newer parts of Hollywood, either. He hates being called a celebrity and went off on the Oscar-nominated "The Power of the Dog." The actor called the film a "piece of s***" and criticized the New Zealand director for not knowing anything about the American West. He also said the actors looked like male strippers wearing just chaps and that he didn't like the allusions to homosexuality.
Aside from his strong opinions, Elliott is still very much ingrained in Hollywood. Fifty years into show business, Elliott earned his first ever Academy Award nomination for Best Supporting Actor in the 2018 remake of "A Star is Born." Elliott said he learned about the acknowledgement from his wife to which he responded, "well, cool," he told "Jimmy Kimmel Live." Given his astoundingly long career, it's amazing that Elliott may have never been an actor if not for a little luck.
Inside Sam Elliott's big break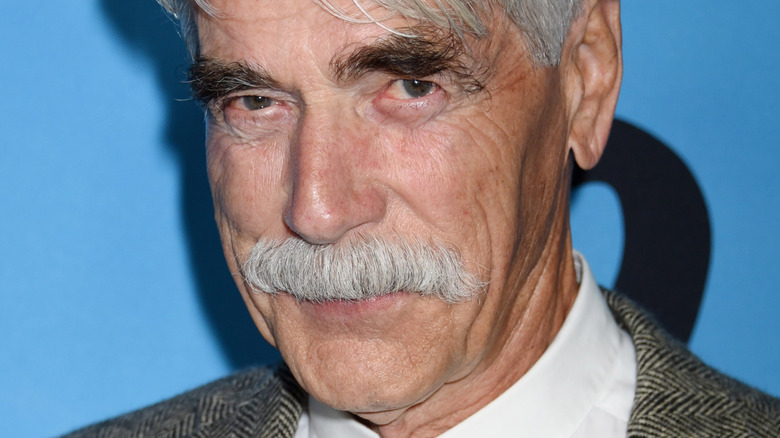 Ga Fullner/Shutterstock
Before becoming a Hollywood regular, Sam Elliott was in the National Guard. He also worked in construction. "It was great," he told The Hollywood Reporter. "I really had some of the greatest times of my life doing that. I was out of home, I was on my own and I was really working for a living." Elliott also planned for another type of lifestyle by attending film workshops, as he moved from Portland, Oregon, to Los Angeles to be an actor in the first place.
In Los Angeles, Elliott fortuitously met a casting director while working on a home. He never cast Elliott, but helped him land a contract for his first screen role in the 1969 classic western "Butch Cassidy and the Sundance Kid." For diehard fans of the film, it's understandable if you didn't catch Elliott's brief appearance. "The only reason my name was on the credits is because I was under contract to Fox," Elliott told the Seattle Times. He explained the film's director "threw me this bone, as 'Card Player No. 2,' but you literally can't see me. But it allowed me to be on a set for the first time." It must have been a huge moment for Elliott, who dreamed of being an actor since he was 9 years old. The movie also featured his future wife, Katharine Ross. All of this thanks to construction. "My big break — pouring cement," Elliott told WNYC.
Sam Elliott's distinctive vocals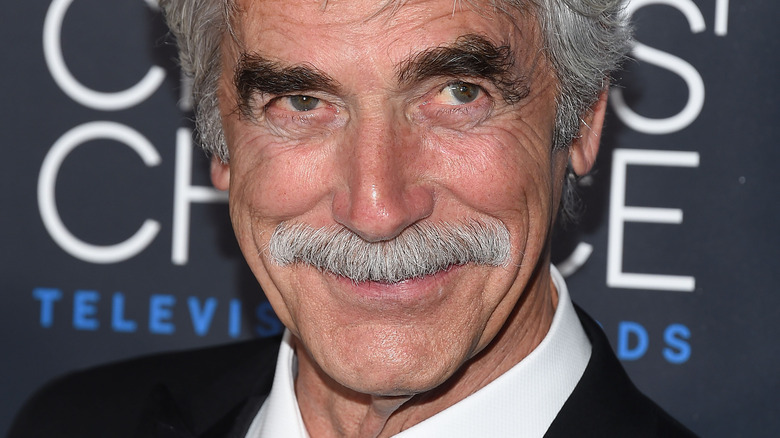 DFree/Shutterstock
Even more than his distinctive mustache, Sam Elliott is best known for his deep, husky voice. His sound was so perfect that he became the voiceover actor for American brands like Dodge and RAM trucks, beef ads, Smokey the Bear, and Coors beer. Yet, at least one person thought this voice would actually be a hindrance in becoming an actor. When Elliott was working the construction job, he was also attending acting workshops, so a friend introduced him to a Hollywood agent. In the first meeting, this agent told Elliott to move back to Portland, Oregon, or if he was serious about becoming an actor, "You've got to fix that f***ing voice. You've got to take some voice and diction lessons and get rid of that southern accent," Elliott recalled on "The Late Show with Stephen Colbert."
Of course, Elliott didn't always have a super low voice and he started singing in a church choir when he was 4 years old. As he grew older, Elliott explained that he still loved to sing, but he also started to notice his voice was getting lower. "I think I grew up thinking about my voice as kind of funny because it had this Southwest dialect to it. I sounded very much like my mom in terms of the dialect," Elliott told CNN. Fortunately, singing may not be off the table for Elliott, who confessed, "I'd love to do a musical one day."