Michelle Branch Takes Her Split With Patrick Carney To The Next Level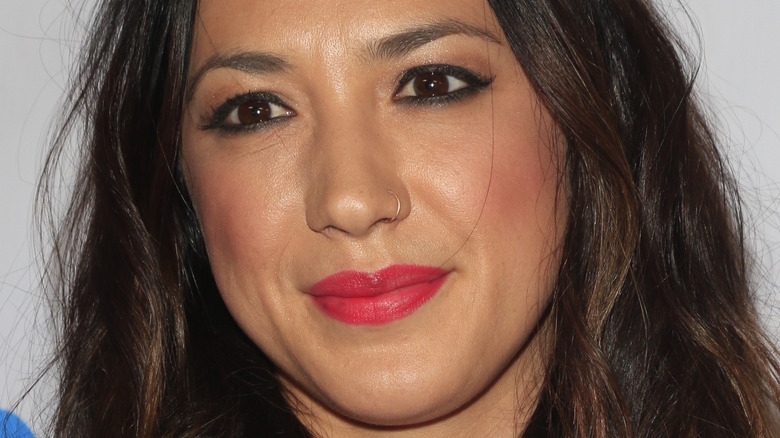 Kathy Hutchins/Shutterstock
Michelle Branch and Patrick Carney's relationship went from match made in music heaven to complete disaster in a matter of days. Branch and The Black Keys drummer graced the pop-alternative music scene together since 2015, when they met at a Grammy event, according to Entertainment Weekly. "He was like, 'Where have you been?'" she said. The two immediately began to put their creative powers to good use, combining their romantic and artistic lives into one. Together, Branch — whose collab with Santana earned her a Grammy in 2002 — and Carney developed her third solo album, "Hopeless Romantic," her first since 2003.
The "Everywhere" singer's relationship with Carney gave her the extra push she needed to deliver what fans what been expecting for a long time. "It was the first time that someone pushed me to figure it all out on my own," she told EW. As their careers evolved, so did their love. In July 2017, Branch announced their engagement on Instagram. Before they could tie the knot, Branch and Carney welcomed a son in August 2018, his first and her second, as she also shares a daughter with ex-husband Teddy Landau, People reported.
After deciding to postpone their nuptials because of the pregnancy, they eventually sealed the deal in an April 2019 ceremony held in New Orleans, according to People. But their seven-year relationship came crashing down in August amid cheating allegations and an arrest. Now, Branch is taking the necessary steps to put a final end to their woes.
Michelle Branch filed for divorce from Patrick Carney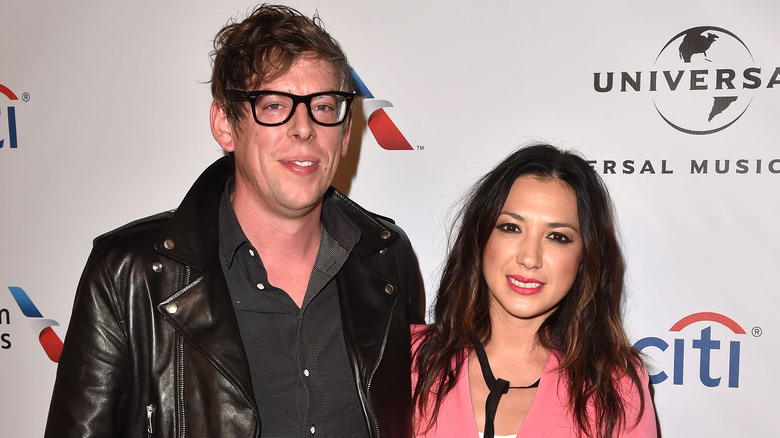 C Flanigan/Getty Images
Michelle Branch officially wants to end her marriage to Patrick Carney. On August 12, the "All You Wanted" singer filed divorce papers in Tennessee, where the couple lives, TMZ reported on August 15. Branch is requesting custody of their son, Rhys, and daughter, Willie, who was born in February, E! News reported. Branch is also seeking to have her legal fees covered by Carney. Branch filed the documents just a day after she accused Carney in a since-deleted tweet of having an affair with his manager while she was home caring for their baby (via Live Journal).
According to the screenshot of the tweet, Branch sent out her short-lived social media rant around 1:30 a.m. on August 11. Just 30 minutes later, Nashville officers arrested Branch at the couple's home after responding to a domestic violence call, TMZ reported. Branch is accused of slapping Carney "one to two times." After posting bail, Branch was released from jail. "The rug has been completely pulled from underneath me and now I must figure out how to move forward," she said in a statement.
On August 14, Branch celebrated the 21st anniversary of her first album on Instagram and included what sounded like a shoutout to the "support" she has received in the caption. Her followers were quick to some extra love her way. "This too shall pass @michellebranch and it will probably make for some freaking amazing music like this album," a fan wrote.