Amber Heard Makes Major Change Ahead Of Johnny Depp Appeal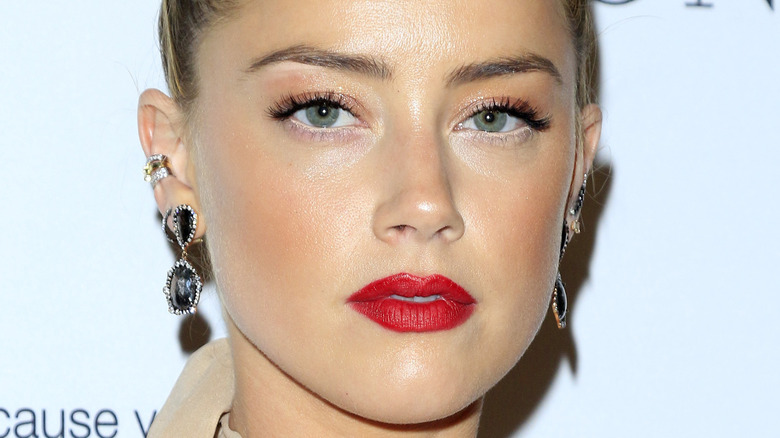 Kathy Hutchins/Shutterstock
Amber Heard recently filed an appeal for the verdict of her trial with Johnny Depp after she lost to the actor and was ordered to pay nearly $10 million in damages, per Entertainment Weekly. In Heard's appeal to the court, her legal team claimed the "court made errors that prevented a just and fair verdict consistent with the First Amendment." They told Entertainment Weekly that they were aware the appeal would cause drama on social media, but that they were fighting for "fairness and justice."
Heard released a statement on Instagram following the verdict and said, "I'm heartbroken that the mountain of evidence still was not enough to stand up to the disproportionate power, influence, and sway of my ex-husband." It was clear she and her legal team were focused on filing an appeal and working together to achieve some sort of future victory.
Her lawyer, Elaine Charlson Bredehoft, told "CBS Mornings" that she believed social media played a major role in Heard's loss to Depp. Bredehoft revealed that she wished her team did some things differently during the trial, but that the outcome was ultimately out of their control. However, Heard may not agree with that statement because she just made a huge change before her appeal truly takes off.
Amber Heard is doing something differently the second time around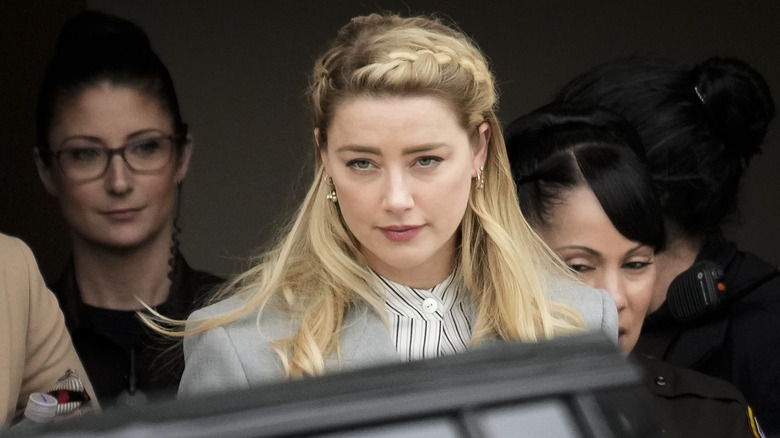 Drew Angerer/Getty Images
Amber Heard is seemingly fixated on appealing the verdict from her defamation case with Johnny Depp, and she has her eyes set on a win. She even recently decided to make a major change with her legal team going forward. Heard officially hired new lawyers for the Depp appeal, per People. Her new lawyers will now be David L. Axelrod and Jay Ward Brown from Ballard Spahr as her lead representation. Ben Rottenborn will continue as co-counsel, while Elaine Bredehoft will no longer be a part of the team.
A spokesperson for Heard spoke on the decision and said, "A different court warrants different representation, particularly as so much new evidence is now coming to light." Bredehoft said she's happy to step down and give someone else the opportunity to represent Heard going forward.
In a press release, new lawyers Axelrod and Brown said (via ABC News), "We're confident the appellate court will apply the law properly without deference to popularity, reverse the judgment against Ms. Heard, and reaffirm the fundamental principals of Freedom of Speech." Heard appeals to be fully moving forward with her appeal with an almost completely new legal team. It's unclear what the future holds for Heard, but the drama between her and Depp appears to be far from over.