Ezra Miller Breaks Silence On Legal Troubles With Update On Their Mental Health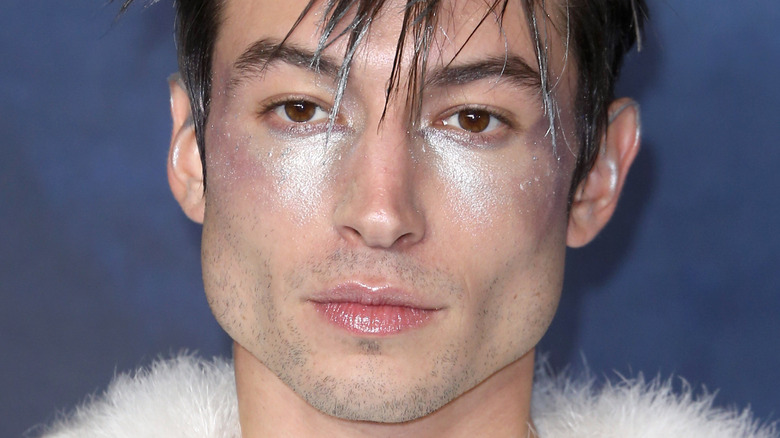 Cubankite/Shutterstock
Ezra Miller has finally spoken up about the controversies that have been plaguing them in the past couple of months.
The actor, who uses they/them pronouns, has had multiple brushes with the law, with the first one dating back to April 2020. They first made headlines for allegedly choking a fan in a bar in central Reykjavik, Iceland, per TMZ, but nothing had come out of it at the time. It was radio silence from the star after the incident, as they were reportedly busy working on "The Flash" as the titular superhero. But come 2022, they were involved in controversy after controversy, including being charged with felony burglary in Vermont, grooming minors, and running a cult, per Vanity Fair.
Despite the multiple allegations charged against them, Miller has remained mostly tight-lipped about everything. But after word got out that their future with Warner Bros. may be in jeopardy, the "Fantastic Beasts" star finally addressed the controversies and the steps they will take to mend their reputation.
Ezra Miller revealed they're seeking treatment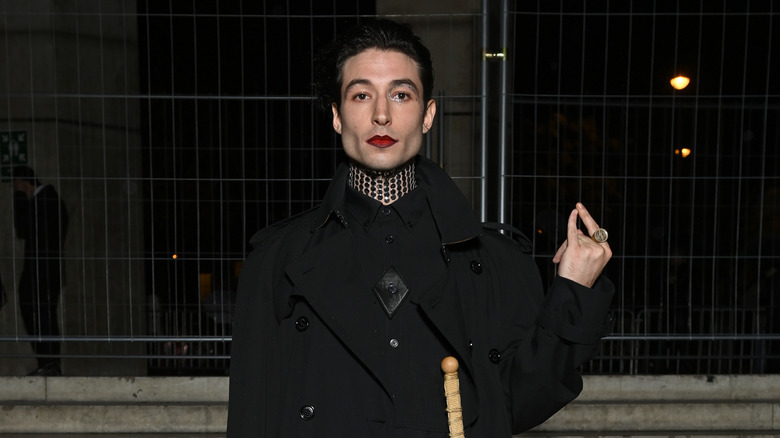 Pascal Le Segretain/Getty Images
After months of being a mainstay in the headlines, Ezra Miller finally broke their silence amid their growing list of legal issues. In a statement provided to Variety by their representative, the actor addressed their string of scandals and offered a public apology.
"Having recently gone through a time of intense crisis, I now understand that I am suffering complex mental health issues and have begun ongoing treatment," Miller said. They also shared their commitment to change and said that they will do everything to return to their past self. "I want to apologize to everyone that I have alarmed and upset with my past behavior. I am committed to doing the necessary work to get back to a healthy, safe, and productive stage in my life."
The allegations filed against Miller have been an ongoing concern for Warner Bros., but sources close to the studio confirmed that they are supportive of Miller's decision to seek the help they need. But even amid the run-ins with the law, they were in constant contact with the star, as The Hollywood Reporter previously revealed that Miller has participated in additional film shoots over the summer. After various setbacks, "The Flash" is set to hit the theaters in June 2023.