Will Smith Emerges From Oscars Fallout With New State Of Mind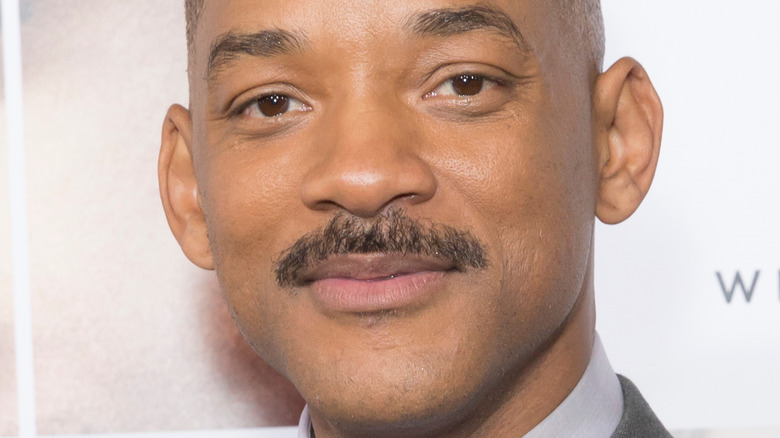 Lev Radin/Shutterstock
Pretty much everyone wants to know what the heck has been going on with Will Smith ever since the slap heard around the world in March. In case you needed a bit of a refresher, Will slapped Chris Rock at the Oscars after he made a joke about his wife Jada Pinkett-Smith's bald head and then yelled expletives at "The Fresh Prince of Bel-Air" star as he returned to his seat.
Will was banned from the Oscars for 10 years as a result of the incident and has apologized multiple times since then, including in a lengthy video shared to YouTube in late July. In that clip, Will explained that he hadn't yet sat down with Rock to discuss what happened, but claimed he had given the comedian the opportunity. "The message that came back is that [Rock is] not ready to talk. And when he is, he will reach out," Will said. "So I will say to you, Chris, I apologize to you. My behavior was unacceptable and I'm here whenever you're ready to talk."
Two weeks after that came Will and Jada's first public appearance since the super dramatic incident. The couple were spotted on what appeared to be a date night in Malibu, with Will giving paparazzi a thumbs up as Jada hung on to his belt loop as they walked together. He seemed in good spirits, but how is Will really feeling after all the drama and backlash?
Will Smith is reportedly 'in a really good place' after the Oscars slap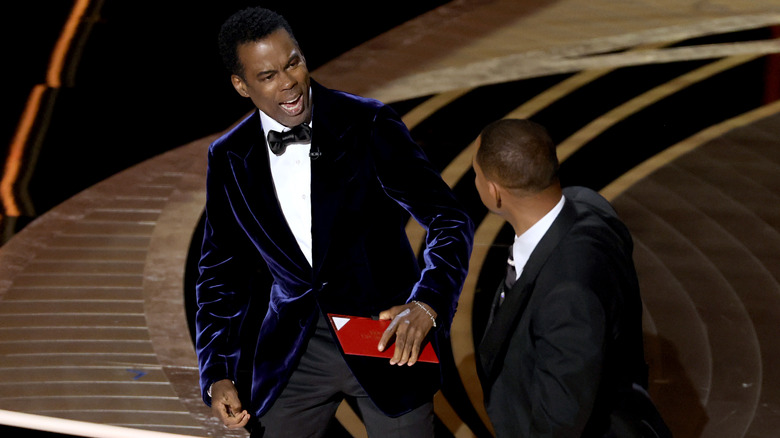 Neilson Barnard/Getty Images
It seems like Will Smith has well and truly moved on from one of the most dramatic moments in award show history, as an insider is opening up about his state of mind. "Will is in a really good place, as good as it can get at this stage," a source told Us Weekly, admitting that his July apology video seemingly went a long way into getting him into a better headspace. "A huge weight has definitely lifted off of his shoulders," they continued, noting the father of three is in a much happier place and is positive things will be better from now on.
It seems the star has been working on himself in the wake of the slap, including taking some time away from the spotlight to focus on his own wellbeing. People confirmed in April that the actor had jetted off to India to take part in meditation and yoga practices in Mumbai. It's not thought that Jada Pinkett Smith joined him.
Two months later, and it was reported Will was getting ready to make his big comeback. The U.S. Sun reported that Will was planning to return to the big screen with "I Am Legend 2," with a source explaining, "Will himself is undergoing therapy and taking time away from the limelight... In two years' time things could look very different — and Will could return to the screen. "