Zoë Kravitz Reveals What She Suspected About Channing Tatum Before They Met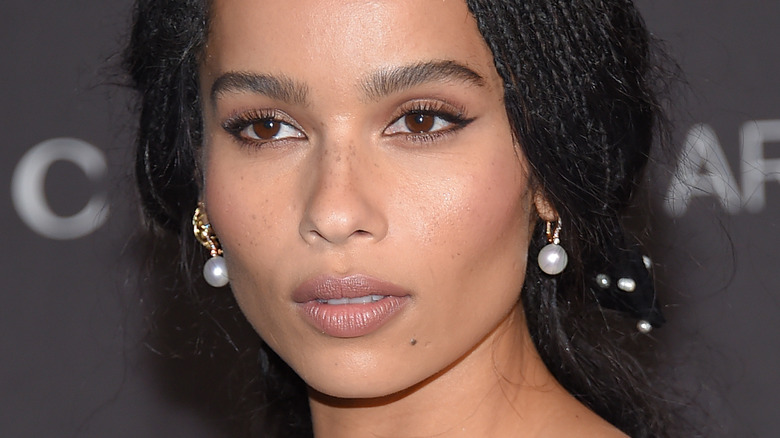 DFree/Shutterstock
Unlike some other high-profile couples in the entertainment world, Channing Tatum and Zoë Kravitz have managed to keep their relationship rather low-key. Of course, this is rather easy for the couple who have made it clear that they don't care if anyone pays attention or keeps up to their relationship. Back in October 2021, one source close to the ridiculously good-looking couple told People, "They don't seem to care about hiding their relationship anymore. It's obvious that they are very happy." What's more, back in February, Kravitz was asked about her romance with Tatum during an interview with Elle and all she replied with was a simple, "I'm happy." Clearly, that's all that needs to be said, right?
Well, it seems like fans are still interested about Kravitz and Tatum and their unlikely Hollywood pairing. Thankfully, Kravitz recently revealed what she suspected Tatum was like before they even met, and what she has to say about the actor certainly has a lot of fans nodding their heads in agreement.
Zoe Kravitz always knew Channing Tatum was a feminist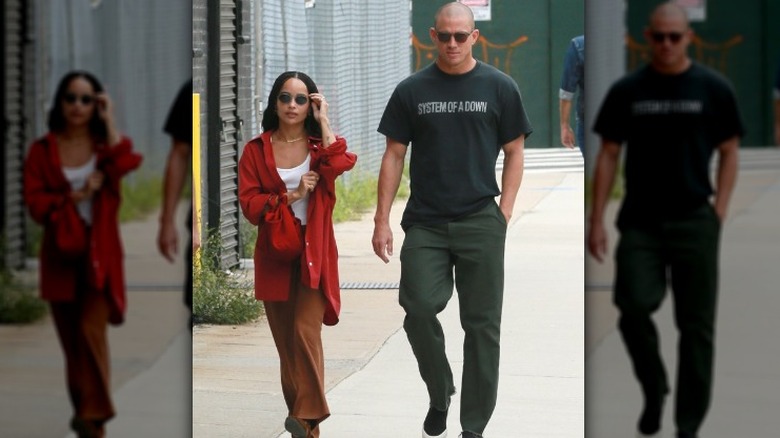 Backgrid
As fans already know, Channing Tatum stars in Zoë Kravitz's new directorial debut, playing Slater King, a tech giant with a sinister streak. So why did Kravitz pick the star for the polarizing role? Well, it all goes back to a gut feeling she had. "I felt, even from afar, before I knew him, that he was a feminist and that he wasn't afraid of exploring that darkness, because he knows he's not that, as she explained to WSJ. Magazine for its Fall 2022 issue. "That's why I was drawn to him and I wanted to meet with him. And I was right."
When asked about what kind of person Tatum in general, Kravitz admitted feeling happy her new movie brought them close together. She said, "I guess what I'll say is when you make things with people it's a very sacred space, and when you're compatible with somebody creatively it often opens up other channels, because you're kind of sharing all of yourself." 
To us, it sounds as though Kravitz certainly has it made with Tatum as she gets to see him shine bright both personally and professionally speaking. Some ladies have all the luck, right?