Joe Jonas Comes Clean About His History Of Cosmetic Procedures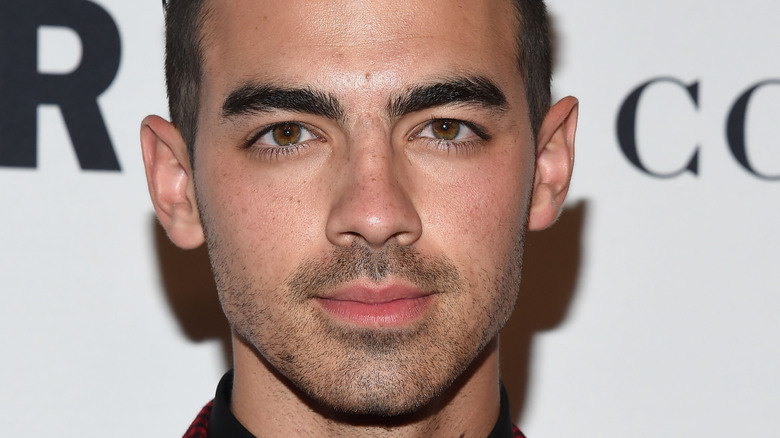 DFree/Shutterstock
We've finally gotten to a point as a society where women celebrities are opening up about their cosmetic procedures, from plastic surgery to injectables. However, it's still much rarer to hear from men who've had some work done — which is why we're applauding Joe Jonas for coming clean about the elements of his beauty routine that have to be performed under medical supervision. 
Jonas hasn't released much new music lately, but that doesn't mean he hasn't been busy. He and wife Sophie Turner just welcomed their second baby, plus, they just celebrated his 33rd birthday (both on social media and off). Jonas has also been doing some brand partnerships, including with a cosmetic injectables company, Xeomin, for their "Beauty on Your Terms" campaign, according to People. The former Jo-Bro obviously has no hangups about sharing his personal skincare and beauty regimen. After all, we all age. And who doesn't want to look their best at all times?
Joe Jonas gets cosmetic injectables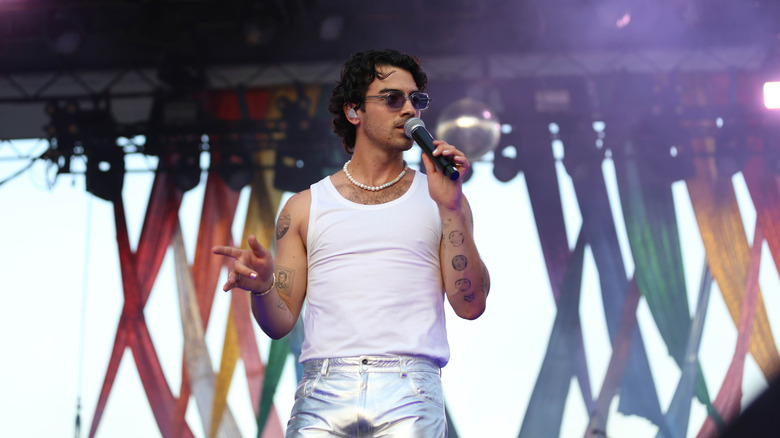 Brian Stukes/Getty Images
We're sure that Joe Jonas isn't the only dude who uses cosmetic injectables to keep his youthful appearance, but he is definitely one of the most open about it. "There were all these talks at one point, like, 'Oh, men can't do this or it's weird for guys to do that,' and I think there's a stigma that's fading, and I like that," Jonas told People in an interview. "Guys are more openly wearing makeup, and it's great to see. It's like, do whatever you want, you know? It's a beautiful generation that we're living in." Jonas proudly owned his cosmetic enhancements, saying, "I don't think it's necessarily something that we have to shy away from."
It's definitely true that it's becoming more broadly acceptable for men to have a little more fun with gender stereotypes than in years past. Take Brad Pitt wearing a skirt to the "Bullet Train" premiere in Berlin, explaining his fashion choice to Variety: "We're all going to die, so let's mess it up." Harry Styles is another musician who's become famous for his willingness to play around with feminine fashion. "I'll go in shops sometimes, and I just find myself looking at the women's clothes thinking they're amazing," he explained to Vogue in a 2020 interview. 
Now perhaps injectables are the next frontier in outdated gender norms.