Rachel Bilson Reveals The NSFW Reason She Misses Bill Hader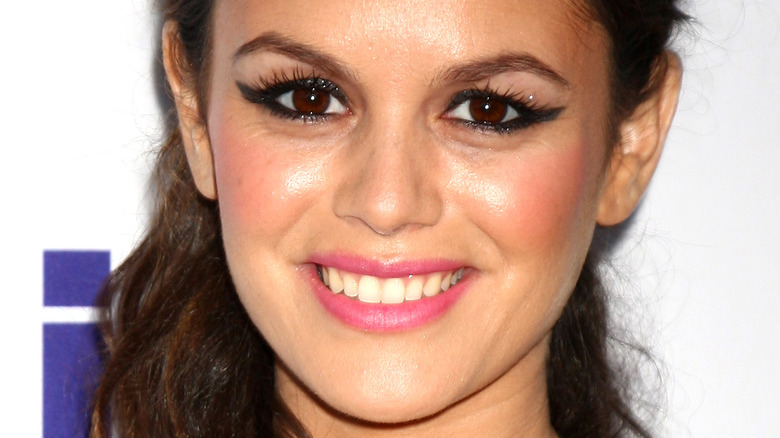 Kathy Hutchins/Shutterstock
Some fans — and celebrities, for that matter — may not be caught up with Rachel Bilson's relationship history. According to Entertainment Tonight, when Aubrey Plaza recently hopped on Bilson's podcast "Broad Ideas," she was surprised to hear Bilson was once the girlfriend of comedian-actor Bill Hader. "Are you serious?" Plaza replied. "I don't know s***, I don't know anything." According to Page Six, Bilson and Hader, who were former co-stars in the 2013 film "The To Do List," were spotted out on a coffee date in late 2019. Their relationship status was confirmed when they attended the 2020 Golden Globes together, per another Page Six report. That July, the couple broke up, per Vanity Fair.
Bilson was formerly engaged to actor Hayden Christensen, but the two called it quits in 2017. The two share a daughter named Briar Rose. And as of recently, a June Vanity Fair article revealed Bilson was dating artist Zac LaRoc. Meanwhile, the same month, Hader and Anna Kendrick reportedly broke up after dating for over a year, per People. As Bilson and Hader venture into new romances, Bilson is taking some time to reflect on her relationship with the former "Saturday Night Live" star. And she recently dropped some intimate details — including what she misses about her ex-boyfriend. 
Rachel Bilson wasn't shy dishing on ex-boyfriend Bill Hader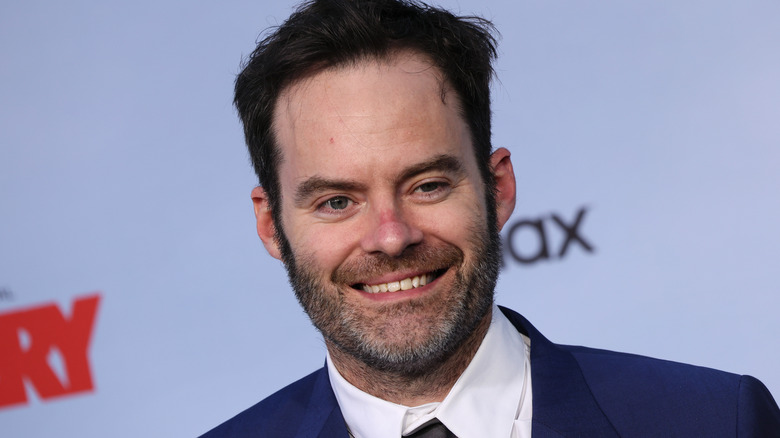 David Livingston/Getty Images
When it comes to spilling the tea on past relationships, Rachel Bilson isn't exactly shy. On a recent episode of her "Broad Ideas" podcast, when questioned by guest Tommy Dorfman, Bilson told listeners what she missed most about dating ex-boyfriend Bill Hader, per Page Six. Bilson revealed, "His big d***." She added, "You can keep that. Oh, that's funny and cut," per E! News.
But the past isn't all smiles and laughter. Bilson has also recalled more painful memories on her podcast. This past June, Bilson talked about the difficulties of a quarantine breakup, per Vanity Fair. Though Bilson didn't drop any names, fans could assume she was referring to Hader, since the two broke up in 2020.
In the episode, she told her guest Mandy Moore, "I could not leave my house, you know what I mean? I had nothing else to do but sit in it, and deal with it and feel it." And for Bilson, the breakup was beyond tough. "It was probably the hardest thing I've ever done⁠, harder than childbirth," she continued.