Devin Booker Proves He Still Has The Hots For Kendall Jenner After Reconciliation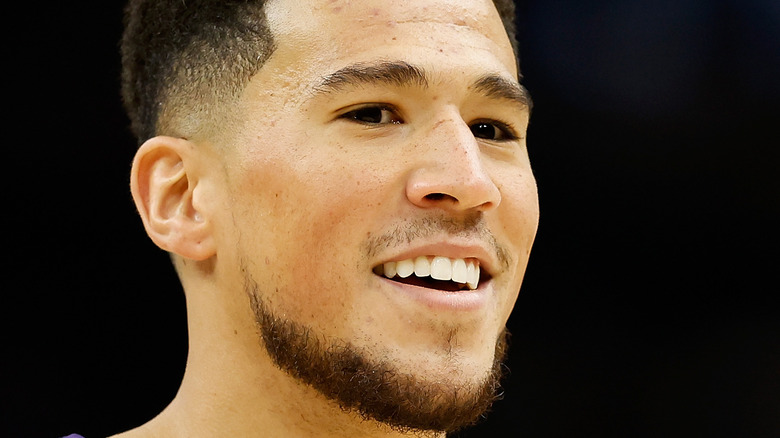 Christian Petersen/Getty Images
Devin Booker and Kendall Jenner are proving that their relationship is hotter than ever after rekindling their romance. Booker and Jenner were first linked to one another in April 2020, following their separations from Jordyn Woods and Ben Simmons, respectively. Months later, an insider confirmed to Us Weekly that the pair was "hooking up" and not in a committed relationship at the time.
Booker and Jenner all but confirmed their relationship at Jenner's 25th birthday party, as Booker made his first appearance on "The Kardashians" star's Instagram. The two remained an item for some time, and later celebrated their official 1-year anniversary in June 2021.
While Booker and Jenner appeared to have a loving relationship, the pair hit a rough patch as they headed into their second year together as a couple. In June, sources close to the stars revealed to E! News that the duo had called it quits. However, nearly a month after news of their separation became public, the pair seemingly reconciled. Now, Booker is proving that he is just as infatuated with Jenner as he's always been.
Devin Booker gawks over Kendall's bikini pictures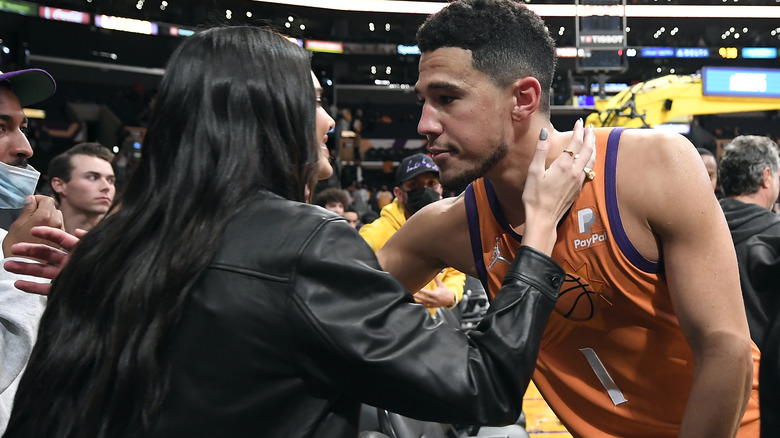 Kevork Djansezian/Getty Images
Devin Booker is making no secret of his love for Kendall Jenner despite rumors that their relationship is on the rocks. On August 16, the 818 Tequila founder posted a slideshow containing steamy bikini photos, to which Booker happily gawked over. The NBA player dropped a hot face emoji in the comment section, which quickly received over 2,300 likes. Meanwhile, fans of the couple rushed to respond to Booker's gesture. "Your comment is on tmz, pagesix and I'm sure every other tabloid," one person wrote. "Now I see y they don't comment often on each other's page."
Coincidently, Jenner has also spoken about the decision to keep her relationship private during "Keeping Up With the Kardashians: The Final Curtain" reunion special. Jenner revealed that after watching her elder siblings navigate their highly publicized relationships, she decided to live a more private life. "No offense to you guys at all," Jenner said to Kourtney, Kim, and Khloé Kardashian. "But I think it was personal preference from a really young age that I didn't want to [do that]."