Rob Kardashian Reaffirms His Bond With Khloe In Rare Message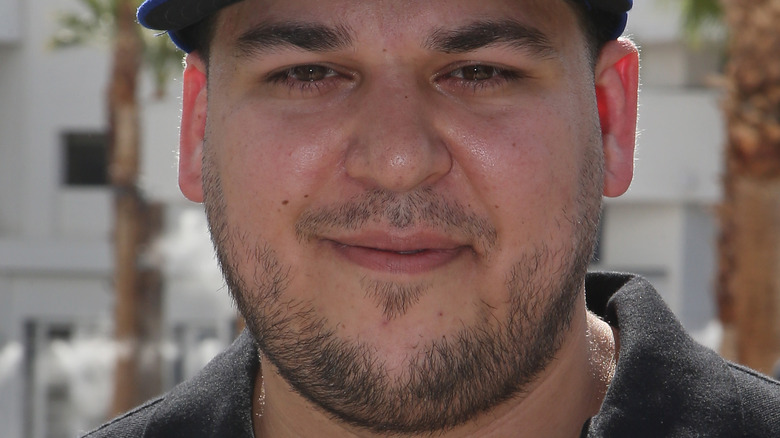 Gabe Ginsberg/Getty Images
Khloé Kardashian and her brother, Rob Kardashian, have always been pretty close over the years. The twosome's obvious bond was particularly apparent on the earlier seasons of "Keeping Up with the Kardashians," which showed the two even lived together for many years, including after Khloé married her now former husband, Lamar Odom.
Khloé continued to make it pretty clear that that close bond remained unbroken in the years that followed, including in 2019 when she shared a gushing birthday tribute to Rob on Instagram, sharing how lucky she considered herself to have him in her life. "You are my best friend! The funniest guy I know! Truly, I've never laugh harder than when I'm with you. I will support you through whatever life throws your way!" Khloé wrote in the super sweet post, alongside several videos of the reality star dancing. "Never change your sweet and hysterical spirit!! You are enough! You always will be!!" she then continued, in part, signing off her message, "I will love you forever and always."
However, fans began to question if the two might have hit a rocky patch in their siblingdom when Rob — who's been increasingly reclusive since around 2013 — began appearing on Khloé's social media accounts less and less, while Khloé equally didn't seem to talk about her brother in interviews quite as much as she once had. Now though? It seems Rob is making it pretty clear the brother/sister duo are still on great terms.
Rob Kardashian's rare public message to Khloé Kardashian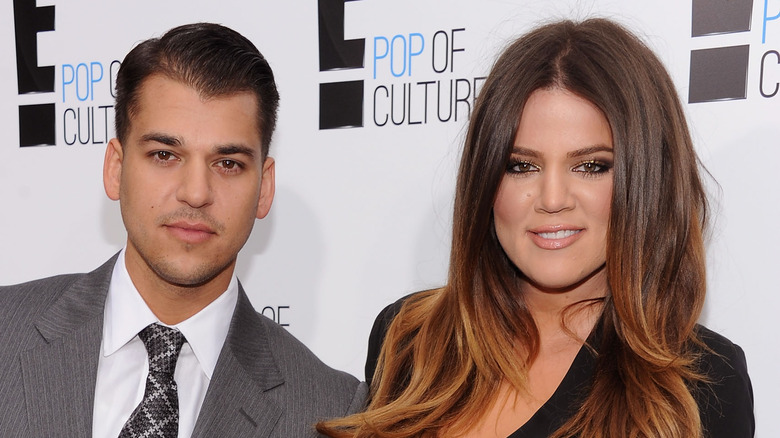 Dimitrios Kambouris/e/Getty Images
Rob Kardashian made a rare move on Instagram on August 15 as he shared a sweet and supportive message for his older sister, Khloé Kardashian. The public display came after Khloé shared a photo of herself laying in the floor surrounded by jeans from her Good American line, which caused Rob to comment, "My pretty princess sparkly girl." Cute! While it appeared the message was directly from Rob, it's worth noting that Dream's dad's account does state in his bio that it's actually run by Jenner Communications, so his sweet message for his big sis could potentially have come via an intermediary.
Rob's Instagram account is made up almost exclusively of adorable snaps of his little girl, Dream, and it hasn't been since September 2020 that Rob shared a picture with Khloé. That time, he posted a throwback photo of the two rocking double denim as kids during one of the Kardashians' notorious family photo shoots and captioned it, "Bang bang."
Though Rob has mainly shunned the spotlight in the wake of his relationship with Blac Chyna, he was spotted celebrating Khloé's birthday in June. Rob wasn't exactly front and center, but he could be seen in the background of one of sister Kim Kardashian's Instagram Stories — which can still be seen via Us Weekly – as she filmed the birthday girl.