Olivia Wilde And Harry Styles Prove Their Romance Is Strong As Ever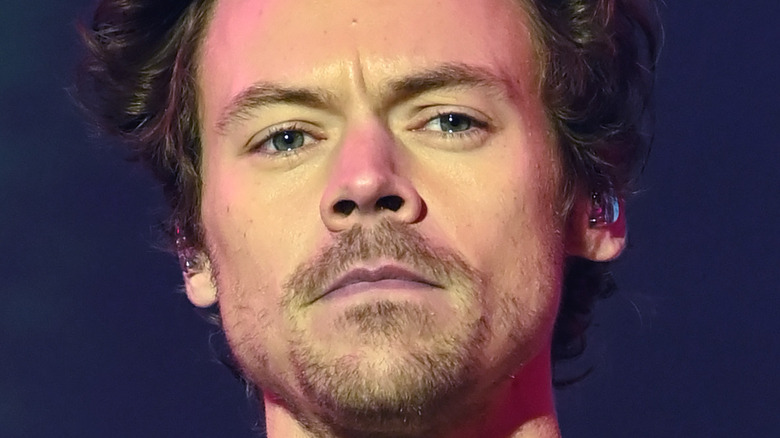 Dave J Hogan/Getty Images
Former "One Direction" member Harry Styles and actor Olivia Wilde made their first public outing as a couple in January 2021, when the two were seen holding hands on their way to a wedding, per People. The singer and the actor met on the set of "Don't Worry Darling," which Wilde directed and Styles starred in alongside Marvel actor Florence Pugh. Their romance sparked some controversy, though, as the 10-year age gap made people's eyebrows raise. But the director showed that it doesn't bother her.
"I think what you realize is that when you're really happy, it doesn't matter what strangers think about you," Wilde told Vogue in December 2021. "All that matters to you is what's real, and what you love, and who you love. I'm happier than I've ever been. And I'm healthier than I've ever been, and it's just wonderful to feel that."
Although the actor said that she's happy with the "X Factor" alum, she has been facing a peaceful-turned-messy custody battle with her ex-fiancé, Jason Sudeikis. According to Daily Mail, the "Ted Lasso" actor wasn't happy with his ex wanting to move to London with Styles. But Wilde won the first custody battle, as the judge ruled that California is their children's home, dismissing Sudeikis' efforts to have them based in New York. The drama doesn't end there, though.
Harry Styles and Olivia Wilde stay strong amid controversy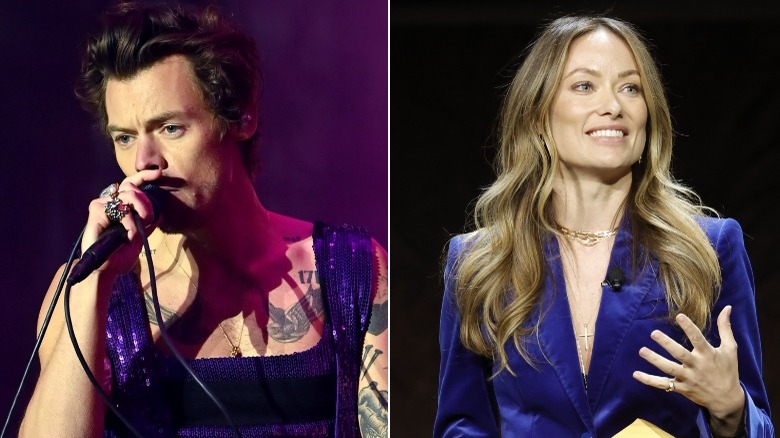 Dave J Hogan & Frazer Harrison/Getty
"Black Widow" actor Florence Pugh was reportedly one of the people who turned their heads when news broke that Harry Styles and Olivia Wilde were dating. "I can tell you for a fact that Flo seeing Olivia and Harry all over each other on set did not go down well as Olivia was still with Jason [Sudeikis] when she first hooked up with Harry," an insider told Page Six. The source added that the "Horrible Bosses" actor would visit his ex-fiancé and the kids on set, and it made people feel "a little uncomfortable."
The custody battle hasn't gotten any better either. In fact, it is reported that Wilde and Sudeikis don't really talk anymore unless it's about their shared children. "They have minimal communication and it's done digitally or through assistants," a source told E! News on August 18. "The only thing discussed is the kids and their schedules. They are trying to put the kids first and do what's best for them."
The drama, however, seems to have no effect on Wilde and Styles' relationship. The happy couple was pictured having a PDA fest as the two left the gym and went to Rubirosa in New York City, per Daily Mail. The couple likes to keep their relationship low-key when it comes to the public eye, but the two graciously signed autographs and greeted fans as they were spotted. We are happy that Wilde and Styles seem happy together.