Annabelle Wallis Impressed Tom Cruise By Breaking One Of His Biggest Rules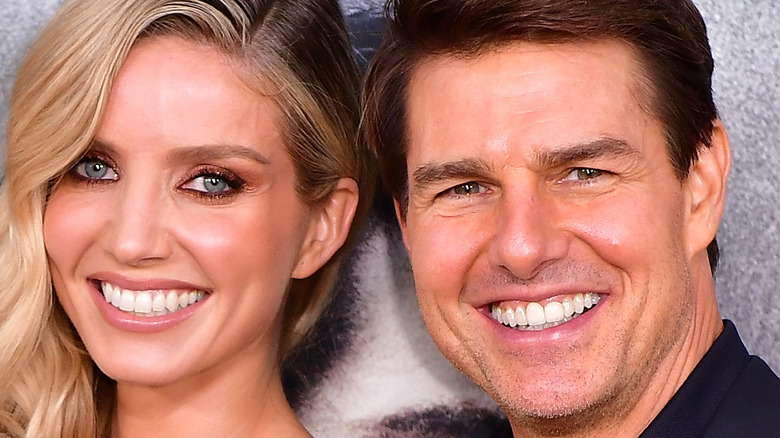 James Devaney/Getty Images
Along with being one of the most successful movie stars of all-time, Tom Cruise has developed a reputation as being overly intense while filming. In 2020, when working on "Mission Impossible: Dead Reckoning Part One," Cruise went ballistic on crew members who were not strictly adhering to COVID-19 protocol. "We are creating thousands of jobs, you mother******s. I don't ever want to see it again. Ever!" Cruise was heard shouting on the viral audio released by The U.S. Sun. The "Risky Business" star made it clear that those who did not adhere to rules would be dismissed. "So I'm sorry, I am beyond your apologies. I have told you, and now I want it, and if you don't do it, you're out," Cruise added.
A year earlier, while working on "Top Gun: Maverick" aboard the USS Theodore, reports surfaced from an anonymous crew member that Cruise did not allow the crew "to look or touch him," per NBC 7, though those claims were quickly debunked. "Tom Cruise and the cast were nothing but gracious and professional during filming to all of the sailors," an official reported to NBC 7.
The pressure was high for Annabelle Wallis when she was cast to co-star alongside Cruise for 2017's "The Mummy," though she quickly endeared herself to Cruise by clumsily walking "directly into a pane of glass," as she told Town & Country in 2017. Wallis later earned high praise from Cruise, even though she got him to break one of his on-set rules.
How Annabelle Wallis convinced Tom Cruise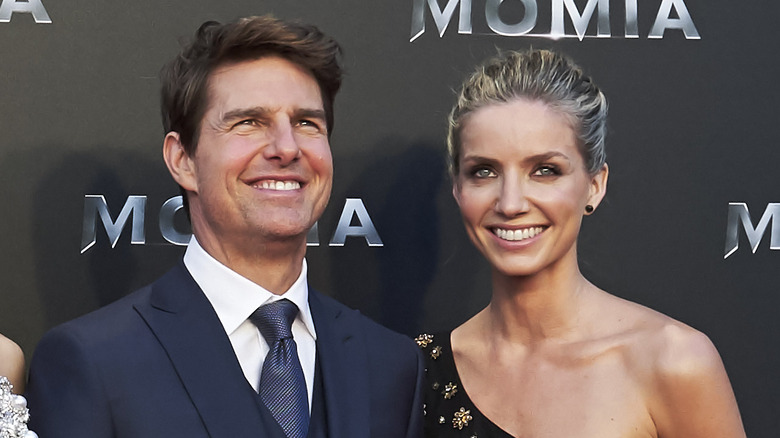 Carlos Alvarez/Getty Images
In addition to his effervescent smile and doing his own stunts, Tom Cruise is renowned for running on-camera. Annabelle Wallis revealed that her co-star in "The Mummy" had strict rules about filming running scenes. "I got to run on-screen with him, but he told me no at first," the "Malignant" star told The Hollywood Reporter in 2020. "He said, 'Nobody runs on-screen [with me],' and I said, 'But I'm a really good runner,'" she added. Eventually, Wallis was able to get her wish, but first she auditioned for the physical task without Cruise realizing it. "So, I would time my treadmill so that he'd walk in and see me run. And then he added all these running scenes," Wallis told THR. She described the experience of running with the "Vanilla Sky" actor as "better than an Oscar."
Even though he was initially reluctant to allow Wallis to run next to him, Cruise had high praise for the "Peaky Blinders" actor. "Annabelle has a unique charm and charisma that Alex and I really wanted to have present in the film," he told Town & Country in 2017. "She holds the screen."
That same year, Cruise revealed the secret to meshing his honed running technique with co-stars. During an interview in 2017 with Hamish & Andy, the "Cocktail" actor was asked how he coordinated his run with those who could not keep up. "You slow down," he replied with a grin. Over time, Cruise has evolved his on-camera stride. 
Is Tom Cruise a good runner?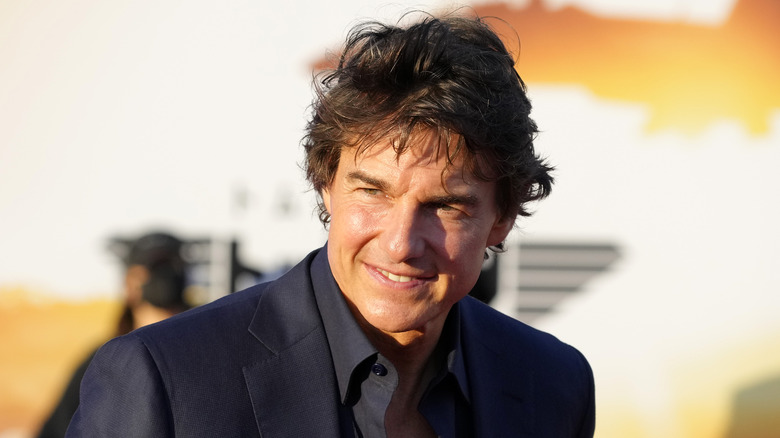 Ken Ishii/Getty Images
Tom Cruise was asked directly about his running technique while at a red carpet event in 2016. The interviewer mentioned a viral compilation video that captured all of the "War of the Worlds" actor's running scenes. "Is it a full 18 minutes?" Cruise asked the Entertainment Tonight correspondent. "And that's a lot of takes too," he added. The "Edge of Tomorrow" star discussed how he learned to pace himself to film the grueling running sets. "I had to figure it out, cause some of these movies the runs are so long, and I might have to do 50 sprints in one day," Cruise said. Although he kept the specifics of his technique to himself. "So it's interesting training for them," he added. 
While Cruise did not reveal his training regimen, experts have noted that his running gait has changed throughout the years. "It's right around the time he's in 'Collateral' [2004] that I could really see it," NCAA track coach Caryl Smith Gilbert told ESPN in May for an article that analyzed Cruise's running form. After noting that the actor must have had "real coaching," Smith Gilbert said that Cruise's movie run would translate well to real life. "Running velocity is stride length times stride frequency. And he's pretty good in that regard," she added.