Olympic Gymnast Gabby Douglas Accuses Team Doctor Of Sexual Abuse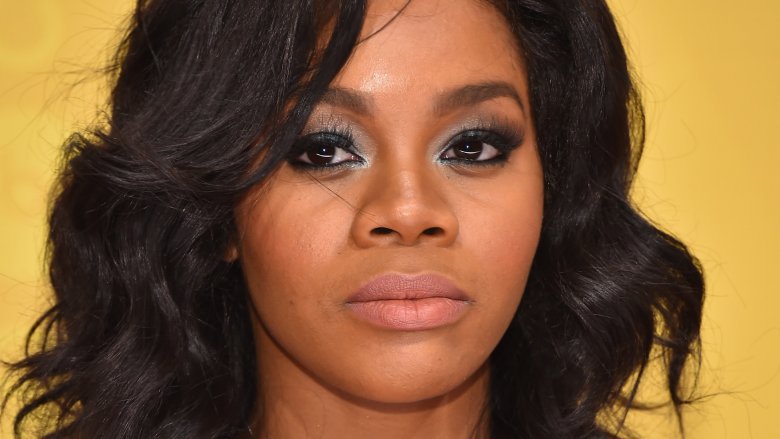 Getty Images
The gold medalist is speaking out about the inappropriate behavior of USA gymnastics team doctor, Larry Nassar.
Following some controversial comments she made regarding teammate Aly Raisman's claims that she'd been abused by Nassar, Gabby Douglas took to Instagram on Tuesday, Nov. 21, 2017. In a long text post, the 21-year-old apologized for how she'd responded to Raisman's allegations, which many perceived as an example of victim blaming.
"I didn't view my comments as victim shaming because I know that no matter what you wear, it NEVER gives anyone the right to harass or abuse you. It would be like saying that because of the leotards we wore, it was our fault that we were abused by Larry Nassar," she stated. "I didn't publicly share my experiences as well as many other things because for years we were conditioned to stay silent and honestly some things were extremely painful. I wholeheartedly support my teammates for coming forward with what happened to them."
She continued, "I understand that many of you didn't know what I was dealing with, but it is important that you at least know this. I do not advocate victim shaming/blaming in any way, shape or form! I will also never support attacking or bullying anyone on social media or anywhere else."
Douglas concluded, "Please forgive me for not being more responsible with how I handled the situation."
USA Today confirmed that Douglas accused Nassar of sexual abuse.
According to The Washington Post, Nassar, who's been accused of sexually abusing over 130 women, pleaded guilty to seven counts of sexual assault in a Michigan courtroom on Wednesday, Nov. 22, 2017. He'll likely be spending at least 25 years behind bars, though he could be facing a much longer prison sentence, as he faces additional accusations.