The Truth About Brent And Lexi Rivera's Close Sibling Relationship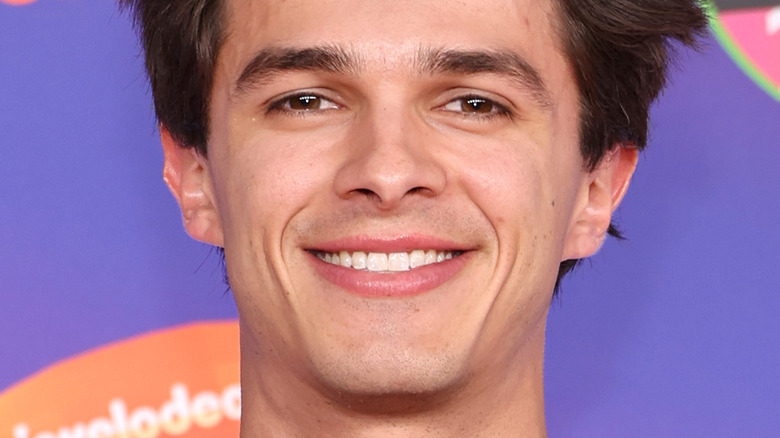 Matt Winkelmeyer/Getty Images
YouTube sensations and siblings Brent and Lexi Rivera have kept their fans entertained for close to a decade now — but how close are they, really? Don't be fooled by video titles like, "Who can DISS the other more?" or "SISTER DISS TRACK." While Brent may have once rapped, "Only reason you're on YouTube is cuz of me," he was quick to note in the description that he had nothing but love for his younger sibling. "This was just for fun. lexi is literally the best sister so no hate, love you lexi," wrote the star.
It's worth noting the playful banter goes both ways — and it has for years. In fact, Lexi's very first YouTube video saw her famous brother make an appearance after she gave him a not-so-complimentary shoutout. In response to a fan-submitted question, asking just how annoying her famous older brother was, she quipped, "On a scale of one to 10, Brent is probably a 13." That prompted the 20.7-million-subscribers-strong Brent to yell, "I heard that!" before popping onto the screen to stare down his little sister. 
With a seemingly never-ending barrage of banter between the two, it's pretty clear the Riveras enjoy creating content together — and it certainly doesn't hurt that the YouTubers make a ton of money doing it! But what else do we know about the Rivera siblings and their bond? 
The Riveras are in the same group of friends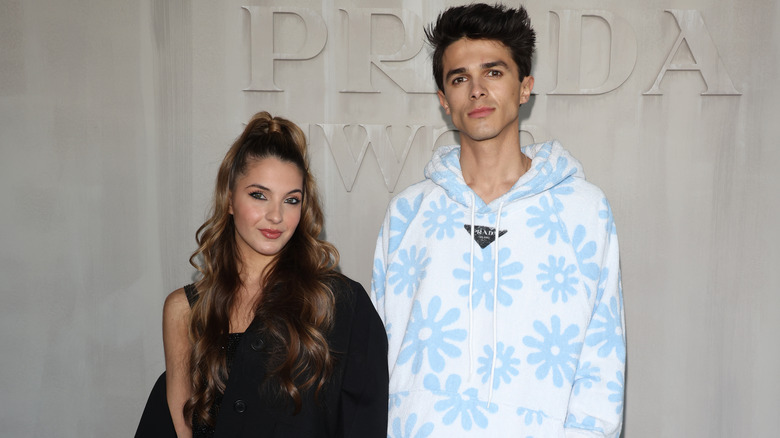 Vittorio Zunino Celotto/Getty Images
It only makes sense that Brent and Lexi Rivera are so close — they hang out together, all the time! 
Brent may have joked in a video that Lexi's favorite thing to do as a child was "annoy me," but something tells us he doesn't mind having her around much, anymore. On top of being siblings, these two are in the same group of friends. And, no surprise here, much of their time as a squad is spent creating content. Along with fellow YouTubers Jeremy Hutchins and the Stokes twins, among others, the Rivera siblings are known for pranking their friends in an epic fashion.
The Riveras also have pretty good relationships with one another's romantic partners. In fact, last December, Lexi staged a photo shoot with Brent's girlfriend, Pierson Wodzynski. In an Instagram video shared from the shoot, Lexi revealed Wodzynski was her "best friend." Not one to lose out on an opportunity to throw some playful shade her brother's way, she also captioned the post, "Sorry @brentrivera she's mine now." As for Lexi, her love life is a little more mysterious. However, it seems she may be seeing fellow content creator and squad member Andrew Davila. The Riveras, Wodzynski, and Davila took a trip to the Bahamas earlier this year, with Brent posting a cute pic of them together on the beach to his Instagram. 
They're also super close with their other siblings
In addition to having the same group of friends, Brent and Lexi Rivera also have a close-knit bond with the rest of their siblings. And, while Brice and Blake Rivera aren't content creators themselves, they do make an appearance on occasion.
Brent has previously referred to Blake as "a little camera-shy." However, that didn't stop him and Lexi from making their older brother the center of one of their videos. The video in question? "SURPRISING MY BROTHER WITH A CAR FOR HIS BIRTHDAY!!" We'll go out on a limb and say the camera-shyness didn't get him down that day. As for Brice, he's featured on "Who knows me better" videos for both Lexi and Brent. All four of the Rivera siblings can also be seen together in Lexi's videos. Given her penchant for teasing the boys, she's featured them in more than one "Overprotective brothers" video, and filmed their reactions to everything from a fake hickey, to her "Scandalous outfits," and her cringiest TikTok drafts. 
In spite of all the teasing, it's pretty clear the Rivera family is as tight as can be. And, luckily for fans, we get to catch a glimpse of that dynamic!