The Truth About Chrissy Teigen And Alison Roman's Feud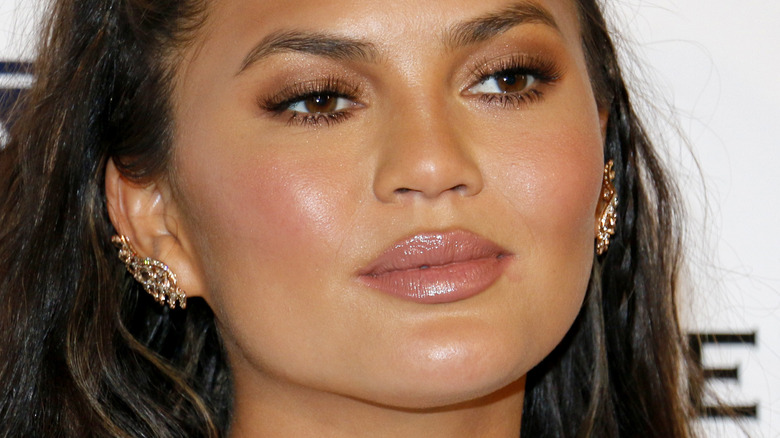 Tinseltown/Shutterstock
Chrissy Teigen may have gotten her start as a Sports Illustrated swimsuit model, but she has gone on to build her own food and lifestyle empire: Cravings by Chrissy Teigen includes cookbooks, social media content, and cookware. Teigen's successful foray into the world of homewares garnered a lot of attention, but not all of it has been positive — especially where food influencer Alison Roman is concerned. 
In 2020, the popular cook and New York Times columnist bashed Teigen's rise during an interview with The New Consumer, saying "[Teigen] had a successful cookbook. And then it was like: Boom, line at Target. Boom, now she has an Instagram page that has over a million followers where it's just, like, people running a content farm for her. That horrifies me and it's not something that I ever want to do. I don't aspire to that." 
During the same interview, Roman also criticized Tokyo-born organizational expert Marie Kondo, best known for her "konmari" system, and her decision to sell merchandise. "Like the idea that when Marie Kondo decided to capitalize on her fame and make stuff that you can buy, that is completely antithetical to everything she's ever taught you, I'm like, d*** bi***, you f***ing just sold out immediately!"
Roman's harsh commentary ricocheted across social media, drawing ire from fans of Teigen (and Kondo) and eventually resulted in serious professional and personal fallout.
Chrissy Teigen responds to Alison Roman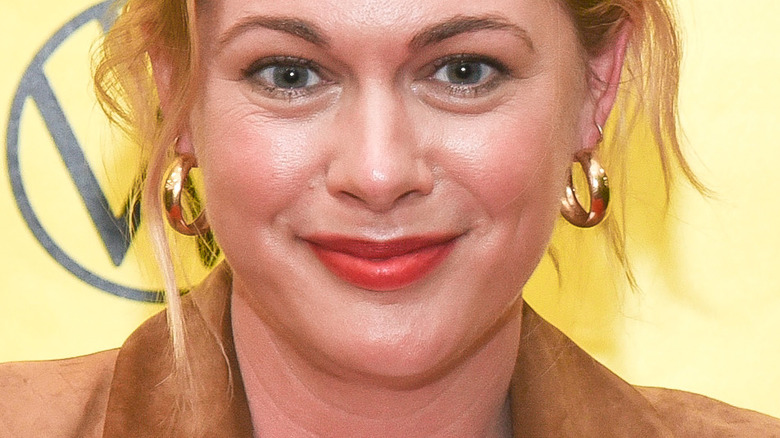 Dave Pedley/Getty Images
Chrissy Teigen took no time responding to Roman, but instead of her signature snark, the "Cravings" author took a more heartfelt approach. "This is a huge bummer and hit me hard. I have made her recipes for years now, bought the cookbooks, supported her on social, and praised her in interviews," she wrote in a now-deleted set of Tweets. "I genuinely loved everything about Alison. Was jealous she got to have a book with food on the cover instead of a face!! I've made countless NYT recipes she's created, posting along the way." Teigen went on to say that her "Cravings" website is her baby that she and her team "love to pump content into" and that "being called a sellout hurts," via Page Six.
Following Teigen's response, Roman was accused of being racist (via Cheatsheet). Food journalist Michelle da Silva tweeted, "Alison Roman singles out Marie Kondo / Chrissy Teigen as sellouts, yet takes no issue w/ white women capitalizing on lifestyle content, asking "Does the world need another Goop?" when reflecting on her own brand. Says a lot about who she thinks is allowed to build global empires." 
Meanwhile, "Bad Feminist" author Roxane Gay tweeted (via Insider), "I like Alison Roman's recipes I really like Chrissy Teigen and her various endeavors. That interview included some terrible takes. It's lousy that women of color were the target of her disdain when this is a space dominated by white women. I mean come on."
Alison Roman's apology falls flat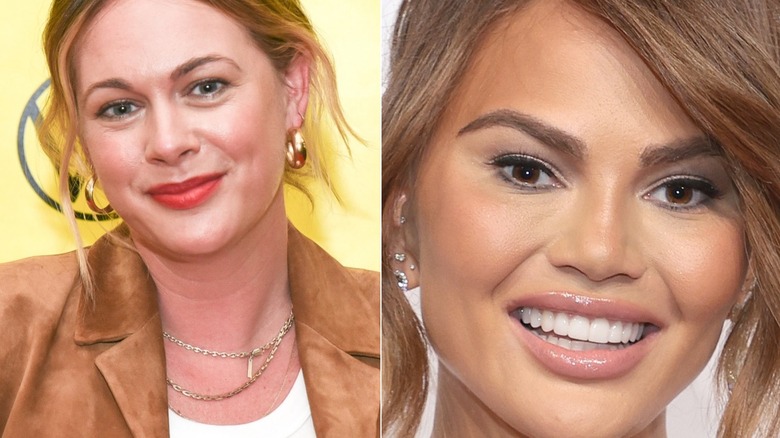 Dimitrios Kambouris/Getty & undefined
Initially, Alison Roman's stood firm on her critique of Chrissy Teigen, even amid the backlash. Eventually, she apologized to Chrissy Teigen and Marie Kondo via a public statement, saying: "I'd like to formally apologize to Chrissy Teigen and Marie Kondo. I used their names disparagingly to distinguish myself, which I absolutely do not have an excuse for. It was stupid, careless, and insensitive." The "Staying In" author added, "Among the many uncomfortable things I've begun processing is the knowledge that my comments were rooted in my own insecurity. " Later in the statement, Roman acknowledged her White privilege and said she was ashamed to have contributed to a culture that "goes after women of color." (via Page Six). 
Ultimately, Teigen accepted Roman's apology. "Thank u for this, @alisoneroman," she tweeted. "To be clear, it never once crossed my mind for u to apologize for what you genuinely thought! The comments stung, but they moreso stung because they came from u! It wasn't my usual news break of some random person hating everything about me!"  
Roman's apology may have come too late for some, and the dust-up was talked about for weeks in the media, per The New Yorker. Soon after, Roman parted ways with the New York Times. "Alison decided to move on from The Times and we're very thankful for her work with us," a representative told Page Six.