How Tall Is Robert Pattinson?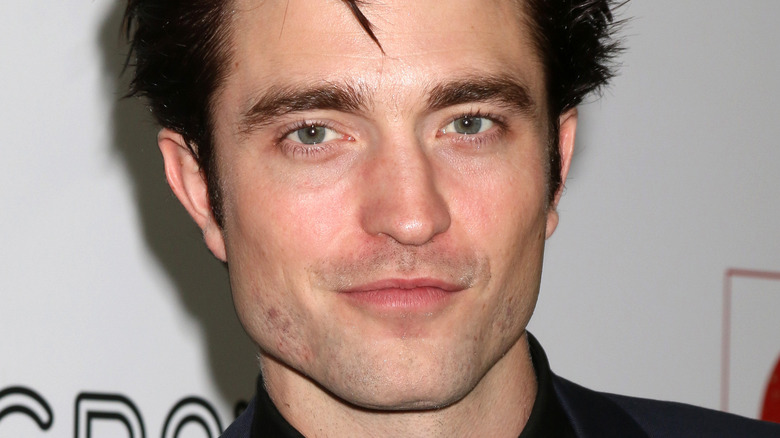 Kathy Hutchins/Shutterstock
Robert Pattinson is now an official movie star, going from popular teen movies like "Twilight" (a film he was almost fired from) to playing a beloved superhero when he took on the role of Batman. While playing the dark knight seems like a natural progression from the role of the sexy vampire Edward Cullen, those behind the scenes of "The Batman" felt that something wasn't quite right. In February, he told Entertainment Weekly, "They had this idea that they wanted me to be taller at the beginning, so I basically had high-heeled sneakers on, and I'm tottering around in this strange Batman outfit."
How tall do you need to be to play Batman? Well, Michael Keaton, who has also played the tormented figure, is 5-foot-8 and a half inches, according to Celeb Heights. George Clooney, another actor who has appeared onscreen as Bruce Wayne, is 5-foot-10 and three-quarters. Other Batman actors have included Val Kilmer, who is 5-foot-11 and a half, Christian Bale, who is 5-foot-11 and three-quarters, and Ben Affleck, who is the tallest of the bunch at 6-foot-2 and one-quarter.
That seems to suggest that whoever plays Batman doesn't have to be an exact height. So what gives? When it comes to Pattinson, he's definitely taller than some others who have been Batman — although he's not the tallest.
Robert Pattinson isn't 'tiny' despite what people think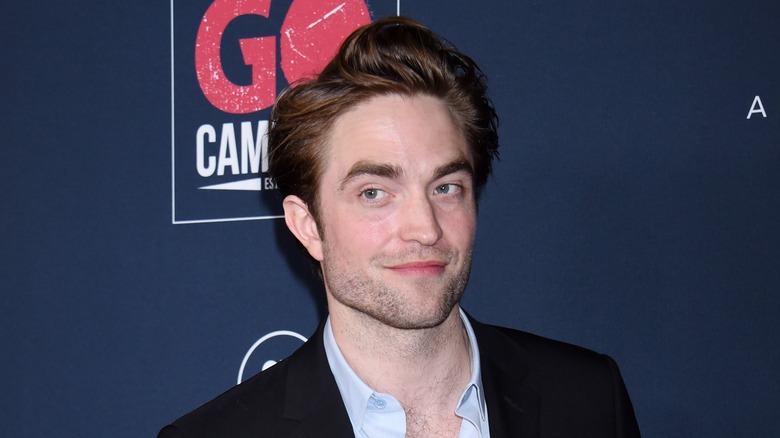 Ga Fullner/Shutterstock
Robert Pattinson isn't a short person. But for some reason, people who have seen him onscreen seem to think he's on the smaller side. He's well aware of the misconception about his size, and mentioned it to GQ in February, getting a little riled up about the issue. "A lot of Batman fans are like, 'He's tiny, he's tiny!' I'm not f***ing tiny! I'm, like, a large person," he said.
Pattinson is right to claim to be on the larger side. In fact, he's a quarter of an inch over 6 feet tall, according to Celeb Heights. If you're curious, the height of the average man in the United States is in the range of 5-foot-9, per Medical News Today. That would put Pattinson at least a good three inches above the average American man. Of course, Pattinson isn't American himself. The actor was born in London, England, as Biography notes. In the United Kingdom, the average height of a man is 5-foot-10, which means that he's still above average when he's in his home country.
When Pattinson is at home, he could very well feel quite big, since he lives with someone who isn't nearly as tall as him. That isn't surprising though, since he tends to be taller than the famous women he ends up dating.
Robert Pattinson is taller than the celeb women he dates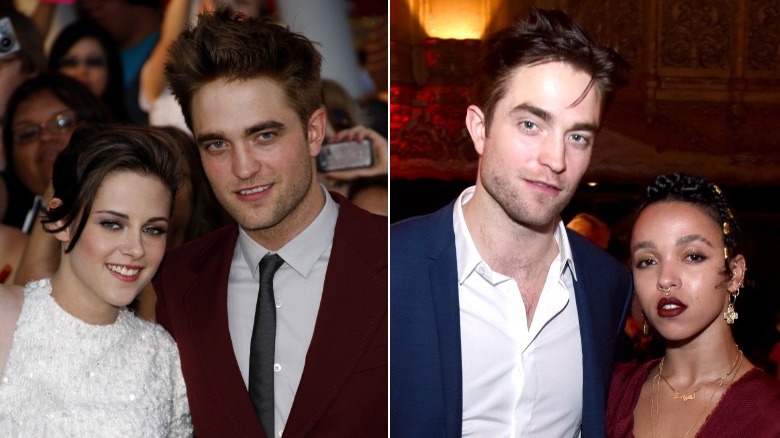 Shutterstock, Vivien Killilea/Getty Images
If you happen to keep up-to-date on Robert Pattinson's romantic life, then you will likely know that he's currently in a relationship with model Suki Waterhouse. The two have been dating since 2018 and were living together by the time he filmed "The Batman" in London, according to GQ. While the two apparently suit each other well, he happens to be a good bit taller than her. Indeed, while Pattinson is over 6 feet tall, Waterhouse is 5-foot-7, according to Celeb Heights.
Granted, that might not seem like that much of a height difference to Pattinson. After all, Waterhouse is quite a bit taller than two other famous women that he's been in buzz-worthy relationships with. He used to be in a relationship with FKA Twigs, a singer and dancer who is 5-foot-2 and a half. That is quite a bit shorter than Pattinson's other former girlfriend, his "Twilight" co-star Kristen Stewart, who told The Times in 2021 that she stands at 5-foot-5.
While Pattinson seems to care about his own height, it doesn't seem to matter when it comes to the women in his life.