Trevor Noah Has Surprising New Take On Kanye West's Behavior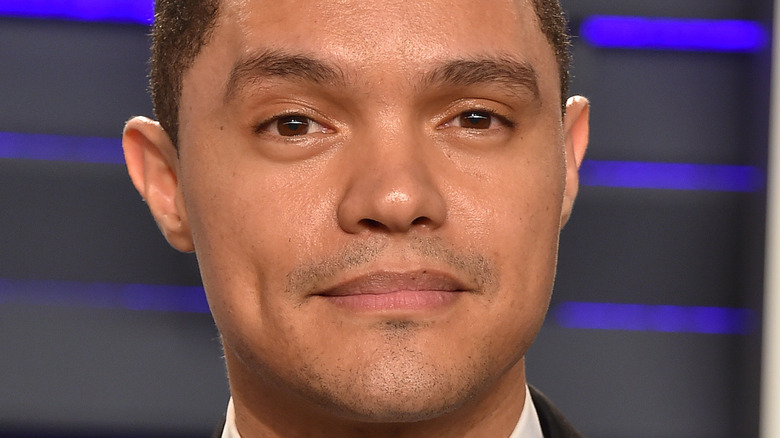 DFree/Shutterstock
The Law of Celebrity Beef is that a feud in motion tends to stay in motion until some kind of public apology is issued. Which is why viewers were a bit surprised to see Trevor Noah — who has been pretty open with his criticism of Kanye "Ye" West's online behavior as of late — appears to have amended his take on the hip hop mogul. Or, at least, has clarified it. 
The tension began when Noah called out Ye's behavior toward ex-wife Kim Kardashian on an episode of "The Daily Show," according to LA Times. "What we're seeing ... is one of the most powerful, one of the richest women in the world, unable to get her ex to stop texting her, to stop chasing after her, to stop harassing her," he said. Noah added that he didn't think Ye would necessarily harm Kardashian.
In response, Ye directed a racial slur at Noah in an Instagram post, and was subsequently suspended from the platform. 
Trevor Noah says everyone deserves a shot at 'redemption'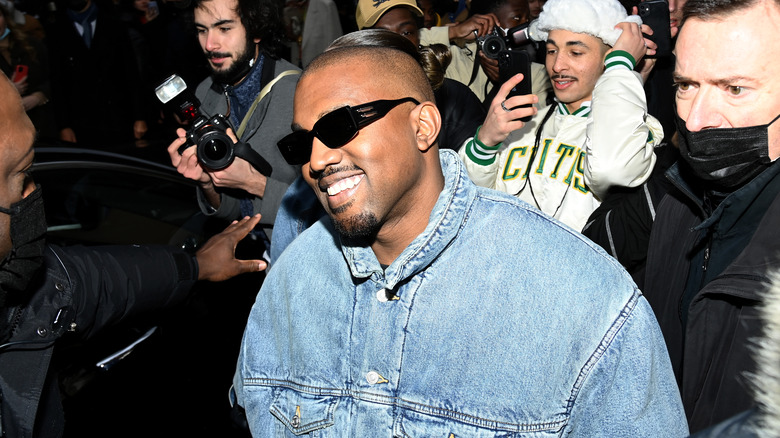 Pascal Le Segretain/Getty Images
Trevor Noah hasn't backtracked on any of the comments he made about Kanye "Ye" West and his treatment of Kim Kardashian, but, speaking on Variety's "Awards Circuit" podcast (via CNN), he explained that it's not a black-and-white situation. With regards to why he called out what he saw as "harassment," Noah explained, "It's easy to stand on the sidelines, see a train crash coming and say nothing about it." If you have a platform, Noah explained, you should say something about the runaway train before it crashes, not after it's too late. 
But that doesn't mean he thinks Ye is beyond redemption. "Human beings are a paradox," he said. "I don't like to live in a world where we constantly discard human beings like pieces of trash." He added that Ye's music has had an "indelible impression on my life," but there are still times when he needs to call him out when he's about to go off the edge. "All of us should have an opportunity at redemption."
Noah has also spoken up publicly about his personal experience with abuse. After his step-father shot his mother in the head, he told People, "My mother said to me, 'Don't hate him for doing this, but rather pity him because he too is a victim, in his own way, of a world that has thrust upon him an idea of masculinity that he has subscribed to and is now a part of.'"