Everything We Know About Pocahontas Actor Irene Bedard's Latest Arrest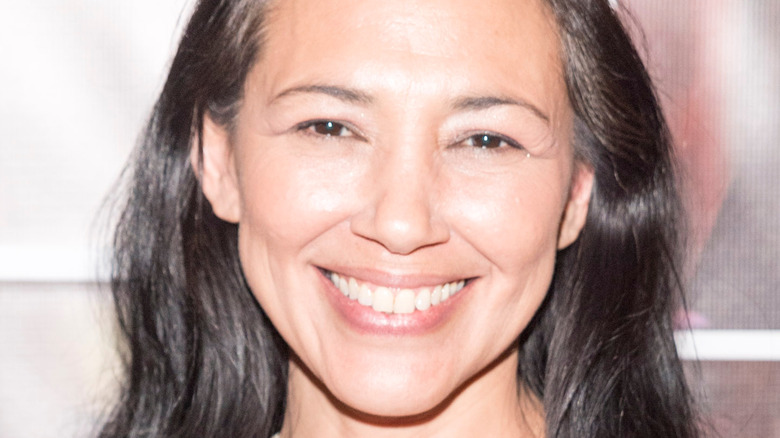 Eugene Powers/Shutterstock
This article contains descriptions of domestic abuse.
Actor Irene Bedard is known for her roles in movies like "Into the West" and "Ralph Breaks the Internet," per IMBd. But she is most known for her voice acting, as she voiced the Disney character Pocahontas in the 1995 film of the same name.
"At the time I felt especially that there had never been something so directly relatable to a generation of children that could introduce them into indigenous culture," Bedard told Geek Anything in 2021 about the impact of the Disney film. She explained how the "interconnectedness" of indigenous people and an understanding of how humans look at each other contributes to the legacy.
But the actor's personal life hasn't been easy. According to a Change.org petition, Bedard is an alleged victim of domestic violence. The actor's niece claimed that for 17 years, she was abused by her husband, which led to the decline of her health and her career. It was also mentioned that she stayed in the relationship with her now ex-husband for the sake of her son. And now it seems that the actor's hardships aren't resolved.
Irene Bedard was arrested for disorderly conduct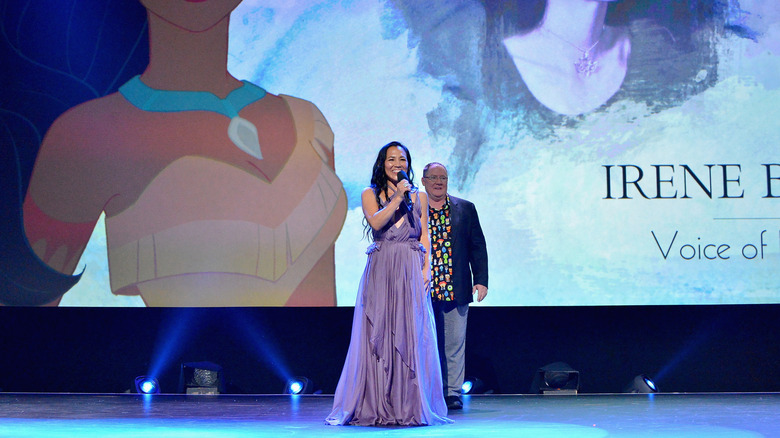 Jesse Grant/Getty Images
Page Six reported that "Pocahontas" actor Irene Bedard was arrested two times in three days in December 2020. The first time, the police got a domestic violence call from the actor's ex-husband's house, and found Bedard holding a belt. The police reports mentioned that she was intoxicated, and the ex-husband claimed that the actor kicked her son. Bedard's son told police the actor "is a nice person when she's not drinking." Three days later, Bedard was intoxicated again, and was arrested for disorderly conduct after allegedly harassing a hotel front desk attendant.
On August 19, the "Pocahontas" star was arrested again for disorderly conduct. According to the police report obtained by TMZ, Bedard was found in a parking lot. Her demeanor was reportedly volatile. She would be calm for a bit, talking to the police and listening to them, but then would scream and throw a fit. The cops finally restrained her with handcuffs.
This arrest came a few days before it was announced that the actor has been working on a new project. According to Avatar News, Bedard was cast as Yagoda in Netflix's live-action reboot of "Avatar: The Last Airbender." The filming of Season 1 has already been filmed.
If you or someone you know is dealing with domestic abuse, you can call the National Domestic Violence Hotline at 1−800−799−7233. You can also find more information, resources, and support at their website.