The Celebrity Who Was Almost On The View Instead Of Jenny McCarthy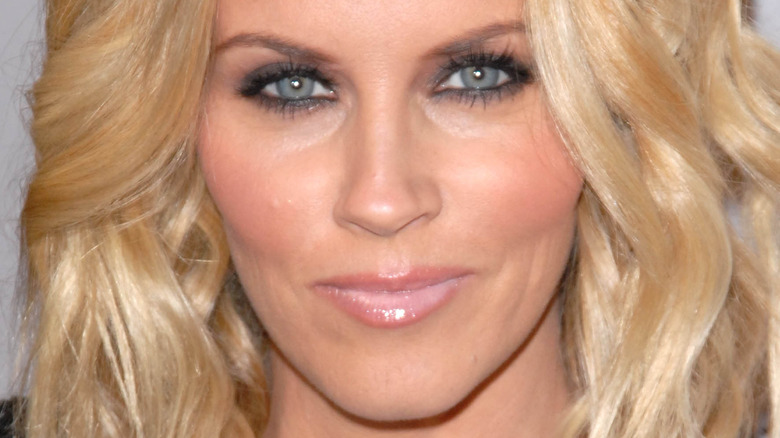 s_bukley/Shutterstock
Jenny McCarthy's time on "The View" was, well, eventful. The former model has made no qualms of revealing what her time on the ABC show was really like, opening up about her friction with two of her co-stars, Whoopi Goldberg and Barbara Walters. The star claimed in the bombshell book "Ladies Who Punch: The Explosive Inside Story of 'The View,'" that those at "The View" tried to change her, as she likened being on the panel to being on "Survivor." "I would literally have meetings before the show of them trying to input opinions in me to go against Whoopi. I was going to work crying. I couldn't be myself. My fans were telling me, 'Where's Jenny? They aren't letting you be you,'" she recalled, recounting the months of drama she faced as a co-host. "Every day I went home and I was miserable. It really was the most miserable I've been on a job in my 25 years of show business," she added. Yikes.
McCarthy left the show in 2014 after around a year, admitting on "The Howard Stern Show" shortly after her departure that she decided to move on a few months before her departure was announced because she just wasn't enjoying it. "It's very difficult, and I don't like doing it, it's very uncomfortable," she said of appearing on the show (via ABC News).
But things could have been oh so different, as McCarthy wasn't actually first in line for Elisabeth Hasselbeck's empty "The View" seat.
Brooke Shields almost starred on 'The View'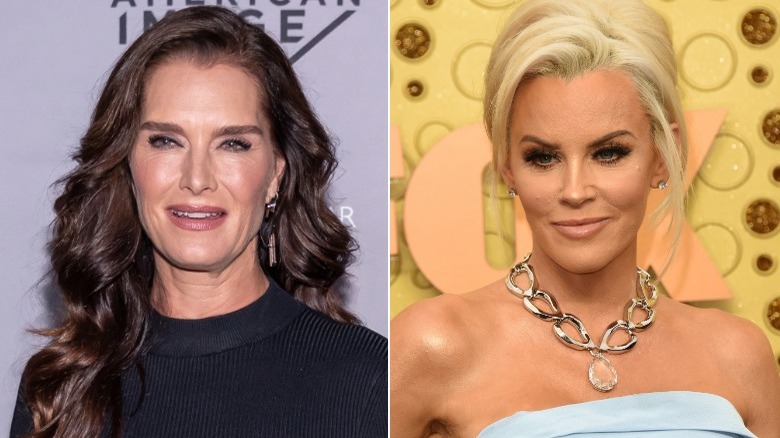 Sam Aronov & Kathy Hutchins/Shutterstock
Prior to Jenny McCarthy sitting alongside the likes of Whoopi Golderg and Barbara Walters, it turns out ABC executives were initially hoping to have Brooke Shields join "The View" panel. "The Blue Lagoon" star opened up about her experience on "Watch What Happens Live with Andy Cohen" in 2019, admitting, "I went through a week of being on the show and I did all my homework. I take everything very seriously." So, what exactly happened then? Jenny McCarthy got in there first. And it sounds like Shields was actually okay with that. The actor admitted she and McCarthy are friends and she was happy when she landed the gig, noting, "I think they were going for something different."
Producer Bill Geddie opened up about how the Shields and McCarthy switcheroo went down in "Ladies Who Punch: The Explosive Inside Story of 'The View,'" revealing that Shields did at least one test run in front of an audience — but didn't get the best response. "For some reason, our audience never warmed to her," he explained, but noted he actually liked Shields in the position.
Also being considered for the vacant seat was comedian Ali Wentworth, though it turns out Walters wasn't a massive fan of either. That's when the decision fell on Geddie's shoulders — and he wanted McCarthy.
How Jenny McCarthy beat Brooke Shields to a seat on 'The View'
It sounds like Jenny McCarthy landing her "The View" gig all came down to timing, as she revealed in "Ladies Who Punch: The Explosive Inside Story of 'The View'" that she gave "The View" producers a small window to give her a seat or let her go, as she'd been offered the chance to host her very own talk show on rival network CBS which she was seriously considering taking. Bill Geddie's response to McCarthy's ultimatum? "S**t. Give me an hour." And the rest, as they say, is TV history.
McCarthy went on to joke about all the drama Brooke Shields ended up missed out on by losing out on the gig, quipping about her less than stellar stint on the show during an appearance on "Watch What Happens Live with Andy Cohen" in 2019. "I love her. I think she knows deep that I took one for the team, because let's just face it, that was hell. Hell," a very candid McCarthy admitted, joking, "So, you're welcome, Brooke."