How Much Did Jennifer Lopez Lose In Her Divorce From Cris Judd?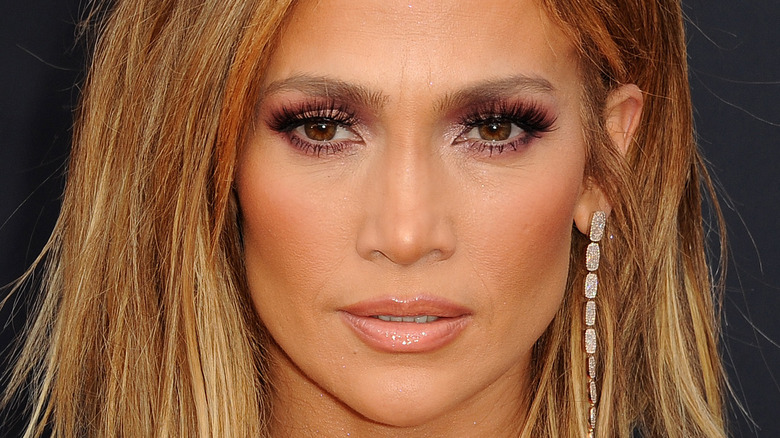 Tinseltown/Shutterstock
Jennifer Lopez might be known as "Jenny from the Block" by millennials and older members of Gen Z, but after seeing her flaunt that monster of an engagement ring, we think Jenny with the rock would be a more fitting moniker. Lopez is still basking in the afterglow of her star-studded second wedding to Ben Affleck, which took place at the "Good Will Hunting" actor's home in Georgia on August 20, 2022, according to USA Today. Their wedding was two decades in the making, but the lovebirds finally got the fairytale wedding they wanted — even if Lopez was reportedly in a rush to marry Affleck because she was afraid he might get "cold feet," per Page Six.
Lopez and Affleck's nuptials mark the singer's fourth trip down the aisle, for those who are counting. Back when the "Maid in Manhattan" actor was at the zenith of superstardom in the early aughts and already once divorced, Lopez made a peculiar (and very costly) decision: She married her former backup dancer, Cris Judd. The marriage didn't even last a year, but that didn't stop Judd from walking away with a massive divorce settlement.
Jennifer Lopez paid Cris Judd $14 million to walk away from the marriage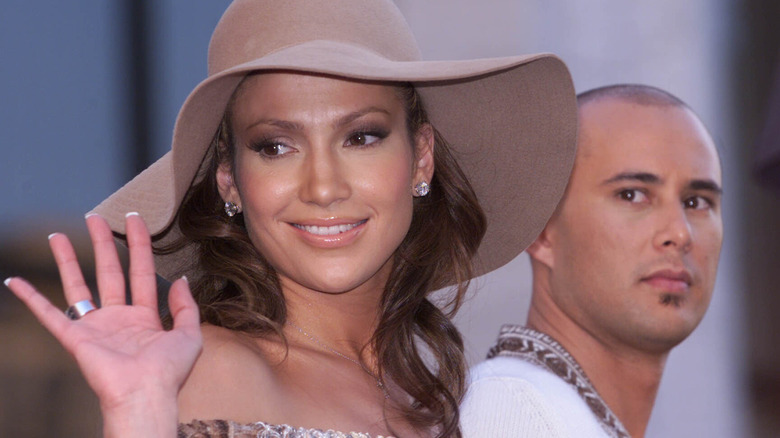 Dave Hogan/Getty Images
Jennifer Lopez and Cris Judd got together after filming her "Love Don't Cost a Thing" music video, which he directed. The dancer says he fell head over heels for Lopez the first time she caught his gaze. "So, when Jennifer walks in, I shake her hand, and we kind of looked at each other — and in my head, I'm like, 'Oh my God, I'm going to marry this woman,'" he recalled during an interview with Oprah Winfrey (via HuffPost). After a month-long engagement, the lovebirds tied the knot in 2001. Unfortunately, the paparazzi proved to be something of an Achilles' heel for the couple — and their relationship quickly crumbled after only nine months of marriage. "You know, it's very tough. Your privacy is breached. You're no longer a normal person," he explained to Us Weekly in 2014.
According to Marie Claire, Lopez paid her ex-husband an eye-popping $14 million to walk away from the marriage. The "I'm Real" singer didn't just want their matrimony to end; she wanted Judd to keep quiet about their time together. "Cris won't get the money all at once. He's been told that he'll be paid so many millions a year, providing he keeps his mouth shut," a friend of the dancer said at the time (via Daily Mail). The source explained that Lopez "doesn't want her bedroom secrets splashed across the press," so she coughed up the dough to play it safe.
Lopez doesn't think her first two marriages count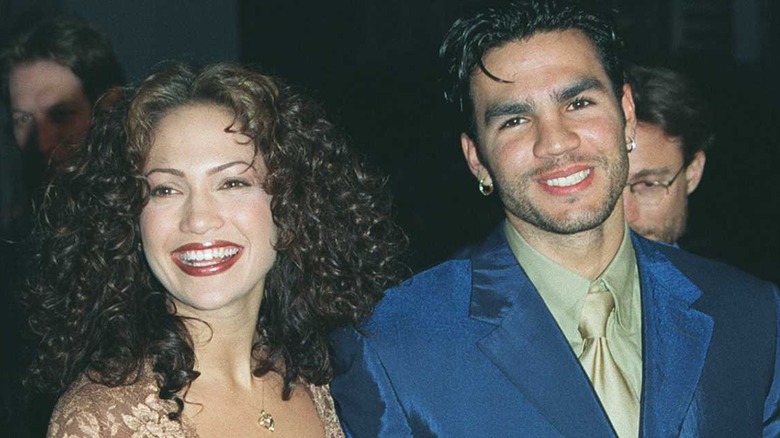 Albert Ortega/Getty Images
For what it's worth, Jennifer Lopez doesn't even count her brief matrimony with Cris Judd as a marriage. "I've been married twice, but I haven't had a marriage yet," she told Diane Sawyer in 2003 (via ABC News), referencing Judd and her first husband, Ojani Noa. "This is not to take anything away from Cris or Ojani," she added, "who are wonderful people and who I loved very much, but I think it more had to do with me."
As far as Lopez's first husband is concerned, his ex-wife's marriage to Ben Affleck is destined for failure. "'I'm happy she has gone back to Ben, but I have a feeling this won't last," he told the Daily Mail, adding that Affleck is "husband number four," and that he believes "she's someone who will be married seven or eight times." Now that's scathing! Perhaps Noa is resentful because his divorce settlement was a reported $50,000. Although he might not be rooting for the newlyweds, we certainly are.