Jennifer Lopez's Engagement Ring Will Have Fans Green With Envy - Exclusive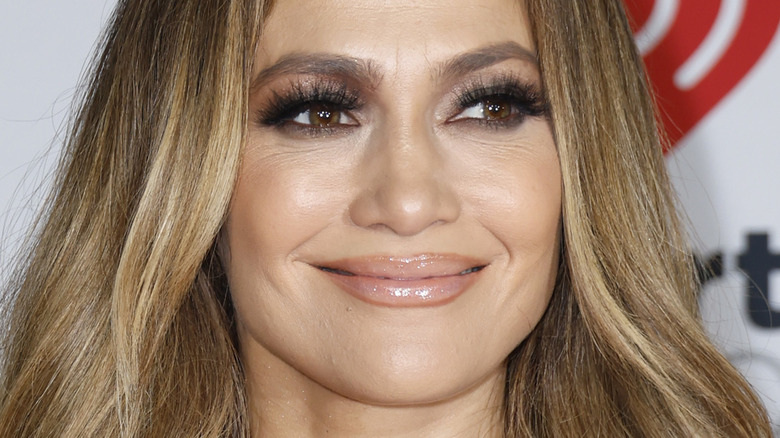 Frazer Harrison/Getty Images
"Everybody stay calm!" because Jennifer Lopez announced that she and Ben Affleck are once again engaged! As they say, if you love something, let it go, and if it returns, then it's yours. This is exactly the case with the decades-long saga that is #Bennifer. Lopez and Affleck's whirlwind romance first began back in 2002, and they were engaged by the end of the year. Unfortunately, the lovebirds broke up in 2004 before they went through with the wedding.
After several failed relationships and marriages on both their parts, Lopez and Affleck reunited back in 2021 shortly after she had broken up with ex-fiancé Alex Rodriguez. This time it was meant to be; Lopez revealed on April 8 that Affleck proposed once again as she showed off her new rock — and fans are absolutely ogling the giant, green ring on her finger.
Lopez, however, didn't reveal many details about the new ring, so what can a diamond expert tell us about the bling?
Diamond expert values Jennifer Lopez's ring well over $5 million
So, what's the tea with Jennifer Lopez's brand new engagement ring? Well, CEO of The Diamond Pro, Mike Fried, is certainly impressed with the Ben Affleck's choice. Although it is hard to tell from the photos Lopez has released whether or not the ring's giant green stone is, in fact, a diamond, it is safe to assume that Affleck would pull out all the stops for their second shot at marriage.
"If that is indeed a diamond, then I am green with envy. A diamond like that usually ends up in a museum," Fried said. "Large green diamonds are exceedingly scarce. If it is in fact a green diamond, that ring will blow past their previous ring's value. It would certainly be north of 5 million dollars and may higher than 10 million."
And it's true, Affleck's last engagement ring for Lopez was $2.5 million and it featured a whopping 6.1-carat pink diamond! So it seems that the actor one-upped himself with this green diamond. But what else would we expect from perhaps the best Hollywood love story of this generation?