Stranger Things Star Noah Schnapp Has Been Quietly Working A Totally Normal Job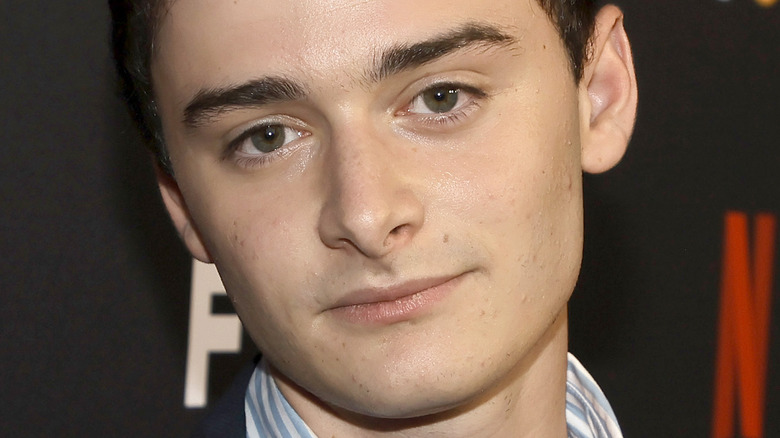 Kevin Winter/Getty Images
Actor Noah Schnapp is one of several teens to hit it big in Netflix's super-smash sci-fi hit, "Stranger Things." How big? Since it dropped on the streaming platform in July, Season 4 Volume 2 of the series broke records left and right, per ScreenRant. Viewership time hit 1.3 billion hours in its first 28 days, according to Deadline, and was second only to horror-thriller series, "Squid Game." In other words, "Stranger Things" was the summer's biggest Netflix blockbuster, and it only cemented the stardom of its cast. This includes Schnapp (Will Byers) — who, along with Millie Bobby Brown (Eleven), Finn Wolfhard (Mike Wheeler), Caleb McLaughlin (Lucas Sinclair), Sadie Sink (Max Mayfield), Gaten Matarazzo (Dustin Henderson), and others — committed himself to saving the town of Hawkins by taking on Big Baddie Vecna.
But Schnapp hasn't let the superstardom go to his head. When he's not filming or feuding with Doja Cat, the actor stays grounded by immersing himself in normal teen things, like college applications. In December 2021, Schnapp shared a TikTok of his family reacting to his acceptance to the University of Pennsylvania. At age 15, he also founded his own vegan hazelnut spread, TBH, according to Variety. "I've always been super interested in entrepreneurship," Schnapp told the outlet. "I was just brainstorming all of my passions and what I care about ... and I just kind of combined my favorite things."
As of August, the internet went wild upon learning another way that Schnapp stays grounded: his summer job.
Noah Schnapp embraces normalcy with lifeguarding duties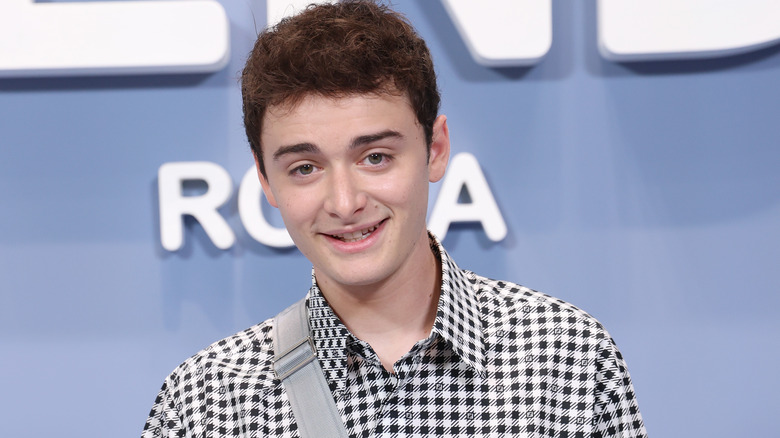 Daniele Venturelli/Getty Images
Not that Noah Schnapp needs a summer job to pay for things like gas and food, but he has one anyway. In an interview with Flaunt, Schnapp revealed that he's been spending summer '22 lifeguarding. As he told the outlet, "it's kind of a 'just for fun' thing" and it's all part of his mission to maintain normalcy. "I've kind of grown up with a normal life and normal friends and stuff outside of 'Stranger Things.' So it's kind of kept me grounded," he added. For proof of Schnapp's seasonal gig, just check out this TikTok video of the star goofing around in a lifeguard's uniform! (Billy, is that you?!)
Whether Schnapp will continue with his lifeguarding duties while attending college next year remains unclear, but he seems intent on pursuing avenues outside of acting. "Acting was just kind of repetitive, and I wanted to try something new," he told Flaunt, speaking on his decision to pursue a business major in lieu of acting. "I thought it would make more sense to do something different. And business was a pretty clear next thing for me."
That said, acting will always hold a special place in Schnapp's heart. Telling Variety that he "love[s] acting," he said, "I'll never quit that. But it's fun to explore different things ... It's good, especially as an actor, to be well-rounded and know all these different things." As for Schnapp's future, it looks like the sky's the limit.