Why Fans Are Heartbroken For Florence Pugh Amid Olivia Wilde Feud Rumors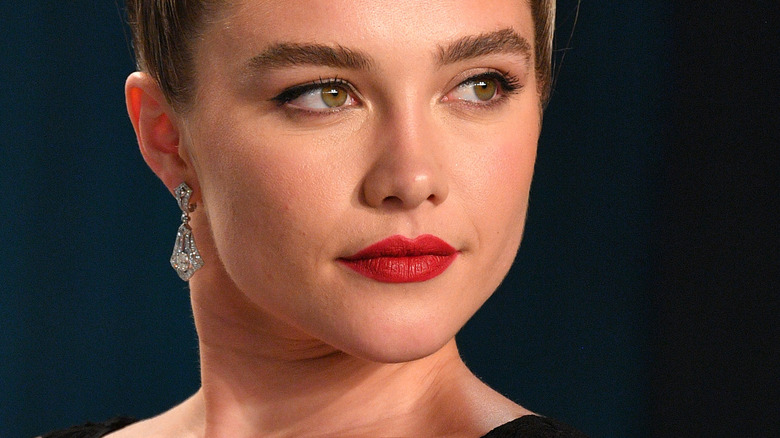 George Pimentel/Getty Images
Florence Pugh and Olivia Wilde are rumored to be feuding, and TikTok has picked up on it. Multiple TikTok videos have surfaced with fan theories backed up with evidence, per Elle, as fans have pointed out Instagram interactions, or lack thereof. It doesn't help that the Marvel actor was reportedly uncomfortable with the ins and outs of Wilde's relationship with her "Don't Worry Darling" co-star, Harry Styles.
"I can tell you for a fact that Flo seeing Olivia and Harry all over each other on set did not go down well as Olivia was still with Jason [Sudeikis] when she first hooked up with Harry," a source told Page Six. The insider also mentioned that the "Ted Lasso" star would visit the set with the children that he and Wilde share, and it made everyone feel a bit uncomfortable.
Fans also picked up on the subtle jab the "Black Widow" actor made at her director in her Harper's Bazaar cover story. Most initial reactions from the trailer had something to do with the number of intimate scenes in it, something that made Pugh say "It's not why I'm in this industry," indicating that she didn't particularly like the direction Wilde went for the movie. But what makes fans sad is that the Marvel actor was a huge fan of her director.
Florence Pugh's fans are sad that she once idolized Olivia Wilde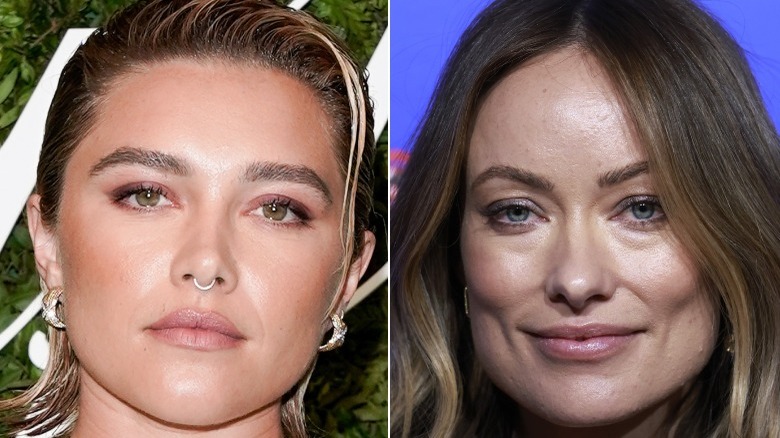 David M. Benett & Frazer Harrison/Getty
Fans have picked up on the social media activity between Florence Pugh and Olivia Wilde. The "Midsommar" star appears to be promoting upcoming projects, like "Oppenheimer," over "Don't Worry Darling," which Wilde directed, per BuzzFeed News. And when Pugh, who is known for her long Instagram captions, made a post about "Don't Worry Darling," she only typed a small sentence.
Fans also picked up on the silence from Pugh while Wilde gave the Marvel actor shoutouts and support. In July, the director praised the young actor's performance, captioning her Instagram post, "Watching this woman work was such a f***ing thrill!" Pugh didn't interact with the post at all.
Fans have been sad for the "Little Women" actor, though, as they have picked up on the fact that she used to be a huge fan of her director before the rumored feud began. In an April 2020 Instagram post, Pugh admitted that Wilde was her "idol," and fans have made their way back to the comment section to point out the change of heart. "Aww you were so excited," a fan commented. "The unprofessionalism was insane and so is the PR but well it's alright we're on team flo and we watch it for her." We hope that this feud is only a rumor, though, and there is no real bad blood between Wilde and Pugh.