Sylvester Stallone Reportedly Has Sad News About His Marriage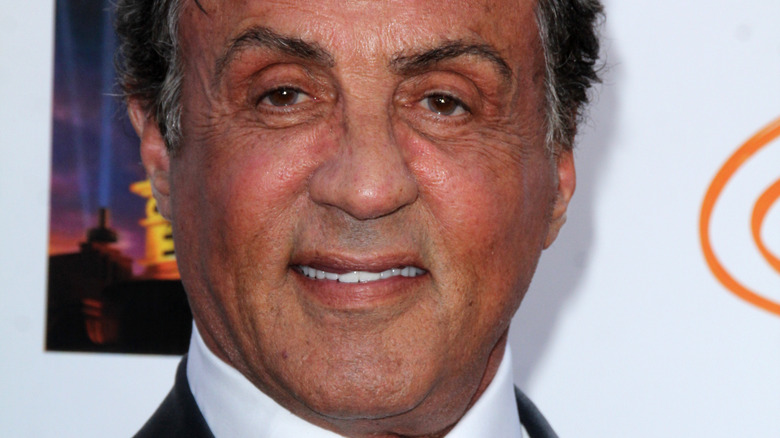 Kathy Hutchins/Shutterstock
Sylvester Stallone and Jennifer Flavin have been married for 25 years, but rumors recently began swirling that there might be some trouble in paradise. The couple recently celebrated a major milestone anniversary in May, according to Entertainment Tonight, and appeared to be in a good place. In fact, Stallone even posted on Instagram and wrote, "There is not enough words to describe what this incredibly selfless, dedicated , patient, woman has meant to our lives and I only wish they could be another 25!" Flavin also posted on the platform and said, "Our marriage keeps getting better every year! I can't wait to spend the rest of our lives together."
Stallone and Flavin have three daughters together: Sistine, Scarlet, and Sophia. And despite appearing to be head over heels in love just a few months ago, a recent action caused some fans' antennas to go up. According to Page Six, Stallone decided to cover up a tattoo of his wife with the dog from the "Rocky" movies on August 23. He posted the new tattoo on Instagram, but deleted the image shortly afterward after it began gaining attention.
Flavin then unfollowed Stallone on Instagram, per Daily Mail. His publicist told the outlet that the covered up tattoo causing split rumors was all a misunderstanding and that the actor had to cover up his wife's face because the original tattoo was simply "unfixable." However, a new report is revealing there is way more to the story.
Sylvester Stallone and Jennifer Flavin are reportedly headed for divorce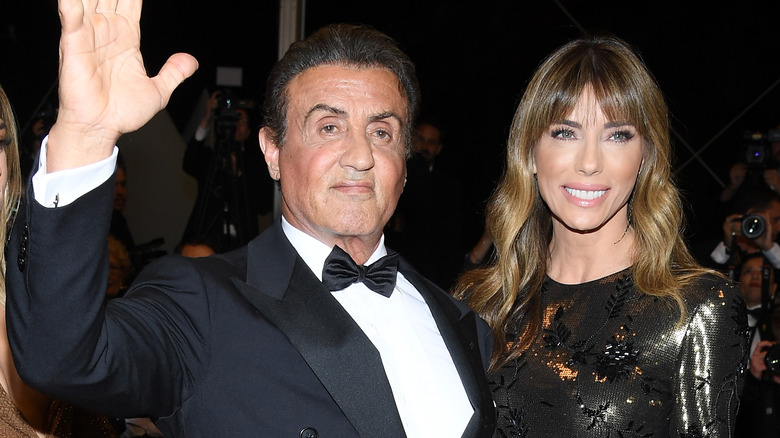 Pascal Le Segretain/Getty Images
After Sylvester Stallone posted that he had covered up his tattoo wife Jennifer Flavin, it became clear that something may be off between the couple. Although the rumors were originally denied by Stallone's publicist, an exclusive report by Closer Weekly is saying otherwise. According to the outlet, Flavin has officially filed for divorce from Stallone in Florida after 25 years of marriage.
It's unclear when or why the couple chose to split, although Flavin seemingly threw shade at Stallone in an Instagram post earlier this month. She captioned a photo of her with her three daughters, "These girls are my priority nothing else matters. The 4 of us forever." This post also turned some heads as it doesn't appear that the split was completely amicable. 
TMZ reports that Flavin has requested to exclusively remain in their Palm Beach home during the divorce proceedings and even believes Stallone is hiding "marital assets." Documents obtained by TMZ reveal Flavin said, "Upon information and belief, the Husband has engaged in the intentional dissipation, depletion and/or waste of marital assets which has had an adverse economic impact on the marital estate." She also wants to change her last name back to Flavin. Fans will have to wait to figure out what really went wrong between Stallone and Flavin that caused the former model to end their 25-year marriage seemingly abruptly.