Olivia Wilde Hints At Troubled Past With Jason Sudeikis In First Interview About Custody Ambush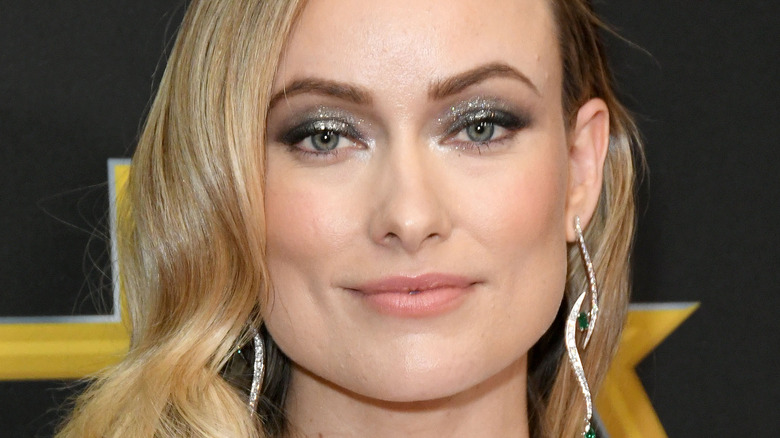 Quinn Jeffrey/Shutterstock
Olivia Wilde and Jason Sudeikis' split is heartbreaking because they share two children, Otis and Daisy. The former couple has been in the news as their legal battle for custody heats up, and Wilde's romance with superstar Harry Styles continues to get more serious. The "Booksmart" director has talked to the press about Sudeikis, but the timeline of Wilde's romance with Styles is a little complicated. Wilde has said she and Sudeikis split in early 2020, but the director's timeline is under dispute. A source told People, "Jason feels that the timeline that Olivia and Harry would like people to believe — that she and Jason split ages ago, long before she became involved with Harry — is simply not accurate." The inside source, who knows the former couple, told People, "She began filming ["Don't Worry Darling"] in September, and by October, he began to get the impression that she wanted out. By November, they'd announced their split." The inside source added that "none of it happened" until Wilde began filming with Styles.
Rumors are flying about a feud between Florence Pugh and Wilde. In July, Page Six reported that the "Don't Worry Darling" star fell out with Wilde. An insider told Page Six, "I can tell you for a fact that Flo seeing Olivia and Harry all over each other on set did not go down well as Olivia was still with Jason when she first hooked up with Harry." But Wilde hinted at troubles with Sudeikis in an interview with Variety about her custody battle.
Olivia Wilde claims Jason Sudeikis serving custody papers was a 'vicious' attack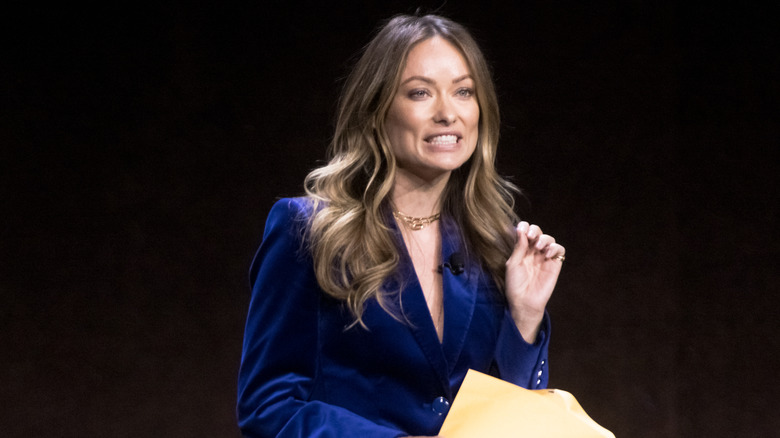 Greg Doherty/Getty Images
Olivia Wilde slammed her ex Jason Sudeikis for serving her custody papers at CinemaCon. The director told Variety, "To try to sabotage that was really vicious. But I had a job to do; I'm not easily distracted." Wilde added, "But, you know, sadly, it was not something that was entirely surprising to me. I mean, there's a reason I left that relationship." The "Don't Worry Darling" director said, "In any other workplace, it would be seen as an attack." 
But trying to hurt Wilde in public doesn't fit the public or private versions of Sudeikis, known for his kindness off-screen. Sudeikis told the Daily Mail, "I understand that the process server had only done her job; however, I deeply regret what happened. Olivia's talk was an important event for Olivia, both professionally and personally, and I am very, very sorry that the incident marred her special moment." The "Ted Lasso" star explained he wanted Wilde to be served at Heathrow Airport, so the children were not around.
Statements from insiders about Sudeikis and Wilde's split combined with Florence Pugh's reported sourness make it appear that Wilde's timeline of her romance with Styles is off. Adding to this speculation, the Daily Mail reported that Style's pal James Corden let the singer stay at his house in Palm Springs while filming "Don't Worry Darling" to keep their romance a secret.