Holly Madison Reveals The Glaring Omission About Her Personal Life On The Girls Next Door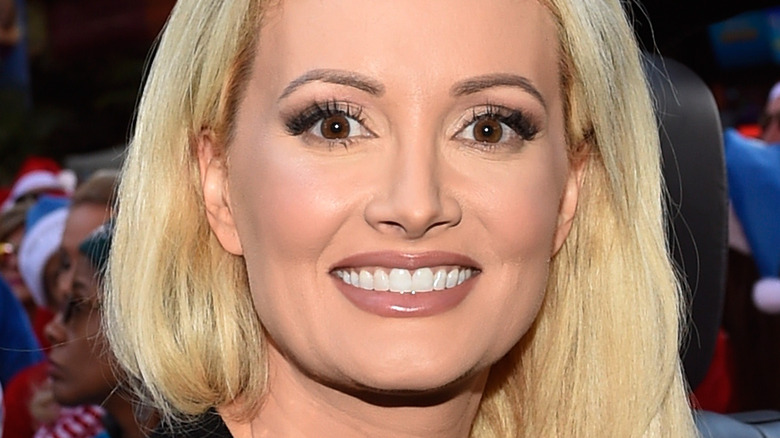 David Becker/Getty Images
We may receive a commission on purchases made from links.
If you or someone you know is dealing with domestic abuse, you can call the National Domestic Violence Hotline at 1−800−799−7233. You can also find more information, resources, and support at their website.
Long before "Selling Sunset," there was another show about pretty women hanging out in a multimillion-dollar mansion: "Girls Next Door." For those that don't remember, the E! series followed the antics of a group of Playboy bunnies who lived full-time at the Playboy mansion. The three leading women, Kendra Wilkinson, Bridget Marquardt, and Holly Madison, were all dating disgraced "Playboy" founder Hugh Hefner.
Marquardt's and Wilkinson's relationships with Hefner were more transactional than they were long-term partnerships. "I had to be very drunk or smoke lots of weed to survive [my nights with Hefner]," Wilkinson wrote in "Being Kendra: Cribs, Cocktails, and Getting My Sexy Back," per Us Weekly. "It was like a job. Clock in, clock out. It's not like I enjoyed having sex with him." During the podcast episode of her podcast with Madison, Marquardt revealed that she partly kept up her physical relationship with Hefner so that she could remain at the mansion, per Newsweek. 
Madison's experience with Hefner was different; she was more of a serious girlfriend. So serious in fact, that they wanted to have a child together. Years later, Madison admitted that despite being on a show about her relationship with Hefner, there were certain aspects of their parenting journey she chose to leave out.
Madison is happy things didn't work out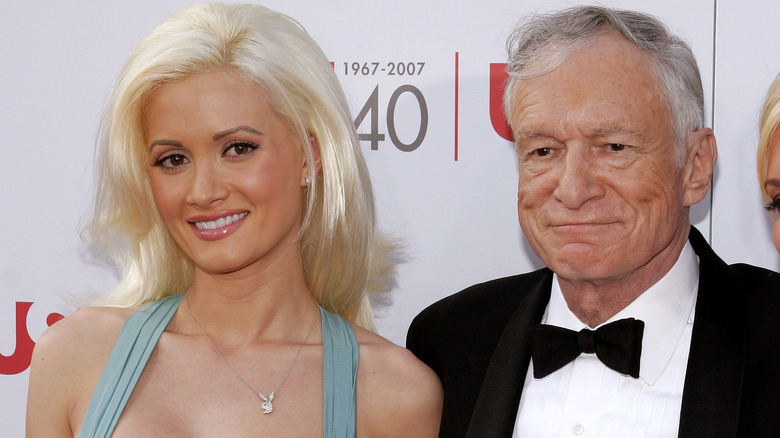 Tinseltown/Shutterstock
When Holly Madison and longtime boyfriend Hugh Hefner decided to have a child back in the early 2000s, the reality star learned she would have to undergo IVF treatments to make it happen. Those treatments coincided with the run of "Girls Next Door" but Madison opted not to give viewers an insight into that part of her life. "I didn't really think about including it just because, even when I did go on to have kids, I'm always the one who doesn't want to tell anyone I'm pregnant until after the three-month mark," Madison told Entertainment Tonight. Ultimately, the IVF treatments failed, and Hefner and Madison never had a child.
Now, years later, with two children, Madison is grateful things didn't work out. "I mean, obviously, looking back, I'm so glad it didn't work 'cause I went on to have the kids of my dreams," she said. In hindsight, Madison also has a different, more complicated view of her relationship with Hefner. "Looking back at it, it was a very Stockholm syndrome kind of thing where I felt like I identified with him. He was complimenting me so much. I started, in my mind, started blaming all the other problems on the other women," Madison explained during an appearance on "Call her Daddy."
An explosive A&E docu-series has further brought Hefner's legacy into question. Women were reportedly regularly abused, and Hefner secretly recorded sex tapes to use as blackmail, per The Cut.