The Gossip Girl Star Who Nearly Played Hannah Montana Instead Of Miley Cyrus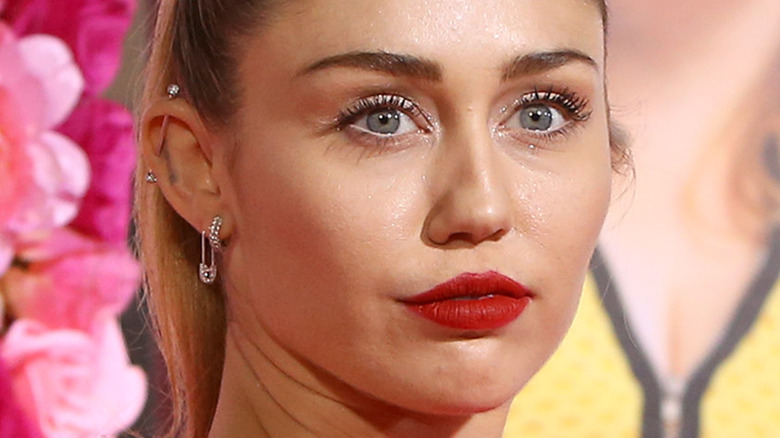 Kathy Hutchins/Shutterstock
Despite how Miley Cyrus has tried to shed her Disney image, her fans fondly remember when she starred in "Hannah Montana," the hit Disney Channel show about a tween juggling a secret pop star identity. However, Cyrus's trajectory could have looked very different, as one "Gossip Girl" star almost snagged the role for herself. According to a Tik Tok by "Hannah Montana" casting agent Lisa London, Taylor Momsen of "Gossip Girl" fame auditioned to be Hannah Montana/Chloe Stewart (the character's original name, before it was changed to Miley) and made it to the top three, but ultimately lost out to Cyrus, according to Billboard.
London made her video in response to a fan video that claimed that Belinda, a famous Spanish singer was initially supposed to play Hannah. London shared that she "discovered Miley Cyrus," adding that "Belinda, who's lovely by the way, was never in the top three for the role of Hannah." London went on to show the original call sheet from 2005, in which you can clearly see the top 3 finalists were Taylor Momsen, Miley Cyrus, and Daniella Monet of "Victorious" fame.  And while this revelation has fans wondering what Momsen would've brought to the role, the actor feels differently. "So here's how I probably would have told them all to go f*** themselves by the time I hit 11. And I don't know how that would have gone down," she told The Times, via Digital Spy.
Taylor Momsen went from actor to rock star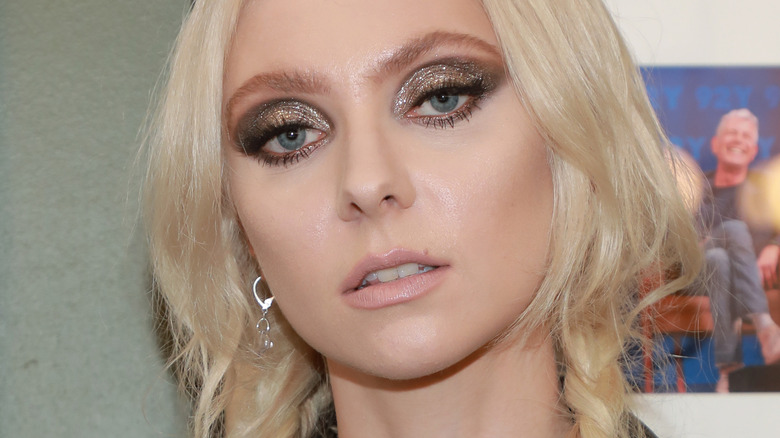 Jason Mendez/Getty Images
Even though Taylor Momsen didn't showcase her musical chops in "Hannah Montana," the actor has enjoyed a fruitful music career with her band, The Pretty Reckless, since she starred as Jenny in "Gossip Girl." In fact, Momsen exited "Gossip Girl" just before the final season to pursue her music career full-time. Despite a less than amicable divorce from the show, which included bashings from her cast members (via Today), Momsen shared with Entertainment Weekly that the reason her character was "MIA" for some of Season 4 was that she was "gonna be on tour."
Since then, Momsen has gone on to make alternative rock music that's edgier than the tween music Hannah Montana was known for. Interestingly enough, the former child star, who starred in "How The Grinch Stole Christmas," and got to sing a song in the film, credits that role with igniting her desire to sing. "The thing that I remember the most that probably resonated with me to this day as an adult was the first time that I went into a recording studio and got to work with the amazing James Horner." She added, "It made me go, 'I wanna make music for the rest of my life. I love being in a recording studio,'" Momsen told Today. In the years since, Momsen's band has performed at various awards shows and had their music included in "The Vampire Diaries," "Supernatural," and "Gossip Girl," according to The Things.
Were Aly & AJ up for Hannah Montana?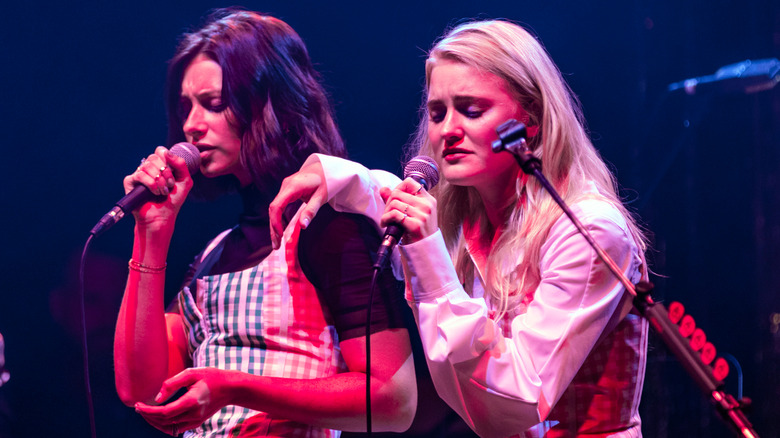 Greg Chow/Shutterstock
It's always fun to get an insider's scoop about the TV and film industry; however, the question of who almost starred in "Hannah Montana" is still a bit up in the air. Right after Lisa London's Tik Tok video started making rounds, another Disney Channel vet, AJ Michalka shared that her sister Aly Michalka was actually the first person that the network wanted to star in "Hannah Montana." Taking to her Twitter account, the actor and singer revealed that Gary Marsh, the president of Disney Channel, personally presented them with the option to do the show. "I adore Lisa London but I have some tea beyond the tea to spill. Gary Marsh originally offered the role of "Hannah Montana" to Aly and I was offered the role of Lilly Truscott (I know this so doesn't matter but thought I'd chime in)," according to People.
While this news shocked many of the Disney stars' fans, this isn't the first time that the Michalka sisters have spoken about this. As Elite Daily points out, Aly Michalka shared a similar story during a 2021 episode of "Between Cut And Action," claiming that she feared booking the role and playing a solo artist would confuse her fans, who were used to seeing her and her sister, AJ Michalka as a duo. Whatever the true story, Aly & AJ, like Taylor Momsen, both went on to become successful musicians in their own right.