The Truth About Tina Knowles' New Husband, Richard Lawson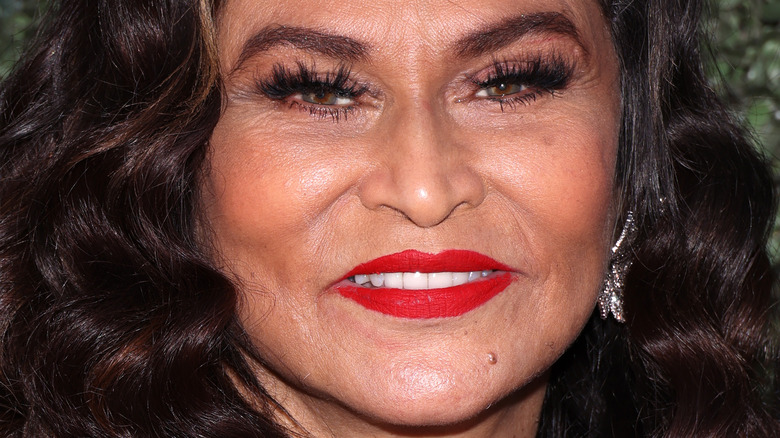 David Livingston/Getty Images
In 2015, Tina Knowles, Beyoncé's mother, married the love of her life, actor Richard Lawson. Speaking on her wedding, Knowles told People, "It couldn't have been more perfect." The happy day came four years after Tina's divorce with Matthew Knowles was finalized. In a 2009 statement to The Associated Press (via Billboard), the exes said, "The decision to end our marriage is an amicable one. We remain friends, parents, and business partners. If anyone is expecting an ugly messy fight, they will be sadly disappointed. We ask for your respect of our privacy as we handle this matter."
After her split, Knowles wasn't giving up in the romance department. In the same People report, she said, "You can find love at any age. You just have to go for it," referring to her then-new husband. While her marriage to Lawson was new at the time, the relationship surely wasn't. In fact, Lawson and Knowles go way back. And over the years, they've let fans in on their love story and joint career paths. So, what exactly do we know about Knowles' husband Lawson?
Tina Knowles and Richard Lawson are business partners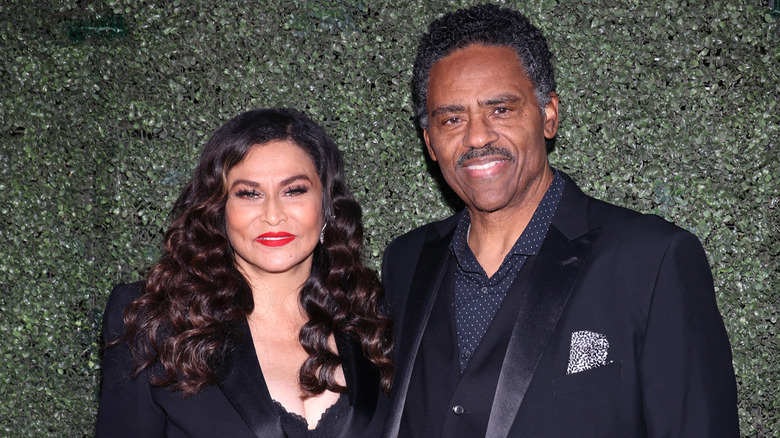 David Livingston/Getty Images
Richard Lawson is an accomplished actor with a long list of film and television credits. He's been recognized for his roles in "For Colored Girls" and "Poltergeist," per IMDb. Furthermore, it makes sense that his and Knowles' passion for the arts led the two to team up professionally. In 2017, the couple opened the WACO (W)here (A)rt (C)an (O)ccur Theater Center in Los Angeles, which includes their mentorship programs, per Playbill. In addition, Lawson is an instructor and the founder of Richard Lawson Studios, which he co-owns with Knowles. The studios, which are located at WACO Theater Center, offer numerous acting classes.
Knowles and Lawson spoke about WACO Theater Center in a 2018 interview with KTLA 5. When asked about adding an arts center to the community, Lawson replied, "A lot of those people would never get to the theater — to a legitimate theater — to see a musical or play. Here's an opportunity to bring art to them." He also talked about his daughter, actor Bianca Lawson, who he called "a consummate professional since she was nine." When it comes to his family, Lawson is brimming with compliments.
Tina Knowles and Richard Lawson publicly declared their love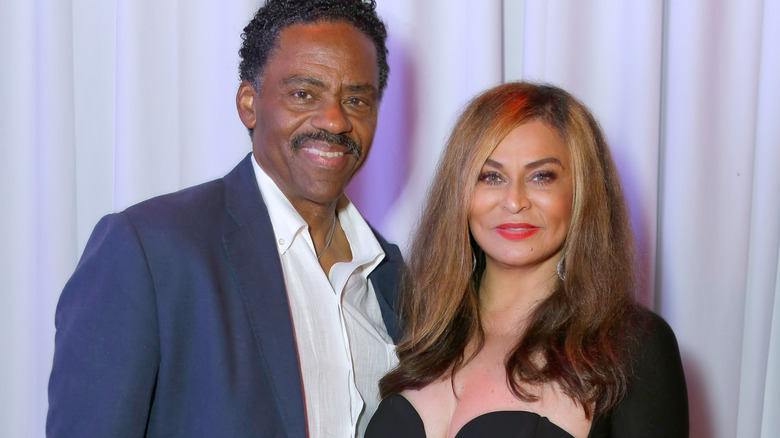 Tiffany Rose/Getty Images
Tina Knowles and Richard Lawson aren't shy about verbalizing their love for each other on social media. In April 2021, Lawson took to Instagram to honor their sixth year anniversary. He shared that the two actually met 39 years ago through Lawson's late sister, who was also Knowles' best friend. Along with a photo of the couple holding hands, he gushed about his wife's inner and outer beauty, writing, "The thing that was so striking was that your beauty continued to be enhanced by your incredible heart, compassion, empathy, generosity, and philanthropy." He also revealed, "You were pregnant with Beyonce at the time, and married, so my incredible attraction for you then, could only live in my fantasy."
According to Knowles, it was in God's plan that she and Lawson reunited. In a 2022 appearance on the "Tamron Hall Show," she explained. "I've known Richard for 40 years, and when we reconnected, it was, just, I feel like, a gift from God. I really mean that, because I prayed." In a 2021 Instagram post dedicated to their anniversary, Knowles talked about how Lawson has inspired her, writing, "The most important lesson is to not take life and my self so seriously! to be free , to laugh , dance , to be silly sometimes , to be human and unapologetic." The couple that laughs together, stays together?