Demi Lovato Alleges Disturbing Treatment From Former Management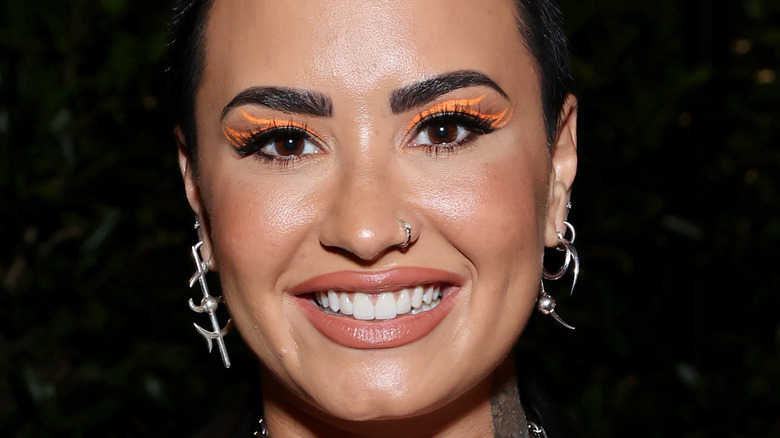 Amy Sussman/Getty Images
Demi Lovato has been very vocal about a troubling period in their career, which she admits was filled with substance addiction and struggles with her mental health. In the YouTube docuseries, "Demi Lovato: Dancing with the Devil," the singer (who is nonbinary and uses both "she" and "they" pronouns) recalled the circumstances surrounding their 2018 overdose and revealed that she was introduced to hard drugs a few months before the incident. Lovato revealed that a month after celebrating six years of sobriety, she tried meth and molly in combination with other controlled substances.
Lovato went on to explain that she was able to finish out the rest of her scheduled tour, which wrapped in the summer of that year. On July 24, 2018, Lovato's assistant discovered the pop star's unconscious body in her Los Angeles home. "I'm really lucky to be alive," Lovato said in the docuseries. Adding, "My doctors said that, like, I had five to 10 more minutes and had my assistant not come in, I wouldn't be here today." Now, Lovato is further opening up about her issues with substance use and has made a disturbing claim about her former management team, suggesting that their actions helped lead to Lovato's near-fatal drug overdose in 2018.
If you or someone you know is struggling with substance abuse issues, please go samhsa.gov or call 1-800-622-HELP.
Demi Lovato blames her former management for her near-fatal overdose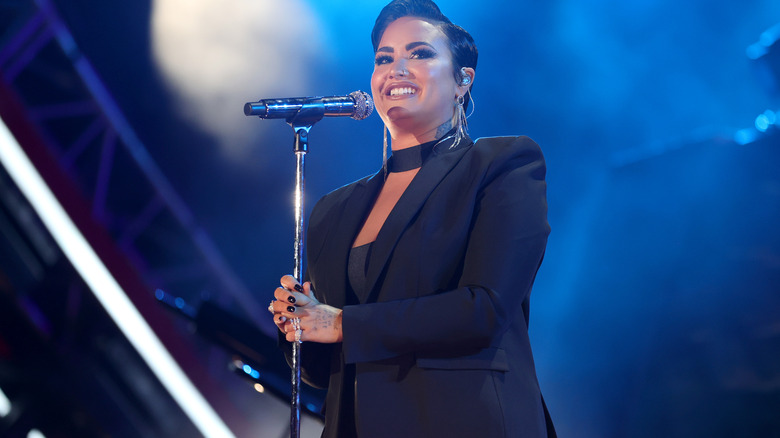 Rich Fury/Getty Images
On the "Call Her Daddy" podcast, Lovato made a startling revelation about her former management. She claimed that the strict supervision from her handlers, which negatively contributed to her mental health."I started having a sober companion, which was helpful for me but it should not have lasted three years," Lovato said. "Then it became controlling around my food and for someone in recovery from an eating disorder that's so dangerous." 
Lovato then recounted a past attempt to escape the confines of her hotel, and her team allegedly confiscated her phone in order to prevent her from calling room service. "They barricaded me into my hotel room. They put furniture outside of my door so that I couldn't get out and sneak out and eat if I wanted to," she recalled.
Lovato further claimed that in 2017, the team refused to provide her with medical treatment when she was throwing up blood. "And so I didn't. I didn't go back into treatment and you know, less than a year later, I ended up overdosing," she told Alex Cooper. The "I Love Me" singer then suggested that there may have been "a brainwashing element" to the way they were handled. And while Lovato appears to be doing well these days, they recently completed another stint in rehab nearly three years after overdosing. According to Page Six, the former Disney star voluntarily enrolled in treatment in January 2022.