The Eyebrow-Raising Conspiracy Theory About Lorde's Age Explained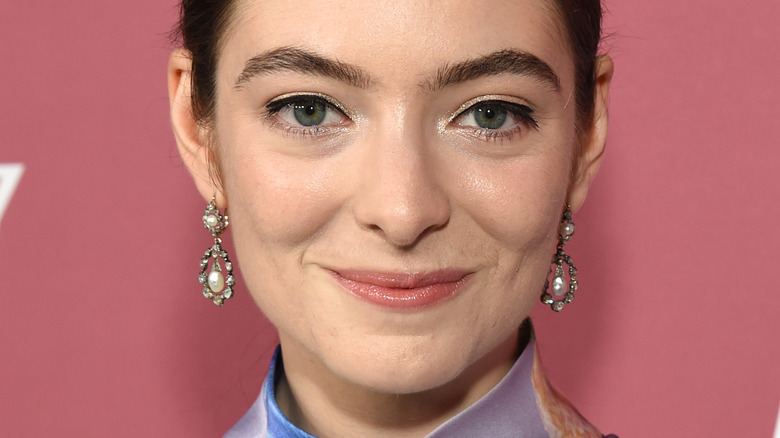 Michael Kovac/Getty Images
"Royals" singer Lorde, whose real name is Ella Yelich-O'Connor, first hit the airwaves in 2013, but the notoriously private singer-songwriter from New Zealand has faced some skepticism since starting her career in the music industry. Although one might expect the occasional bad review or underperforming song as a fact of life, it turns out that some of the criticism that Lorde has received has nothing to do with her music itself.
Believe it or not, in 2014, HuffPost and USA Today reported that some members of the public have expressed their concerns about the singer's age. On the other hand, publications like Deadspin have been sold on the idea that Lorde has been claiming to be some two decades younger than her actual age since she first rose to fame. Understandably, the online conspiracy theory has drawn the attention of the singer and her fans alike, with many searching for evidence to prove Lorde's age one way or another.
Where did the conspiracy theory originate?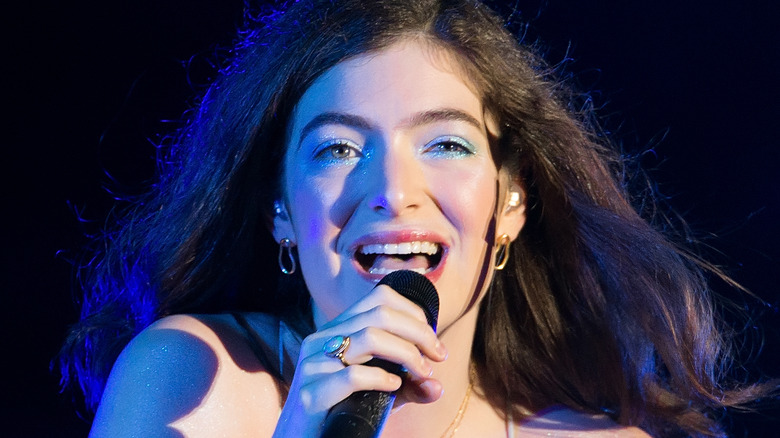 Christian Bertrand/Shutterstock
While it is difficult to pin down when the rumors first started flying that Lorde was not born in 1996, as is widely reported, outlets such as Deadspin have added fuel to the age-related fire. Allegedly, Lorde has been deemed to be too talented and too mature for her age. One possible origin point for the conspiracy theory is a spoof from the television series "South Park," where Lorde is revealed to be the 45-year-old Randy Marsh in disguise. 
In what was very obvious satire, it's very unlikely that "South Park's" writers intended for the joke to be taken seriously by its audience. But fascinatingly enough, not only were creators Matt Stone and Trey Parker in on the joke, but so was "Chandelier" singer Sia. The Grammy-nominee lent her vocals for the original song "Push (Feel Good on a Wednesday)" and told NME, "I figured [Lorde would] find it funny. I love her!" In response, Lorde tweeted that it was a "score!" (via NME).
On the flip, the New Zealand-native herself has also poked fun at the conspiracy theory. At a pre-Grammys party attended by Vanity Fair, the magazine quoted the singer as joking, "Hi, I'm Ella ... and I'm actually 45." While it's clear that Lorde has had a sense of humor about the situation, some seem to have been convinced that more proof of Lorde's age is necessary.
Lorde's birth certificate confirms her real date of birth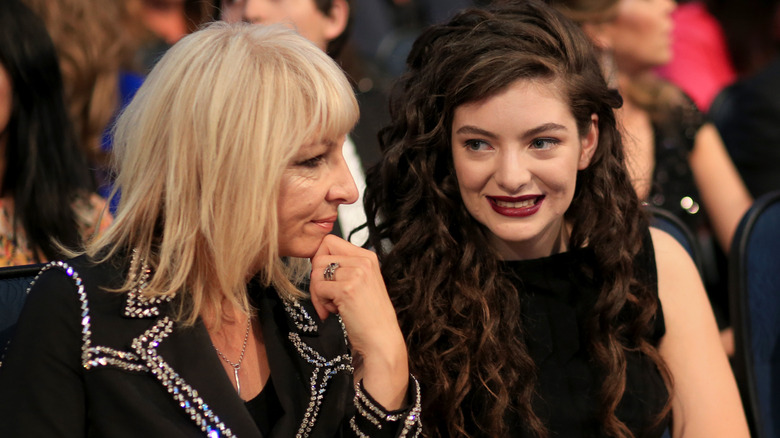 Christopher Polk/AMA2014/Getty Images for DCP
Seeking answers about Lorde's real age, the Hairpin decided to take matters into its own hands and request the information from the singer's birth country of New Zealand. The resulting data printout, given in plain text, appears to confirm Lorde's birth name as Ella Marija Lani Yelich-O'Connor and her date of birth as November 7, 1996.
In addition to this documentation, Lorde has marked her birthday publicly on multiple occasions. She has, for instance, brought up leaving her teenage years in a letter that she posted to fans on Facebook for her 20th birthday — interestingly nothing that "Sometime in the last year or so, part of me crossed over. For one thing, I made a very deliberate choice to withdraw for a little while from a public life." She has also gifted fans singles from her album "Solar Power" in celebration of her 25th birthday in 2021 (via ELLE Australia).
In short, it is safe to say that Lorde has not been carrying on an elaborate ruse. Instead, the supposed age hoax is just another internet rumor that seems to have spiraled out of hand, as internet rumors tend to do.