Nick Cannon Is Expanding His Family Once Again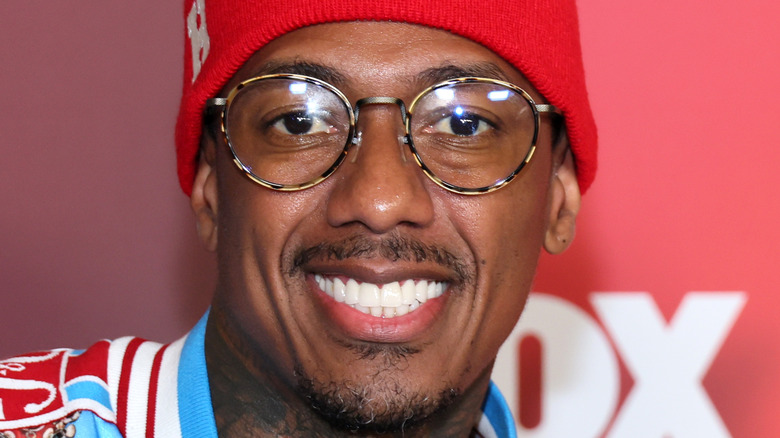 Dia Dipasupil/Getty Images
Nick Cannon has just shared an exciting announcement about his already large family. Cannon — who shares his oldest children Monroe and Moroccan with ex-wife Mariah Carey — is currently the father of eight children. Following his split from Carey, Cannon became involved in an on-again, off-again relationship with model Brittany Bell. In February 2017, the pair welcomed their first child together, Golden, bringing Cannon's baby total to three. Bell and Cannon had their second child together — and third for Cannon at the time — in December 2020. 
Things got even messier in January 2021, when Bell announced that she and the "Wild N' Out" frontman were expecting their second child. According to Us Weekly, news of Bell's pregnancy was made public while Cannon was dating Jessica White. White later explained to Jason Lee that she was "bullied for months" after she and Cannon went public with their relationship, but that she and Cannon had "unconditional love for each other."
In June 2021, Cannon made headlines again when he announced that he would be welcoming his second set of twins with DJ Abby De La Rosa. A week after that announcement, the media mogul revealed that model Alyssa Scott had given birth to his seventh child, Zen, who later died from brain cancer at 5 months old. In July, Cannon announced the birth of his eighth child with Bre Tiesi. Now, Cannon has shared even more news — which may or may not be surprising to some.
Nick Cannon is expecting his 10th child
Nick Cannon is seemingly showing no signs of slowing down when it comes to sowing his famous oats. On August 24, the former talk show host announced that he was expecting his 10th child with partner Brittany Bell (this number takes into account Abby De La Rosa will give birth in October, although she hasn't confirmed Cannon is the dad). "Time Stopped and This Happened," Cannon wrote alongside a video of the two on Instagram. The pair can be seen enjoying a maternity photoshoot, complete with outfit changes. 
Immediately following Cannon's announcement, fans took to social media to congratulate (and poke fun at) the soon-to-be dad of 10. "I know that BIBLE said be fruitful and Multiply but DAMN," one fan commented. While another wrote, "One thing about nick he go take paternity pictures lol."
Cannon has previously provided an explanation for his abundance of children and admitted that the decision to have more babies has always been intentional. "I've learned so much just from my children and it's so amazing," he told "The Breakfast Club." He added, "And I really just love being around my kids and just that youthful energy. Like you get to relive every time." Cannon went on to further justify his decision to have children with multiple women; he simply suggested that it was because he didn't subscribe to the "Eurocentric concept" of monogamy.