The Truth About Nicole Scherzinger's Relationship With Lewis Hamilton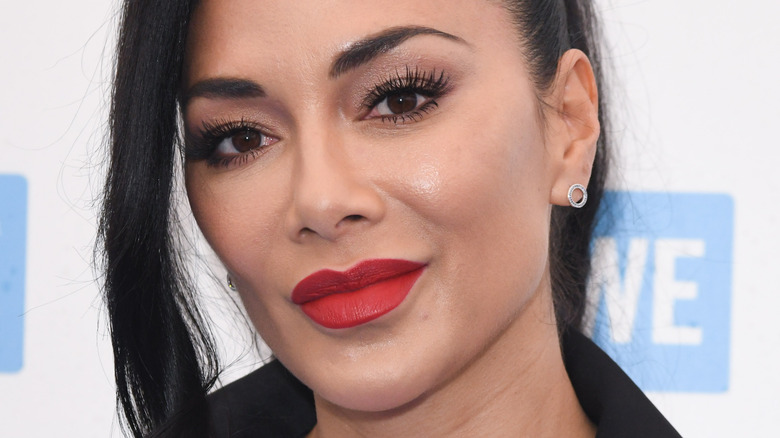 Featureflash Photo Agency/Shutterstock
Since rising to fame as the lead singer of the Pussycat Dolls and a regular face on television, Nicole Scherzinger has made her fair share of headlines regarding her love life.
Currently, the "Don't Hold Your Breath" hitmaker appears very happy with her boyfriend, former rugby player Thom Evans. As previously reported by Us Weekly, the pair made their red carpet debut in January 2020 at the Golden Globes. The outlet noted that they first laid eyes on each other the previous year when Evans participated on the celebrity edition of "The X Factor." Since then, their relationship appears to be going strong. "I couldn't be happier right now," Scherzinger explained to Extra in 2020 about her romance with Evans. The following year, Evans told The Sun that the "Masked Singer" panelist is "so easy and fun to be around. I've hit the jackpot." He continued, "People always say, 'When you know, you know' and I can honestly say I'd never really had that moment. But within the first couple of days with Nicole it was just awesome and it has been awesome ever since."
Yet, while Scherzinger and Evans are happily in love, it appears her prior relationship with Formula One driver Lewis Hamilton had its complications.
Nicole Scherzinger wasn't Lewis Hamilton's main priority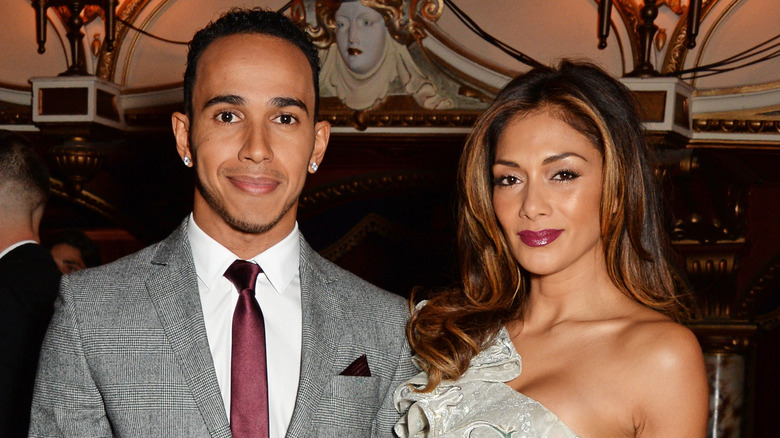 David M. Benett/Getty Images
Nicole Scherzinger first met Lewis Hamilton back in 2007 at the MTV Europe Music Awards when she was a member of the Pussycat Dolls, according to Metro. Shortly after, they began dating and became one of pop culture's most talked about couples. Even though the public might have been rooting for them to last, their relationship was constantly on and off.
As noted by The Sun, they had split in 2010, 2011, and 2013 before officially calling it quits in 2015. "I'm devastated that it didn't work out. It was the hardest decision we had to make, but we made it together," the "Don't Cha" hitmaker told the British newspaper, adding, "I love Lewis and I know he loves me. We wish nothing but happiness and the very best for one another. I'm trying to stay strong in my faith right now." In his own interview with The Sun the following year, Hamilton revealed that his relationship with Scherzinger was never his main priority. "My cars are my babies. I used to say, when I had a girlfriend, 'I'm taking one of the girls out, so you can come if you want, but you come second when it comes to the cars,'" he explained.
With that being said, Scherzinger gave People (via Express) more insight into the split. "Sometimes people stay in relationships because they get complacent, because it's comfortable for them, because they don't want to be alone," she said.
Nicole Scherzinger and Lewis Hamilton are not on speaking terms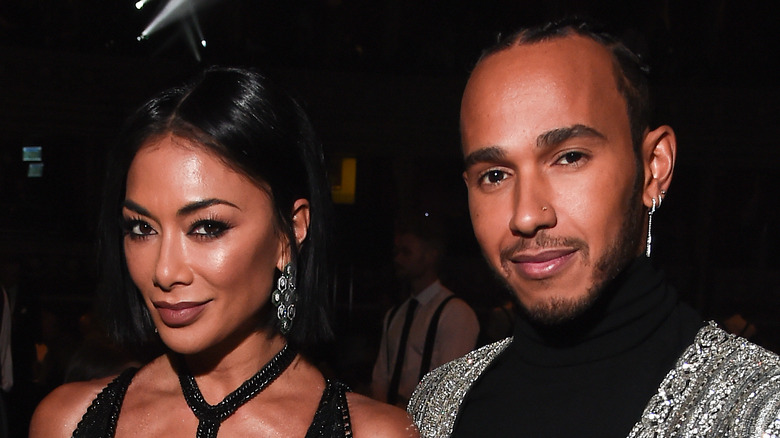 Eamonn Mccormack/bfc/Getty Images
During a 2016 televised interview on "The Jonathan Ross Show" in the U.K., Nicole Scherzinger informed viewers that there is no animosity between herself and Lewis Hamilton. However, that does not mean they are on speaking terms.
"I don't see anything negative; I think it's quite natural when people separate and go their own ways," the "Right There" hitmaker explained (via Us Weekly). "You just have to be an adult about it and just always wish the other person happiness, success and love — like, sincerely — and I do." Scherzinger stated her ex is the "best driver since Ayrton Senna" and wished him "happiness and success."
In 2017, Hamilton unexpectedly reminisced over his relationship with Scherzinger in a video shared to social media. While the Pussycat Dolls' ballad "Stickwitu" played in the background, Hamilton filmed himself smirking. Over the clip, Hamilton wrote, "Nicole used to sing this to me, such a beautiful song. Good times." As noted by Sportskeeda, the video was taken on the day of the Bahrain Grand Prix. Scherzinger did not respond to the clip.