Spencer Pratt Reveals What Would Finally End His Feud With Hills Creator Adam DiVello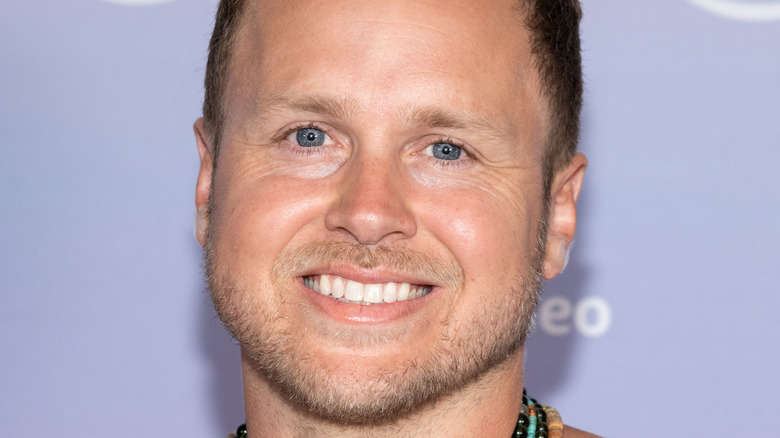 Amanda Edwards/Getty Images
Spencer Pratt just revealed what would make him end his beef with "Selling Sunset" producer Adam DiVello. In recent months, Pratt has been speaking against DiVello and revealing his questionable behavior when he was executive producer on "The Hills." In February, the reality star shared on TikTok that DiVello had asked his wife, Heidi Montag, to fake a pregnancy scare on the show. "I think it's shady some old men asked young girl to fake this. Adam divello the producer is as creepy as creepy gets," he wrote.
In June, Pratt made even graver accusations against DiVello, claiming that the producer assaulted Montag in the past. On the "Call Her Daddy" podcast, he divulged that DiVello made inappropriate comments about Montag's body and "put his hand" on her during a shoot, "like [an] ass cheek grab." Christine Quinn won't be returning to "Selling Sunset" for similar reasons, revealing she had experienced verbal abuse from DiVello. "There's been complaints filed against him," she said in a May "Call Her Daddy" episode. "He actually told me to go fall on the stairs and kill myself at one point."
These are very serious accusations, but apparently, Pratt is willing to forgive DiVello under one condition.
Spencer wants Adam DiVello to cast Heidi on Selling Sunset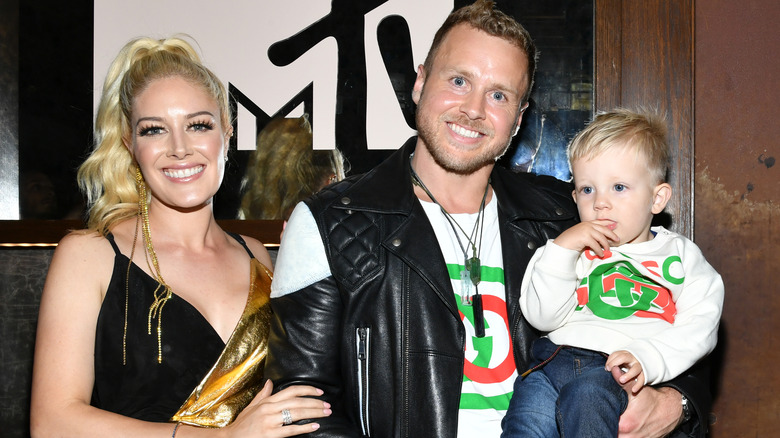 Amy Sussman/Getty Images
While Spencer Pratt admittedly has ill feelings towards producer Adam DiVello, he said that perhaps the only way they can be on good terms again is if his wife Heidi Montag gets cast in "Selling Sunset." This comes despite the public claims both he and Christine Quinn have made against the producer.
On Heather McDonald's "Juicy Scoop" podcast, he said he reached out to DiVello and suggested that Montag join the show since they're looking for "a new villain" character. He has yet to hear back from DiVello's camp, but he noted that it would be a great way to bury the hatchet, saying, "I think it would you show how bridges that have been burned can be rebuilt." McDonald responded, "With dollars?" to which Pratt replied, "It's Hollywood." He added, "Heidi could benefit greatly from being on a Netflix series. So yes, I mean, I think it's going to happen."
It's ironic that Pratt wants his wife to work with someone he claims to have assaulted her in the past, but urging that Montag join the cast may be what their family needs. After all, Montag only began exploring real estate because she didn't want to rely solely on TV projects. "We need a different income," she admitted on "The Perez Hilton Podcast" in May. "I don't want to be waiting on TV money. We've spent way too much of our money."