The Truth About RHOBH Star Diana Jenkins' Ex-Husband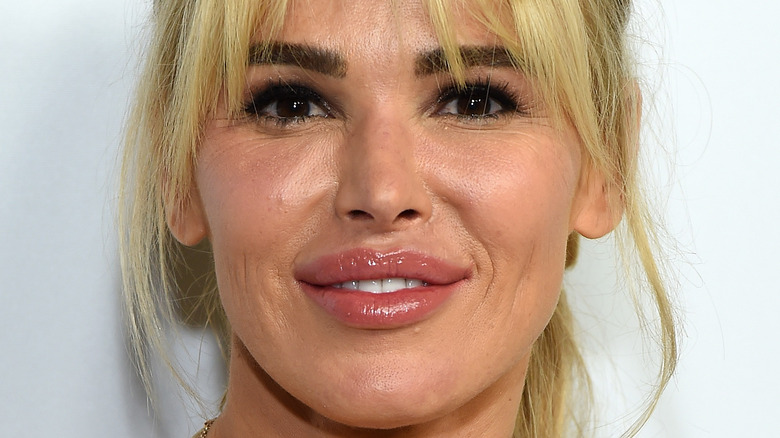 Michael Kovac/Getty Images
If you've been watching "Real Housewives of Beverly Hills" this season, you're already familiar with Diana Jenkins. If not, let us fill you in. Jenkins joined the cast in Season 12 and came out swinging with a great opener: "The only thing better than having it all is having even more." The controversial star didn't waste any time proving she deserved to be on "RHOBH" by flaunting her expensive wardrobe, annoying Erika Jayne, and sporadically donating thousands of dollars to charity.
Jayne — who is currently eyebrows-deep in legal and monetary woes — might be jealous of Jenkins' wealth, but they have a lot in common. Like Jayne, she doesn't come from money. Jenkins was born in Bosnia and emigrated to London as a refugee in her 20s, per Vulture. She spent the next few years working minimum wage jobs to learn English and pay the tuition for night school. A far cry from the Jenkins we know and love today, who claims she can't be bothered to shop in stores — she just has her stylist pull looks.
You're probably wondering how Jenkins went from minimum wage worker to Real Housewife. To answer that question, look no further than her enigmatic and supremely wealthy ex-husband, Roger Jenkins.
Roger Jenkins was in serious trouble
Roger Jenkins earned a reputation as the U.K.'s highest-paid banker and its most skilled. He was widely credited with being the mastermind behind saving England from a credit crisis back in the early 2000s, thanks to obtaining large loans from Qatar.
Years later, however, the nature of those deals was called into question. Roger was accused of misleading the public and paying off Qatari investors with odd side deals, per Reuters. That's where Diana Jenkins comes in. According to The New York Times, Roger became close with Sheik Hamad (who would eventually loan the money) thanks to Diana, who introduced them while on vacation in Italy. Roger credits Diana with making the billion-dollar deal with Barclays happen because of her connection to Hamad and understanding of Middle Eastern culture. "She is my consigliere and counselor," Roger told the outlet. "And she knows a lot of people."
A few years after securing the loans (and splitting with Diana), Roger and three colleagues were investigated for financial wrongdoing. Roger was forced to put his once lucrative career on hold for an investigation that lasted eight years. However, the trial was much shorter, and Roger was acquitted in 2020 after just five hours, per Reuters. "I have the ability to compartmentalize sometimes, but it's hard," he said after acquittal, adding that he was eager to get back to work. "I am looking forward to being active after a very fallow 10 years," he said.
Diana and Roger Jenkins split amicably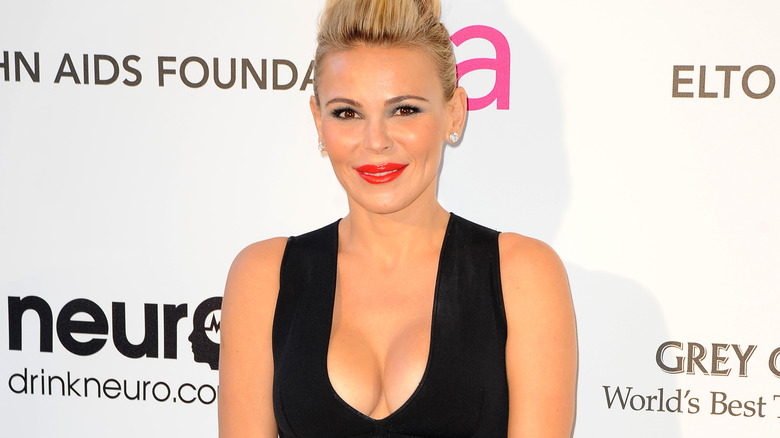 Kathy Hutchins/Shutterstock
When Diana Jenkins met her future husband, Roger Jenkins, she didn't have a penny to her name. She was a refugee working a series of odd jobs in London to help her learn English. Still, she charmed the wealthy banker after a chance meeting at the gym, per Vulture. They were married in 1999 and divorced by 2009.
For most of their marriage, Scottish-born Roger was ranked as the highest-paid banker in London, reportedly pulling in upwards of $30 million a year. That might sound like the makings of a messy divorce, but things went down very amicably between Roger and Diana when they decided to go their separate ways. In the end, Roger gave Diana roughly half his more than $300 million fortune, making her one of the richest people in England, per Daily Mail. "I love Diana and have such admiration for her as a mother, businesswoman, and someone who was brilliant as a wife," Roger reportedly said at the time. "We have moved on and are supremely happy with the arrangements we have in our lives. Diana will always be a very happy part of my life."
In addition to splitting the money, Diana and Roger agreed to split most of their properties, including a massive Malibu estate and a Bosnian holiday home. "He is and always will be my best friend," Diana said. "He is the father of my children, and I will always love him."