The Major Part Tina Knowles Played In Destiny Child's Success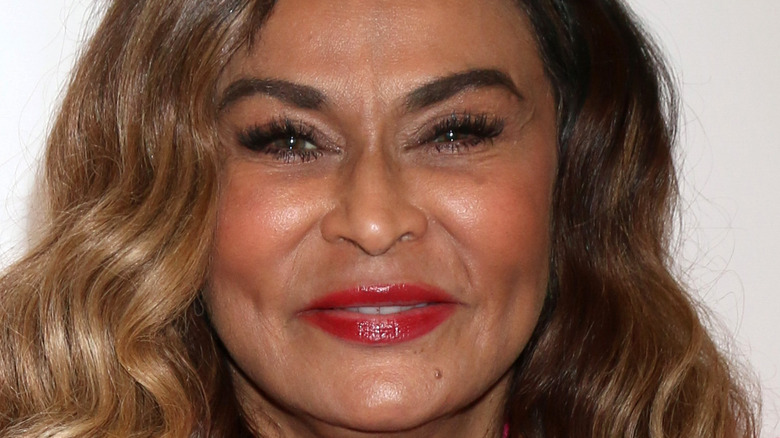 Kathy Hutchins/Shutterstock
Girl group Destiny Child's became one of the most popular musical acts around back in the '90s and early '00s. Band members Beyoncé Knowles, Kelly Rowland, and Michelle Williams rose to fame with hits like "Bootylicious," "Survivor," "Independent Women," and more. In an archival CBS News interview, Beyoncé's mother, Tina Knowles, discussed her daughter's success with the group and eventual superstardom as a solo artist. The Knowles family had faith in Beyoncé's potential as a musician, so much so that Tina's ex-husband, Matthew Knowles, ended up quitting his job in order to help manage the group. The family moved into a smaller home and sold their cars to support the performer's dream.
"People thought we were nuts a lot more than we did," Tina said. "They really thought we were crazy." Furthermore, Tina opened up about her contributions to Destiny's Child during a 2022 "Jalen Rose Renaissance Man" podcast episode."When I started with Destiny's Child, I just feel like God gave me so many tools in my tool box that I was able to go back and pull out and use for them." One of these tools that Tina possessed provided a vital element of Destiny's Child's image.
Tina Knowles designed the outfits of Destiny's Child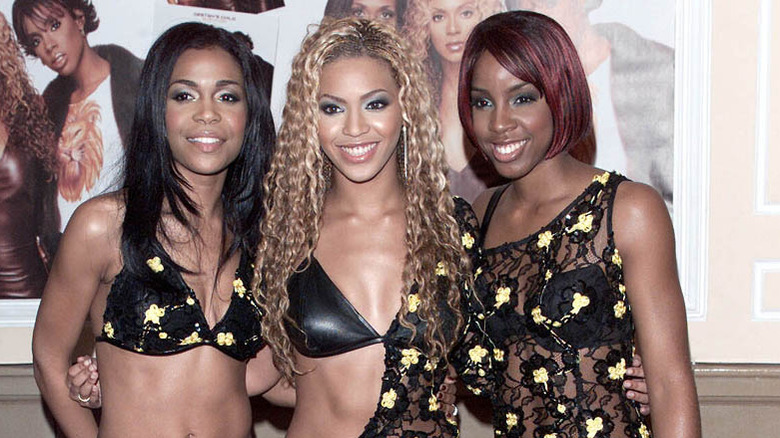 Dave Hogan/Getty Images
Tina Knowles brought her fashion expertise to the table for Destiny's Child. Her daughter, Beyoncé Knowles, along with band mates Kelly Rowland and Michelle Williams, donned chic getups as they took the music world by storm. As noted by Vogue in 2021, Tina was the costume designer of Destiny's Child. The outfits worn by the three members of the group were frequently looks that Tina handmade herself.
In 2017, Tina reflected on creating a few of the girls' most memorable clothing items during an Essence interview. These ensembles included matching all purple looks and leather studded attire that Beyoncé, Rowland and Williams wore at music industry events. Of the leather outfits, Tina recalled, "These were all hand-stoned, and this was really cool because I wanted to create something artistic and cool with leather," before adding, "[The girls] were young and they wanted to be different and they were confident enough to be different, no matter what people had to say." The talented trio's distinct style is well-loved and iconic, but Tina initially had to deal with unfair treatment while dressing Beyoncé, Rowland and Williams.
Tina Knowles and Destiny's Child triumphed in the face of discrimination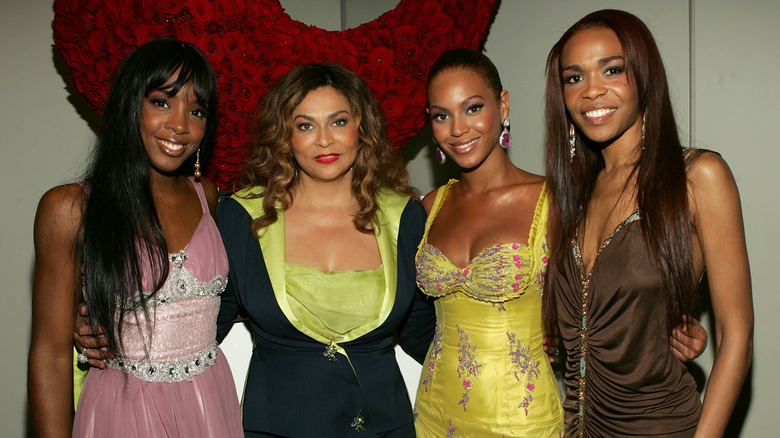 Frank Micelotta/Getty Images
Tina Knowles made important contributions as the costume designer of Destiny's Child, but the creator was met with initial prejudice as she styled the group. During her 2016 CFDA Fashion Icon award acceptance speech, per Vogue, Beyoncé Knowles explained the early struggle of finding designers who would dress the original Destiny's Child members. "Starting out in Destiny's Child, high-end labels didn't really want to dress four Black country curvy girls, and we couldn't afford designer dresses and couture," Beyoncé said. "My mother was rejected from every showroom in New York."
In addition, Tina has discussed how she faced backlash for the clothes she chose for Destiny's Child. This occurred when a record label met with Tina's then-husband, Matthew Knowles, and criticized Tina's designs, which drew inspiration from Black culture. " ... [The label] told [Matthew] that basically I was the problem and I was going to be the reason why the girls would be limited in their crossover appeal," Tina said during a 2020 Washington Post interview. "Because they were just a little too flashy, a little too Motown, but what they really meant was that they were a little too Black." Tina continued to dress the group in her signature style, however, and this perseverance worked out in their favor. " ... People started loving the outfits and waiting to see what [Destiny's Child] had on," Tina said.