Pete Davidson's Reported Outlook After Kim Kardashian Split Isn't What Some Might Expect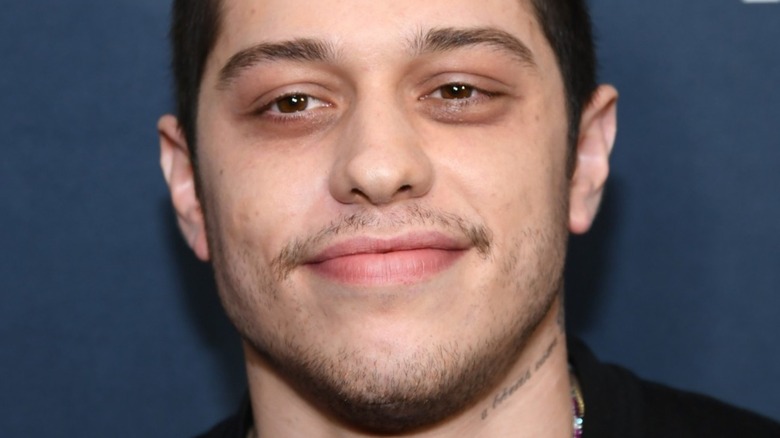 Dimitrios Kambouris/Getty Images
The romance between Pete Davidson and Kim Kardashian was certainly short-lived. In spite of the split, Davidson appears to be moving on in his own way.
The comedian and the SKIMS founder first met on "Saturday Night Live" in November 2021 and appeared to quickly fall for each other. However, fans of the couple were surprised (well, depending on you asked) when the two broke up in August only nine months later. Per Page Six, it was rumored that the two simply couldn't keep up with their romance due to hectic work schedules. However, it was also reported that the two were in different places in life. After all, Davidson is a young star with no kids who has more free time on his hands, while Kardashian is a mom of four balancing business and focusing on co-parenting with ex Kanye West.
With Davidson's own history of high-profile relationships, some might think that he would be ready to jump right back into the dating pool. However, it appears that he has an interesting perspective on romance right now.
Pete Davidson is reportedly focusing on himself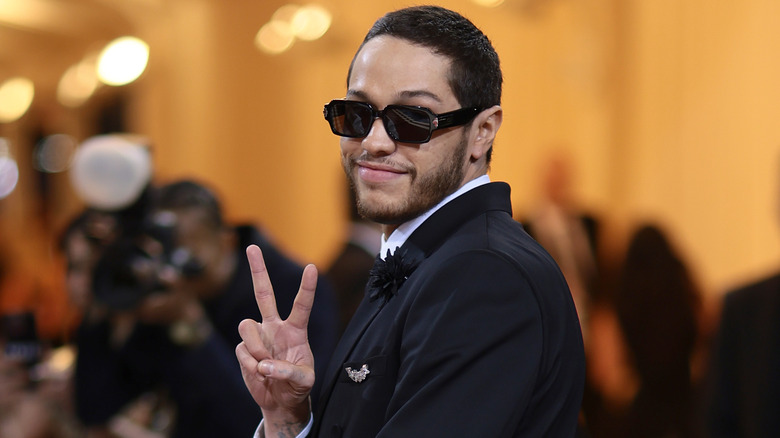 Dimitrios Kambouris/Getty Images
Instead of diving into another relationship, Pete Davidson is reportedly taking a step back from dating altogether. According to a source for Us Weekly, the comedian is focusing on his own happiness and career growth, particularly after walking away from "SNL." He is still hopeful for marriage and a family of his own one day, but, for now, that dream is being set to the side.
Specifically, Davidson has been stepping more into acting with "Bodies Bodies Bodies" and his upcoming movie "Wizards!" which was recently shot in Australia. Per the source at Us Weekly, he reportedly plans to focus on even more roles and also wants to continue standup comedy. "He has a hugely ambitious streak," the source shared. "He...is excited about the future." This is a distinct pivot from his past, as he reportedly started dating Ariana Grande the same month he split from Cazzie David — and there weren't long gaps between his other relationships, either.
Davidson's relationship with Kardashian may be done for good, but it's clear that the same won't be said for his career. It will be interesting to see what he does next.