Cardi B Unleashes On Shady Fan Rumor About Her Husband Offset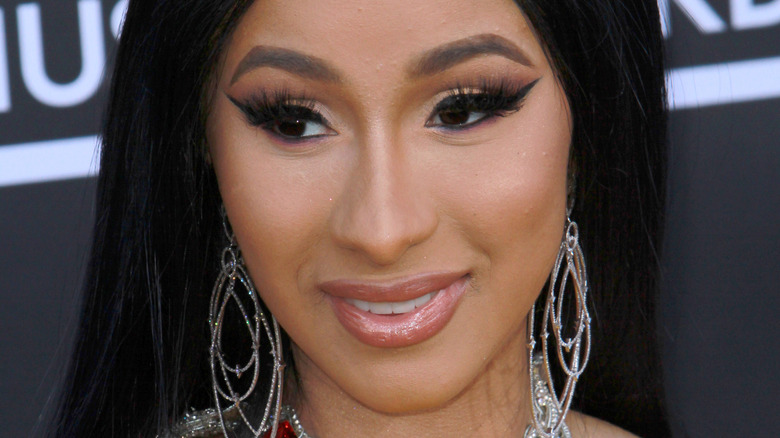 Kathy Hutchins/Shutterstock
Hollywood stars are no strangers to cyberbullying and vicious attacks from internet trolls. But, while some would rather ignore negative comments, others simply don't care enough to respond. There are, however, a few stars who simply will not let snide comments slide; Cardi B is one of those with whom you should not to mess. In 2019, the "Motorsport" rapper made headlines after pulling up in New York to confront an internet troll. "I'm not about trolling, I pull the f*** up," Cardi said in a video showing the interaction.
In 2020, the rapper was back at it, this time, defending her daughter Kulture against a troll who went for the little one's looks. "My daughter is very much the cutest b***h so sit down with your overgrown gums," Cardi responded (via Paper). "Thats a fake tweet. Dumb b***h play with your mother or in traffic don't play with mines." And now, after all of that success and fame, Cardi is once again proving that she won't stand by as rumors swirl.
Cardi B is not here for rumors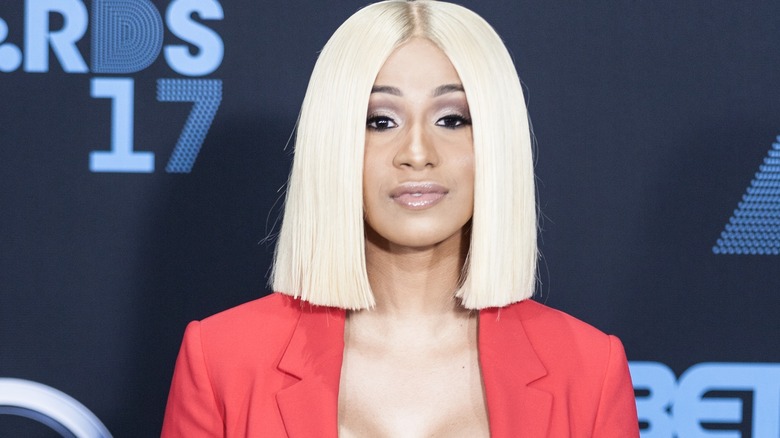 Arturo Holmes/Shutterstock
If there is one thing Cardi B will do, it is defend herself — and her man. On August 24, the rapper got into an online scuffle with a Twitter user who accused her husband Offset of cheating on her with Saweetie, Quavo's ex-girlfriend. In her response, Cardi accused the user of lying and making up things without any proof. "No blog ever spoke on this all of a sudden you come out of jail 5 days ago and you made up for lied in 2 hours wit NO RECEIPTS!," the rapper added. But it did not end there.
In another tweet, the troll also brought up Offset's criminal record, which includes a drug offense and weapon possession charges, per Billboard. Cardi, yet again replied, defending her man, whom she described as a hustler. "You bringing my n—- up trying to get me mad ...LETS NOT TALK ABOUT HUSBANDS NOW," she added.
The Twitter back and forth comes in the wake of Offset's feud with his record label, Quality Control. And even though Cardi largely avoids speaking about her man's business, the "Be Careful" rapper could not help herself this time. "Offset bought himself out his Qc deal after they didn't want to renegotiate his contract," she wrote (via Vibe). "I'm tired of people trying to make offset look like the bad guy .....ENOUGH IS ENOUGH!."