Kristin Cavallari's Controversial Stance On Vaccinating Her Kids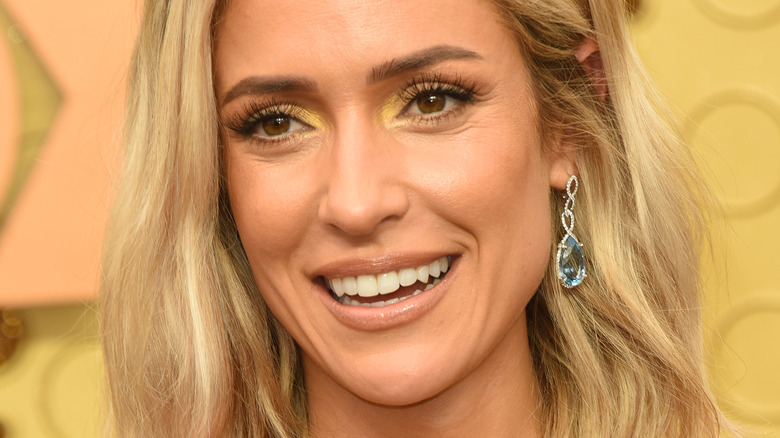 Kathy Hutchins/Shutterstock
COVID-19 led to an explosion of anti-vaccine ideology. However, anti-vaxxers have always been part of the population. For as long as mankind has used vaccines to eradicate deadly diseases, people have opposed their existence, questioned their efficacy, and just caused a whole 'lotta hoopla over them. What's more interesting, though, is the growing number of celebrities who are openly anti-vaccine. From Kat Von D to Offset to Evangeline Lily, it seems anti-vaxx celebs love nothing more than to share that they are anti-vaxx, with no concern over the possible public fallout. 
Take, for example, Kristin Cavallari, a reality star who got her start on MTV's "Laguna Beach," then moved on to "The Hills." Since 2014, the mom-of-three has been particularly candid about her ideas surrounding vaccines and her decision not to vaccinate her children. Cavallari's stance, of course, has sparked a ton of backlash, and even bled over into her ex-husband, but the reality star has always stood firm in her beliefs, which depending on who you ask, may be the problem.
Kristin Cavallari thinks there's a link between vaccines and autism
Kathy Hutchins/Shutterstock
Kristin Cavallari first shared she didn't plan to vaccinate her children during an appearance on Fox Business. At the time, the pregnant reality star already had one child with then-husband NFL star Jay Cutler. When host Lisa Kennedy asked Cavallari what she thought about vaccines, she replied, "We didn't vaccinate." And when the host pushed back, Cavallari doubled down. "You know what, I've read too many books about autism and those studies... " As she trailed off, the host urged her read the reports that dispute the link between autism and vaccines. However, she then shared an anecdote to support her claim, claiming a homestead group that'd never vaccinated their kids hadn't ever had a case of autism. 
After her comments set social media ablaze, Cavallari appeared on "Fox & Friends" to clarify her position, first sharing that she never intended to make the bombshell admission. "Listen, to each their own. I understand both sides of it. I've ready too many books about autism and there's some scary statistics out there. It's our personal choice, and, you know, if you're really concerned about your kid get them vaccinated." Later, on "Watch What Happens Live," she shared similar sentiments. "There are very scary statistics out there regarding what is in vaccines and what they cause — asthma, allergies, ear infections, all kinds of things. And we feel like we're making the best decision for our kids."
Jay Cutler loses Uber Eats endorsement over COVID views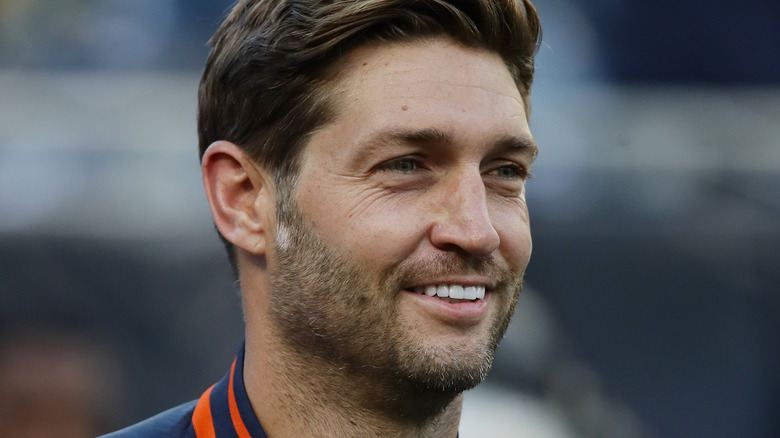 Jonathan Daniel/Getty Images
Despite Kristin Cavallari's adamant stance against vaccines, the reality star has been noticeably silent since COVID-19 popped up. Her ex-husband, Jay Cutler, however, has definitely picked up the slack. In August 2021, the athlete publicly spoke out against mask mandates in schools. It all started when Cutler posted a series of tweets supporting parents who shared similar views. At the time, Cutler had a deal with Uber Eats to appear in their commercial. However, his social media posts led to the end of the partner ship. "We are proud of all the work Uber has done over the last year to help get as many people vaccinated as possible," an Uber Eats spokesperson shared with the New York Post. "As such, we prefer to partner with those who support that work."
Later, Cutler addressed the severed partnership via Twitter, writing, "Lost a commercial with Uber eats partnering with the NFL. Was going to film in LA, 'views aren't aligned.' Guess they don't like future School board members. Frees up my weekend." Later that same month, the NFL star appeared on Pat McAffee's Sirius XM radio show and shared that he had no plans to vaccinate himself or his children against COVID and that he did not wear a mask unless it was necessary (via Mediate). 
Despite Cutler and Cavallari's shared vaccine views, however, the former twosome remains involved in an ongoing, messy divorce.