Who Is Jenna Bush Hager's Husband, Henry Chase Hager?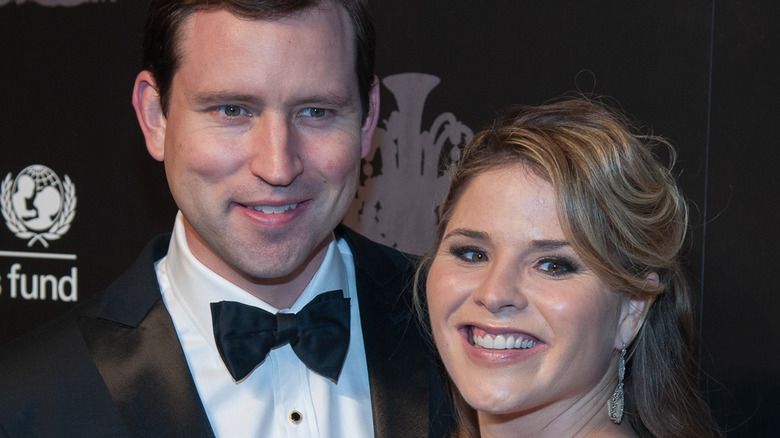 Debby Wong/Shutterstock
Jenna Bush Hager, one of the twin daughters of former President of the United States George W. Bush and wife Laura Bush, has become known as a television news personality on NBC's "Today." On "Today," Jenna occasionally discusses her family life, including her husband, Henry Chase Hager, and their three children: Mila, Poppy, and Hal (via People).
Although Jenna has been in the spotlight since an early age as one of the "first daughters" of the U.S. during her father's presidency, less of a media focus has been placed on her husband and children — though her daughters once interrupted a "Today's Talk" segment of "Today" while they were watching their mom from the studio audience.
But tot antics aside, Jenna and Henry tied the knot in 2008 with a celebration that was reported on by The New York Times. Since then, however, Henry has kept his own life and career surprisingly private and separate from Jenna's.
Henry Chase Hager works in finance and has a political background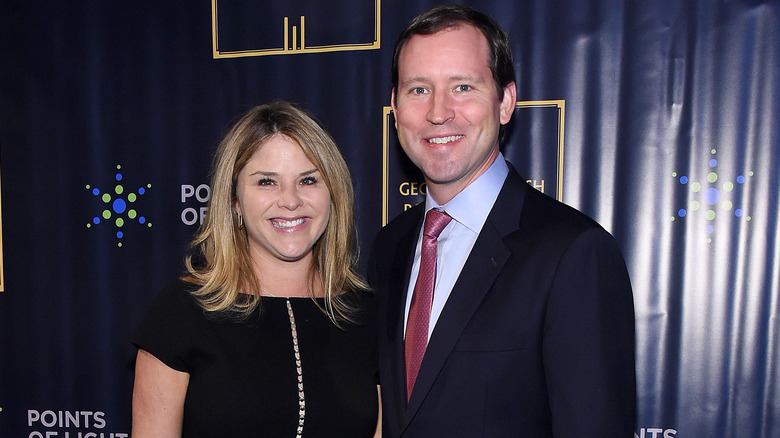 Jamie McCarthy/Getty Images
Over the years, Henry Chase Hager has built quite a reputable resumé in the finance field. He's worked for the private equity firm Waterous Energy Fund as its managing director, according to a report from Closer Weekly, and the magazine reported that he previously worked for Kohlberg Kravis Roberts, another private equity firm. The website of the George W. Bush Presidential Center also named Henry as a member of its board of directors, showing that he additionally is connected to his in-laws' political dynasty.
At the time that he met wife Jenna, Closer Weekly notes, Henry was working on George W. Bush's 2004 re-election campaign. His family members are no strangers to politics, either. Henry's father, John H. Hager, was a tobacco executive who served as Virginia's lieutenant governor, as well as serving as the chairman of the Republican Party of Virginia, according to his obituary in the Richmond Times-Dispatch. In his father's obituary, it is also noted that Henry Chase Hager's mother is Margaret "Maggie" Hager, whose maiden name was Chase, and that Henry Chase Hager has one brother, Jack.
The couple was encouraged to elope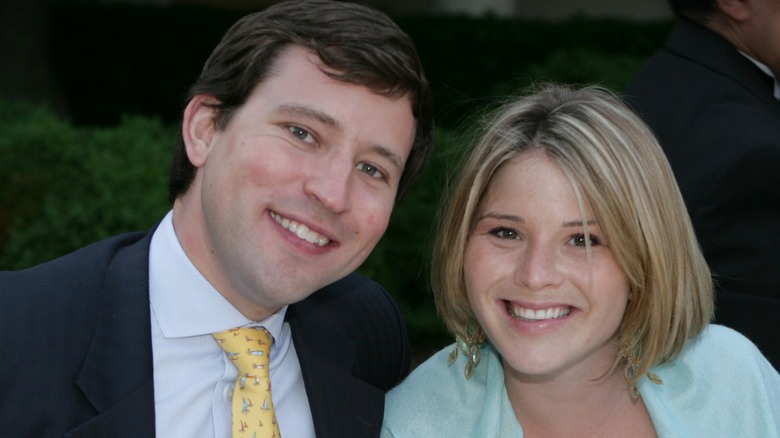 Handout/Kimberlee Hewitt/White House via Getty Images
Jenna Bush Hager revealed on an episode of "Today" that her father, George W. Bush, suggested that she and Henry Chase Hager elope to save them the hassle of planning a wedding. Why? "Because it was a pain," she simply revealed what her father thought.
Ultimately, however, Jenna and Henry chose not to elope. The couple got married on May 10, 2008, at the Bush family's ranch in Crawford, Texas, as Jenna recalled on her anniversary during an earlier episode of "Today." Jenna's comments during the segment suggest that her father wasn't too disappointed that the couple chose not to take his advice — stating that on her big day, "My dad picked me up ... in his pickup truck, and he said, 'You look beautiful, baby,' and then we both just wept."
Furthermore, Jenna recalled "seeing Henry clearly, standing there at this cross that my dad had helped build for us." People adds that the cross was intended by the former president to remain as a landmark on the property following the wedding. Another sentimental wedding ornamentation included the flowers, which Jenna opened up about to Hello!. "When [sister Barbara and I] were 7 years old, we met an incredible [White House worker] named Nancy who took us down to the flower shop, where all the flower arrangements are made," Jenna said. "Years later, Nancy did the flowers for my wedding. So I think that really speaks to this incredible relationship that we made with the people who worked there."