The Claim About His Spending Habits Johnny Depp Called Insulting
Denis Makarenko/Shutterstock
Johnny Depp is undoubtedly one of the highest-paid actors in the world — or at least used to be. According to Celebrity Net Worth, the "Pirates of the Caribbean" actor has a net worth of a whopping $150 million and demands $20 million per film upfront, along with a 20% stake of the backend revenue.
However, during his libel lawsuit against The Sun newspaper, it was revealed that Depp had lost an estimated $650 million in movie earnings due to mismanagement by The Management Group (TMG), owned by his former business manager, Joel Mandel, and his brother, Robert Mandel. Per Variety, Depp admitted to having his finances in a "disastrous state," with him eventually finding out that he owed the IRS millions in back taxes.
The actor sued TMG upon discovering that he lost hundreds of millions because of them, but the company countersued, alleging that Depp had dug his own grave and bled money due to excessive spending. At one point, they even claimed that Depp spends roughly $30,000 on wine, but the star found that assertion insulting, and not for the reasons you think.
Johnny Depp admitted to spending over $30,000 on wine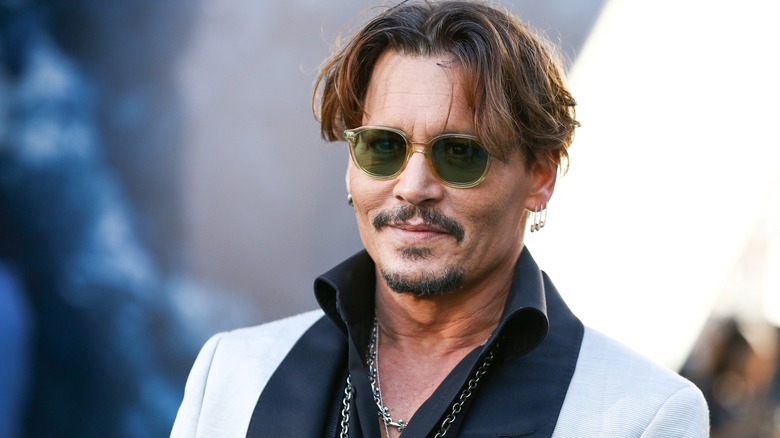 Rich Fury/Getty Images
In an interview with Rolling Stone, Johnny Depp said that many of The Management Group's claims about his spending habits were ridiculous, and some of their numbers were off. For instance, they insisted that Depp coughs up over $30,000 on wine monthly, but the actor confessed that it's way more than that.
"It's insulting to say that I spent $30,000 on wine," he divulged. "Because it was far more." He didn't share the approximate amount he spends on vino, but elsewhere in the interview, he said that "wine is not an investment if you drink it as soon as you buy it."
In their countersuit against Depp, TMG revealed that the actor paid over $3 million on a "specially made cannon" to blast the ashes of actor Hunter Thompson over Aspen, Colorado, per Vulture. Interestingly, Depp said he had paid way more, with the whole affair costing him $5 million. "By the way, it was not $3 million to shoot Hunter into the ****ing sky," he told Rolling Stone. "It was $5 million."
More on Johnny Depp's alleged frivolous spending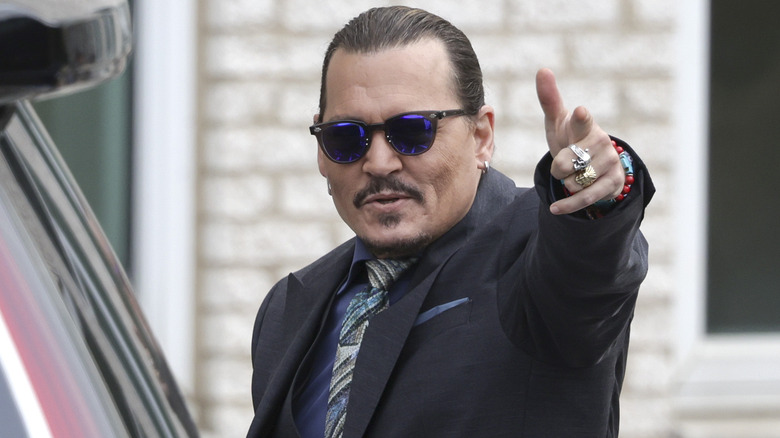 Kevin Dietsch/Getty Images
With Johnny Depp's admission to these expenditures, there may be some truth to The Management Group's claim that his spending habits are out of the ordinary — even by celebrity standards. In the company's countersuit, they said that the actor spends no less than a staggering $2 million a month. "Depp lived an ultra-extravagant lifestyle that often knowingly cost Depp in excess of $2 million per month to maintain," their attorney Michael Kump wrote in the cross-complaint (via The Hollywood Reporter). "Depp alone is fully responsible for any financial turmoil he finds himself in today."
Apparently, Depp had been spending his earnings on over-the-top things. He allegedly spent over $75 million to acquire multiple properties, $18 million on a 150-foot luxury yacht and millions more on luxury vehicles, collectible guitars, jewelry, and art, including work from esteemed artists like Warhol and Basquiat, per Vanity Fair. He also doesn't skimp on expenses for the people close to him. He apparently pays $150,000 a month for the security of his children and $300,000 a month to his staff composed of 40 people.
In Depp's defense, though, he has the freedom to spend his hard-earned money on things he deems worthy. "It's my money. If I want to buy 15,000 cotton balls a day, it's my thing," he told The Wall Street Journal. He also argued that if his spending has really gone out of hand, his management should have dropped him years ago. "I've worked very, very hard for a lot of years and trusted a lot of people, some who've clearly let me down."