The Technique Jada Pinkett Smith Uses To Deal With Rumors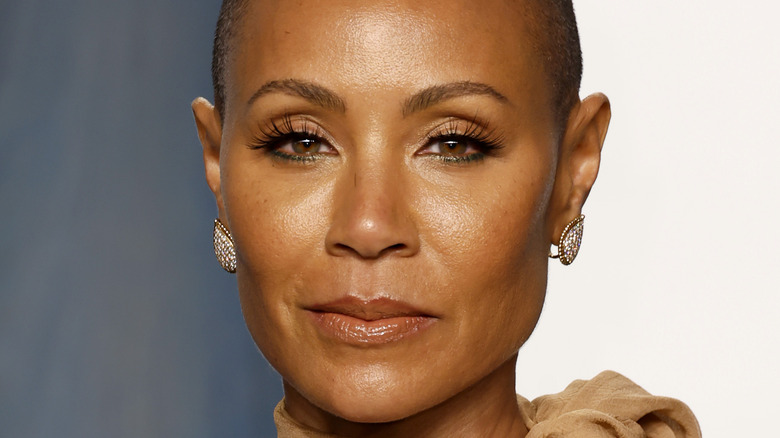 Frazer Harrison/Getty Images
If there's one thing Will and Jada Pinkett Smith are used to, it's being in the spotlight. After years of making headlines, especially following Will Smith's infamous Oscars slap, Jada has opened up about how she deals with the notoriety — and when it comes to her marriage, there is plenty of it. 
Whether it's speculation about her and Will's relationship, their kids, or their home life, Will and Jada have found that no matter what they do, it will make the news. But just because they have been in the public eye for over 20 years doesn't make the rumors or speculation any easier. Opening up on "Red Table Talk," the Facebook Live show that Jada hosts alongside her daughter, Willow Smith, and her mother, Adrienne Banfield-Jones, Jada explained that despite having all eyes on her and their family, it can be incredibly lonely on the other side. "What my lifestyle has been, it can make you feel like you're alone, that it's only you," she said.
And now following the Oscars slap, it's possible the Smith family is feeling more alone than ever, as many are hesitant to stand by Will's side. But as the family works through their post-slap situation, the way Jada works through the rumors (and finds peace) has come to light — as articles begin to dissect every inch of their family post-Oscars.
Jada Pinkett Smith focuses on what she can control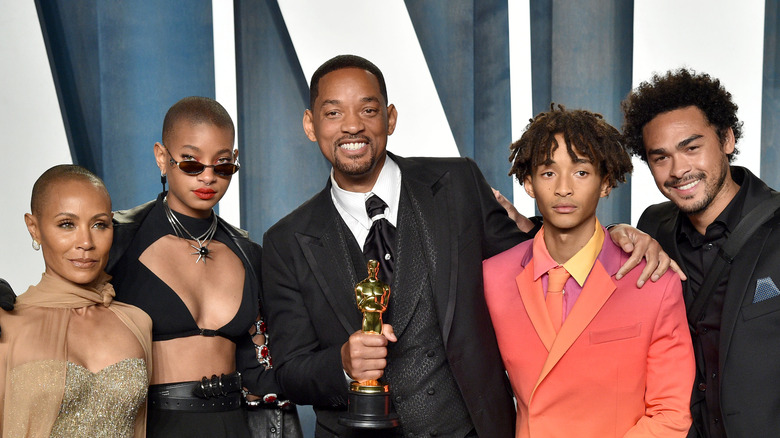 Lionel Hahn/Getty Images
When it comes to rumors in the headlines about her and her family, Jada Pinkett Smith focuses on what she can control within the narrative — and that's the truth.
"When you know that's what's going on in your house is so the opposite [of what's being said], and you also know that when there's mystery, people fill in the gaps, that's okay," Jada said, per People. And that belief in only focusing on the truth extends into any rumors regarding the Smith family, including Jada's open marriage. To her, what her marriage looks like doesn't require the opinions of others, nor the labels. Instead, her union to Will Smith continues to work because they focus on their truth — no matter what the headlines say. "And then you look back at it and look at how creative people can be, and it's kind of entertaining. We can laugh because it's so ridiculous," Jada said.
But when it comes to her kids, the truth is not enough. Instead, when rumors begin regarding either Willow or Jaden Smith, Jada steps in. When tabloids took a photo of Willow and Moises Arias in bed together out of context, for example, Jada said that objectifying the photo was putting a spin on the two's relationship that isn't there. "Just don't pollute something that's not dirty," Jada said, though it seems to be one thing the tabloids have continued to do.
How the Smiths are working through their recent scandal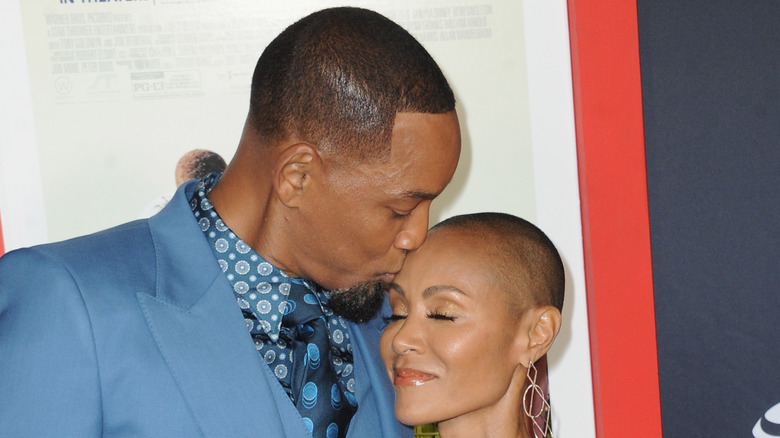 Albert L. Ortega/Getty Images
After Will Smith stormed the Oscars stage to slap Chris Rock for making a joke at his wife's expense, it seemed as though the Smith family found themselves in every news headline — and not for good reason. 
Following the Oscars slap, public relations experts spoke out, saying that how the Smith family worked to remedy the situation would determine how the public viewed them in the future — or whether their image would be tarnished forever by the slap. But it seems when it comes to the headlines, how the public views the Smith family doesn't matter to Jada Pinkett Smith, because she has continued to do what she thinks to be best. 
Since the slap, Jada has kept relatively quiet regarding the situation — in June, she briefly spoke out on "Red Table Talk," saying she hopes that both men will one day be able to talk and find a way to move forward together. But other than the statement on "Red Table Talk," Jada is focusing on her family and their experiences, letting everyone else believe what they want to. "Will and I are continuing to do what we have done for the last 28 years: And that's keep figuring out this thing called life together," Jada said.