Is Matt Smith Dating Anyone?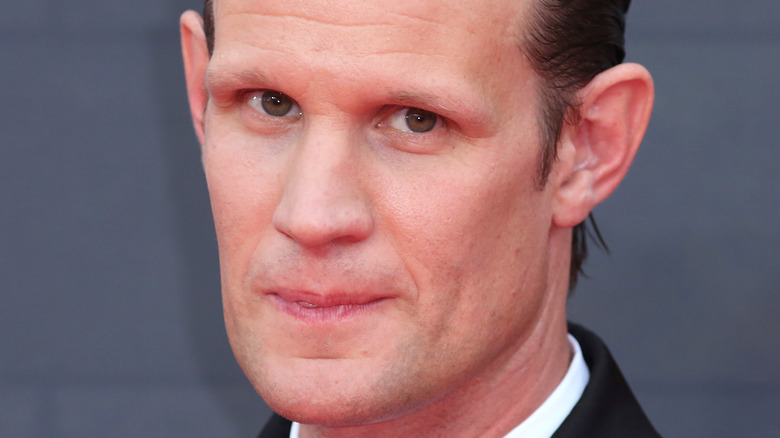 Lia Toby/Getty Images
Move over, Jon Snow — there's a new "Game of Thrones" hunk in Westeros. (Well, sort of.) HBO's "GoT" prequel "House of the Dragon" has only just premiered, but it's already cemented Matt Smith (in the role of Daemon Targaryen) as the villain everyone loves to hate. According to HBO's official website, the story centers on House Targaryen — rather than chronicling a sprawling cast of characters — and takes place 200 years before "GoT."
For Smith, the role of the Targaryen prince was initially intriguing, but one he wasn't sure he wanted to take on. Despite hesitation due to his belief that the show had already been done before, Smith told The Hollywood Reporter that he was won over by the complexity of Daemon's character. "He's a brilliant character because you never quite know what he's thinking. I liked the ambiguity of that," Smith said. "There's a ruthlessness in his personality that I thought was really interesting, to see characters who behave that badly. But in many ways, he comes from what he thinks is quite a genuine place."
Daemon has thus far been seen hanging out in Westerosi brothels, and viewers are, no doubt, wondering about the trajectory of his love life on the show. The ruling families of Westeros occasionally engaged in incest (Hi, Cersei and Jaime Lannister!), and it's still unclear whether this will be the case with Daemon and his niece, Rhaenyra Targaryen. But, as for Smith's offscreen love life ... that's much more clear.
Matt Smith is in a relationship with Caroline Brady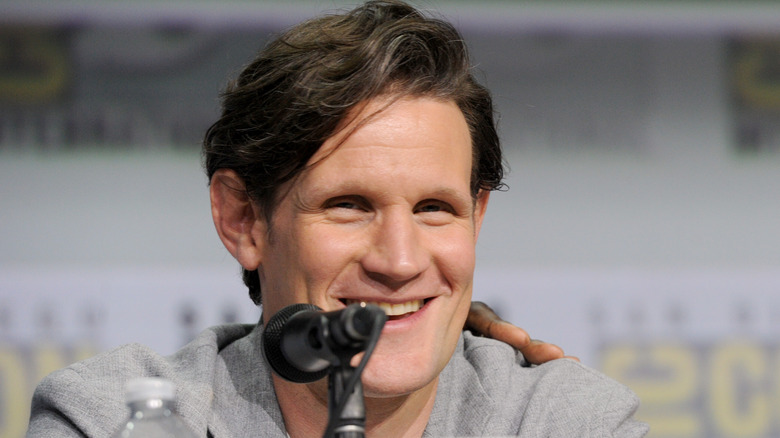 Albert L. Ortega/Getty Images
Matt Smith is famously tight-lipped about his relationships, but as of August, Mirror confirmed that the British star is dating Caroline Brady. According to Brady's LinkedIn, she's the vice president of fundamental equity impact investment at global investment company Black Rock. According to the Mirror, fans believe that Smith met Caroline through her sister, Millie Brady, who starred alongside Smith in the 2016 film "Pride and Prejudice and Zombies." (Ironically, Smith was dating another co-star, Lily James, at the time!) Caroline and Smith have yet to confirm their relationship on social media and Caroline didn't walk the red carpet premiere for "House of the Dragon" with Smith. Looks like privacy is still top priority for these two.
To hear Smith tell it, he might value this sense of privacy given the invasive nature of his work. Still, it's all he has ever known. In an August interview with Rolling Stone — in which he declined to discuss his love life — Smith said, "[Acting is] what I know. It's just my life." The actor also discussed his desire to get married and have a family in a separate interview with Esquire UK. "I do think that's what life is all about in the end. Children. Making a family. You know, when you're dead, and you're on the slab, that's what'll count," he said. Will Caroline become his future Mrs.?
Who did Matt Smith date before Caroline Brady?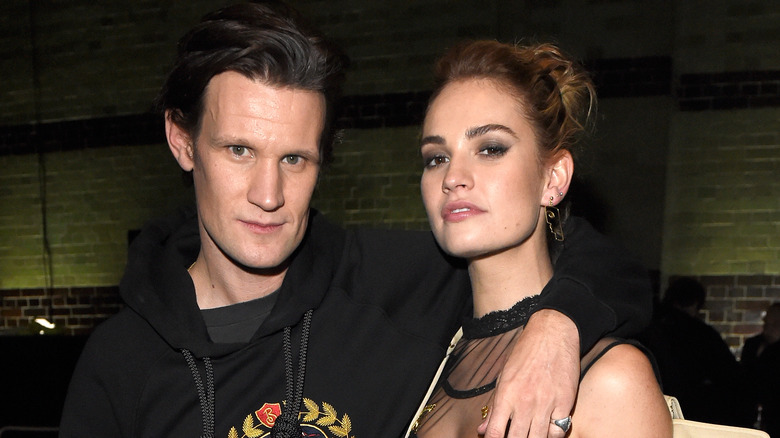 David M. Benett/Getty Images
Though Caroline Brady moves in entertainment circles, she seems to be a far cry from the movie stars Matt Smith has dated in the past. Prior to Brady, Smith's longest relationship to date was with "Cinderella" herself, Lily James. Per HollywoodLife, the pair met on the set of "Pride and Prejudice and Zombies" before walking the red carpet together at the "Cinderella" premiere in 2015. The Daily Mail reported that they eventually split in 2019, amid rumors that James was struggling to cope with Smith's friendship with Claire Foy, his co-star on Netflix's "The Crown." According to Marie Claire, the pair are longtime friends who also co-starred as husband and wife in the 2019 play "Lungs," throughout which they exhibited "intense chemistry."
James coped with her split from Smith by jetting off to Rome with actor Dominic West, who was married at the time. When pictures emerged of the duo kissing and canoodling in public, James was forced to do damage control. However, she remained quiet about what really went down. "Ach, I'm not really willing to talk about that. There is a lot to say, but not now, I'm afraid," she told The Guardian, after West had reconciled with his wife.
While Smith and James weren't together at the time, he was undoubtedly aware of the scandal. Perhaps it prompted him to seek out a more low-key romance. Either way, he and Brady seem happy. Per the Daily Mail, they have been linked since 2021.