Tom Brady Doesn't Mince Words About Why He Was Absent From Buccaneers Training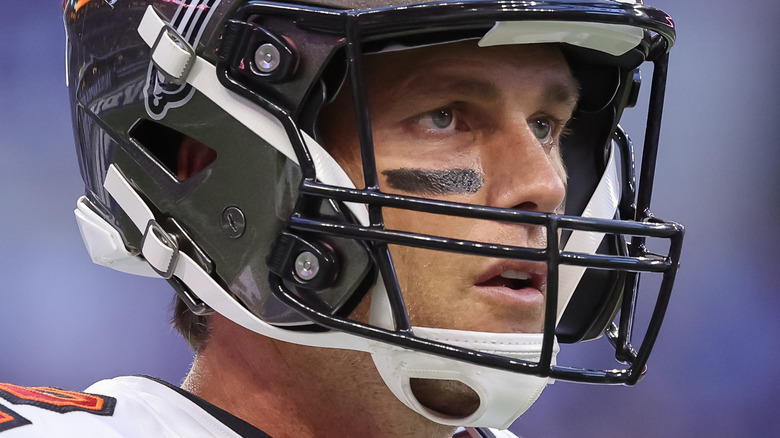 Michael Hickey/Getty Images
On August 11, it was by NFL Network national insider Ian Rapoport announced that Tampa Bay Buccaneers quarterback Tom Brady wasn't present at practice for "personal" reasons. According to People, an insider said that the star quarterback wasn't injured. After that day's practice wrapped up, Buccaneers head coach Todd Bowles spoke more in-depth about Brady's absence.
"He's going to deal with some personal things," Bowles told NBC Sports. "This is something we talked about before training camp started." The head coach explained that the quarterback was present during the first two weeks of training camp so he could form a relationship with the new players on the team, and he assured people that he would be back sometime after the team played the Tennessee Titans.
Brady's notable yet secretive absence caused fans to speculate what the former New England Patriots quarterback was up to. A fantasy football analyst sparked a rumor that Brady was set to appear on "The Masked Singer," pointing out that the star QB's former teammates — Antonio Brown and Rob Gronkowski — have been on the show. The theory also explained the vague reasons for Brady's absence. But as the rumors have grown, the quarterback is now speaking about his time away from the field.
Tom Brady is trying to balance his personal and professional life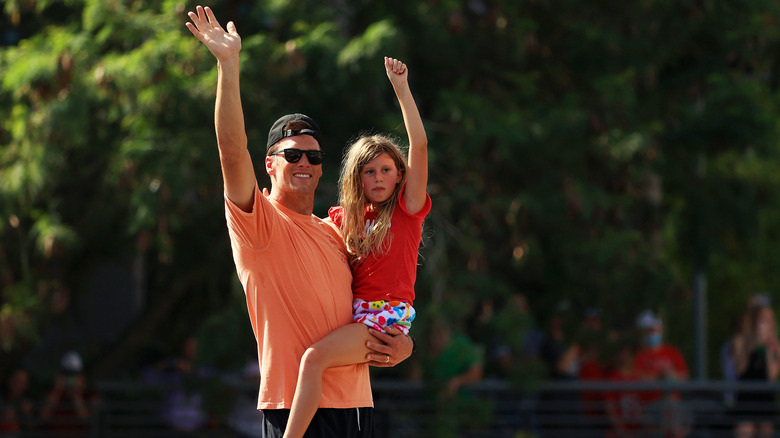 Mike Ehrmann/Getty Images
It turns out that Tampa Bay Buccaneers quarterback Tom Brady isn't appearing on "The Masked Singer" after all. According to Pro Football Network, league sources said that the star football player took a planned break to spend time with his family, as he had already planned a trip to the Bahamas with his wife, Gisele Bündchen. And it seems that the quarterback wants to keep the reasons for his absence private.
"Everyone has different situations they're dealing with and we all have unique challenges to our lives," Brady said in an interview after the August 27 preseason finale against the Tennessee Titans, per TMZ. "I'm 45 years old, man. There's a lot of s*** going on, so you just have to try and figure out life the best you can." The quarterback also mentioned that he knows the game of football well, saying, "[It] doesn't take me long for me to remember how to play it."
NFL Network's Ian Rapoport agrees with this statement. Following the announcement of Brady's scheduled absence, the national insider went on "The Pat McAfee Show" (via the New York Post) to elaborate on the report. "Brady has been doing this for 23 years," he said. "He knows the scheme as well as anyone." We hope Brady can help the Buccaneers succeed this season, as their first regular season game is scheduled for September 11 against the Dallas Cowboys.