Sylvester Stallone Sends Strong Message With Latest Photos Amid Divorce News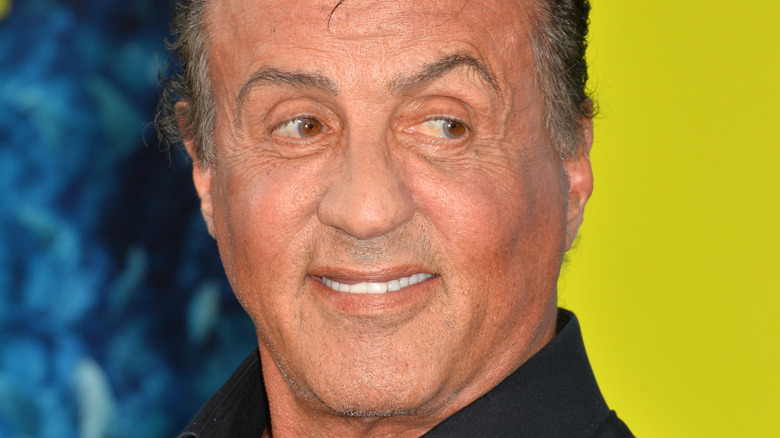 Featureflash Photo Agency/Shutterstock
Sylvester Stallone is having a hard summer. The "Rocky" star has been in the news a lot lately. Recently, Stallone made headlines for speaking out against his old friend and former co-star Dolph Lundgren, who landed a feature spinoff for his character, Ivan Drago, from the "Rocky" franchise.
Stallone criticized series producer Irvin Winkler for taking on the Drago project in a now-deleted Instagram post (via People). "the PATHETIC 94 year old PRODUCER and HIS MORONIC VULTURE CHILDREN, Charles And David, are once again picking clean THE BONES of another wonderful character I created without even telling me," Stallone claimed. Furthermore, Stallone alleged that the producers prevented him from earning a fair wage from his work in the "Rocky" franchise by not offering him an "equity stake." "I have zero ownership of 'Rocky,'" he told Variety in 2019.
But, just when it seemed like things had calmed down, a few weeks later, the news that Stallone's wife of more than 25 years had filed for divorce hit the stands. In true Stallone fashion, he has a lot to say.
Slyvester Stallone wants to keep things amicable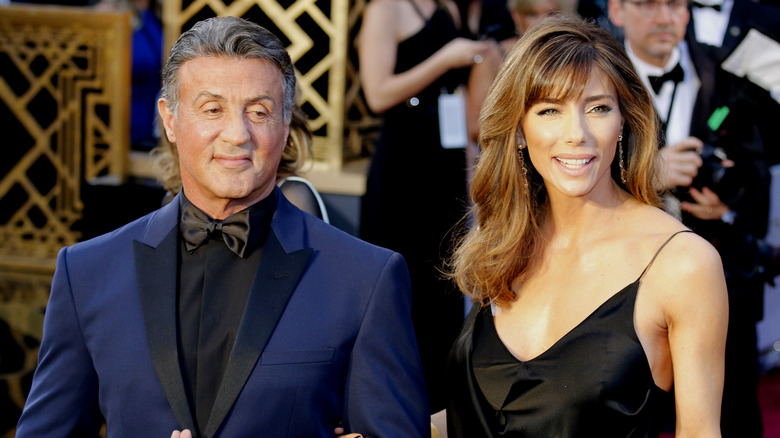 Tinseltown/Shutterstock
Sylvester Stallone is not letting his divorce split up his family. A little over a week after his wife, Jennifer Flavin, filed for divorce, Stallone took to Instagram to celebrate his daughter Sophia's 26th birthday. "A VERY HAPPY BELATED BIRTHDAY TO MY VERY SPECIAL DAUGHTER, SOPHIA!!!" Stallone captioned a carousel of photos of Sophia throughout the years, including a photo of Flavin. The message was clear: family first.
Despite the show of unity, sources say the split was a long time coming. "It really wasn't just one issue that made her file for divorce," an insider told People. "They have had lots of issues for years, and she just had enough." According to another source who spoke to TMZ, the final straw for Flavin came when Stallone got a guard dog earlier this year. Divorce documents filed by Flavin also allege that Stallone had been moving money from joint marital accounts into private ones.
The "Rocky" star refuted the claims that the split had to do with the new dog, claiming he'd never end a relationship over something so silly. "We did not end the relationship on such a trivial argument. We just went in different directions," he told the outlet. "She's an amazing woman. She's the nicest human being I've ever met." Lovely as she may be, that did not stop Stallone from covering a large tattoo of Flavin with an even larger tattoo of the dog just days before the divorce.