Kelsea Ballerini Has Sad Relationship News To Share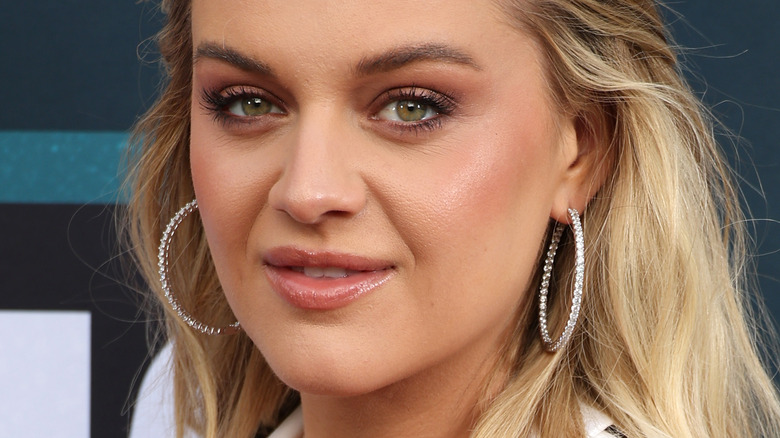 Jason Kempin / 2022 Cmt Music Awards/Getty Images
Kelsea Ballerini burst onto the country scene in 2014 with a relationship demand: "Love Me Like You Mean It." Two years later, she seemed to find a guy who met this criteria in fellow county musician Morgan Evans.
Ballerini met the Aussie singer when she was invited to co-host Australia's Country Music Channel Awards ceremony with him. Ballerini revealed that they got to know each other better over shots after the show, and their night ended with fireworks. "He leaned over and asked if he could kiss me, like a proper gentleman, and I said yes," Ballerini recalled to People. Evans told KTLA 5 they went on their first date only four days later, and by the end of 2017, Ballerini and Morgan were married.
Ballerini documented some of their happier times on social media, like when she informed her Instagram followers that she and Evans played a lot of Mario Kart and worked on their communications skills amid the COVID-19 lockdown. In a 2021 interview with Lyric Magazine, Evans confessed that he had some qualms about Ballerini's social media usage. "I remember the first time she posted about us being together, I was like, 'Let's not post about this, because we're going to have to talk about it. If it doesn't work out, we're going to have to talk about that,'" he recalled. Sadly, not every love song has a happy ending, and the time to have the conversation that Evans feared has now arrived.
Kelsea Ballerini and Morgan Evans are getting a divorce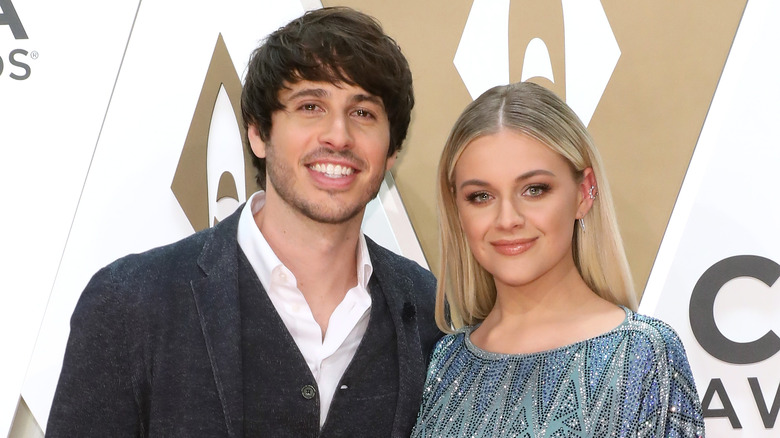 Taylor Hill/Getty Images
On August 29, Kelsea Ballerini announced that she and Morgan Evans are going their separate ways. "This deeply difficult decision is the result of a journey of love, growth, and effort that has ultimately come to an end," she wrote on her Instagram Story. An insider told People that Ballerini and Evans worked hard to save their marriage before deciding to get divorced. "Prior to this they had separated privately once before and have been in therapy for several years," the source stated. Photos of Evans had become scarce on Ballerini's Instagram page in the months preceding the announcement, but Ballerini did share a post about a romantic getaway to Cabo San Lucas in April.
Reflecting back on some of Ballerini and Evans' past remarks about their relationship is an exercise that's sure to break many of their fans' hearts. In a 2020 interview with Access Hollywood, Ballerini credited Evans with making her change her views about marriage. "I wasn't even sure that I wanted to do the marriage thing. My parents got divorced, and it was a whole thing," she said. "Soon as I met him, he was just careful with the way that I love, and I always felt very safe loving him."
While the pair has cut their happily ever after short, fans can always relive Ballerini and Morgan's love story through their music, including their collaborative effort "Dance with Me."