Lisa Rinna's Social Media Behavior Has Fans Curious About Her RHOBH Future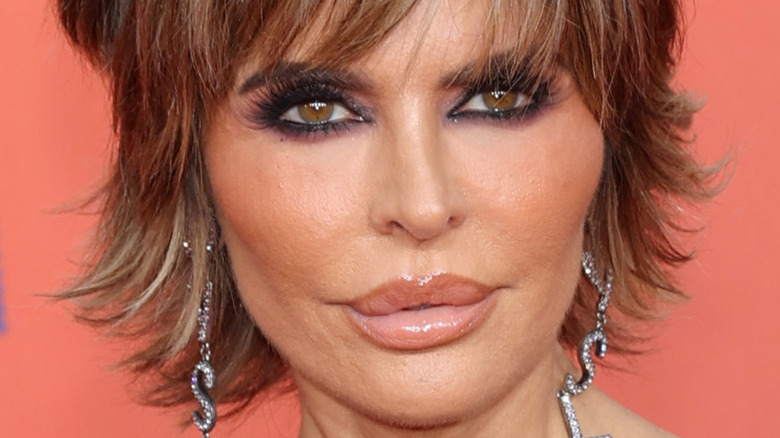 Rich Polk/Getty Images
"The Real Housewives of Beverly Hills" drama just keeps escalating, both on-screen and off-screen. Ever since Garcelle Beauvais' teenage son Jax has been the victim of vicious and racist online attacks, the "RHOBH" cast has been showing up in support of Beauvais and her family. Beauvais recently hit a breaking point, tweeting, "I've been in tears all night it's just a TV show people scream at your TV throw something at your TV but leave our kids alone." 
In late August, Bravo shared a statement, which was re-posted by the ladies of "RHOBH" on social media. It said, "We are shocked and appalled at the social comments directed at Garcelle's son. We urge our viewers and social followers alike to refrain from targeting our cast and their families with harmful rhetoric."
In addition to posting the Bravo message on Instagram, "RHOBH" star Lisa Rinna also responded to the online attacks on Instagram Story, per Us Weekly. In a lengthy post, she demanded that fans refrain from harassing the children from the reality TV show, writing, "The kids — all of our kids — should be off limits, so stop it now. Enough is enough." Now, in a baffling twist, Rinna is backing off the social media frenzy, leading fans to form some predictions about the reality TV star's future on "RHOBH."
Lisa Rinna explained why she archived the Bravo statement on Instagram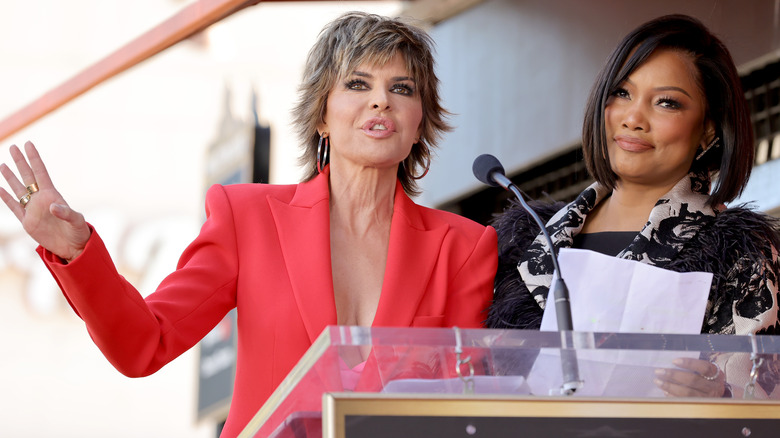 Amy Sussman/Getty Images
It may come as a surprise that Lisa Rinna, who has been outspoken about cyberbullying towards her fellow castmate's kids, recently archived the Bravo statement on Instagram, per Page Six. She took to her Instagram story to reply to a user's message about why she is no longer engaging in the conversation. She explained that she's been editing her social media page and staying focused on positivity in her posts. Rinna also defended her decision by mentioning she's keeping her family safe. She wrote, "I don't want anything negative on my grid and since my own children are being threatened as we speak I felt it best to archive it." She added, "The statement did nothing so why keep it up?"
Fans took to Twitter to hypothesize about the reality TV star, and point out a possible link between the star's Instagram activity and future on "The Real Housewives of Beverly Hills." One user wrote, "Lisa Rinna deleting all things #RHOBH on instagram is making me actually believe she is getting fired. Her excuses are laughable at this point @lisarinna." Another person tweeted, "Lisa Rinna is giving us fired vibes #rhobh" with a screenshot of the Instagram story posts. 
"RHOBH" without Rinna? We'll have to wait and see if this firing is a true possibility or just fan speculation.