Sylvester Stallone's Divorce Keeps Getting Messier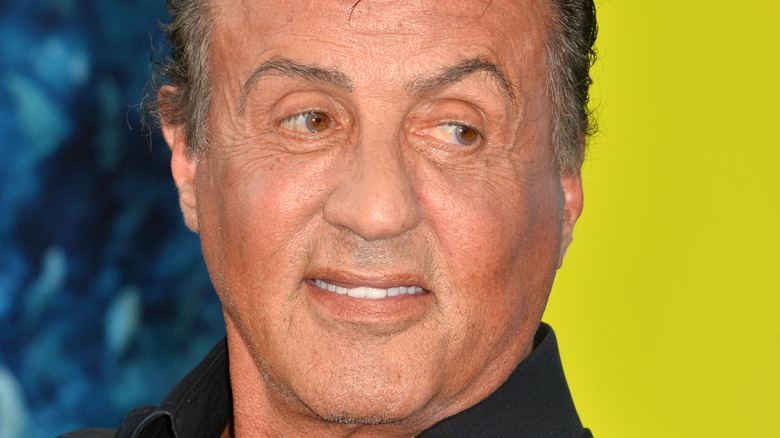 Featureflash Photo Agency/Shutterstock
After 25 years, one of Hollywood's longest marriages came to an end on August 24, with Jennifer Flavin filing for divorce from Sylvester Stallone. In her filing, obtained by Page Six, Flavin alleged that Stallone "engaged in the intentional dissipation, depletion and/or waste of marital assets," calling their marriage "irretrievably broken." 
Although most were blindsided by this news, there were possible signs pointing toward the split. A few days before Flavin's divorce filing, Stallone was spotted on social media sporting some eyebrow-raising fresh ink, per BuzzFeed. Apparently, Stallone had recently covered up a large bicep tattoo of his to-be ex-wife with one of his late dog, Butkus. Surprisingly, this wasn't the only dog-centric rumor surrounding the breakup. As TMZ reported, sources close to the Stallones claimed the dissolution of their relationship began with Stallone adopting his Rottweiler, Dwight, without Flavin's approval. One argument led to a conflagration of larger ones between the ex-couple, the sources alleged. However, Stallone denied this claim to TMZ, insisting, "We did not end the relationship on such a trivial argument."
Although the true reason(s) for the couple's divorce may remain unclear for a while, Stallone has made it clear he isn't taking Flavin's allegations lying down.
Sylvester Stallone speaks out against claims by Jennifer Flavin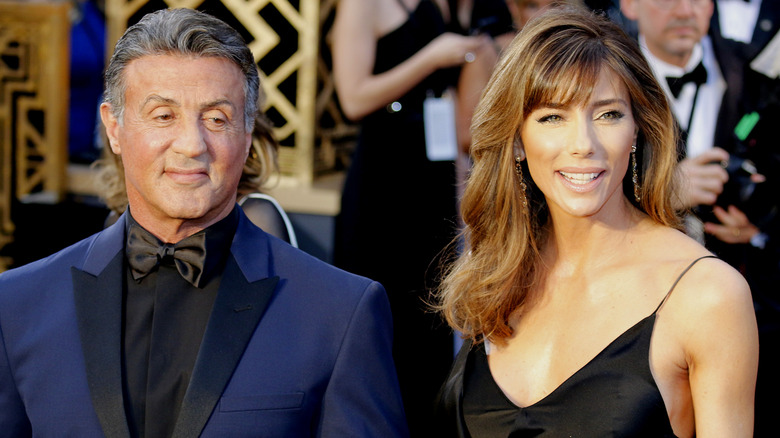 Tinseltown/Shutterstock
Sylvester Stallone has clapped back at Jennifer Flavin's claims about him in her August divorce filing. In his legal team's response to her filing, as seen by People, they stated that Stallone "has not engaged" in any of the "intentional dissipation, depletion and/or waste of marital assets" Flavin cited as a reason for divorce. According to Flavin, Stallone's alleged behavior caused "an adverse economic impact on the marital estate."
Additionally, The "Expendables" star's response also denied Flavin's request for "exclusive use" of their Palm Beach home. He did, however, co-sign on Flavin's request to the court to "reduce the cost" of her legal fees, stating that he will cover her costs. Sly also agreed in his response to Flavin legally restoring her maiden name.
Despite the unpleasant aspects of his divorce drama, Stallone seems determined to look to the positives in life. On August 28, the legendary actor shared a heartwarming photo carousel to Instagram in celebration of daughter Sophia's birthday. From family selfies to graduation photos, Stallone included Flavin in many of the uploaded shots. Commendably, it looks like the ex-couple is keeping this divorce as classy as they possibly can!