James Van Der Beek Isn't Accepting The Loss Of A Big Opportunity Without A Fight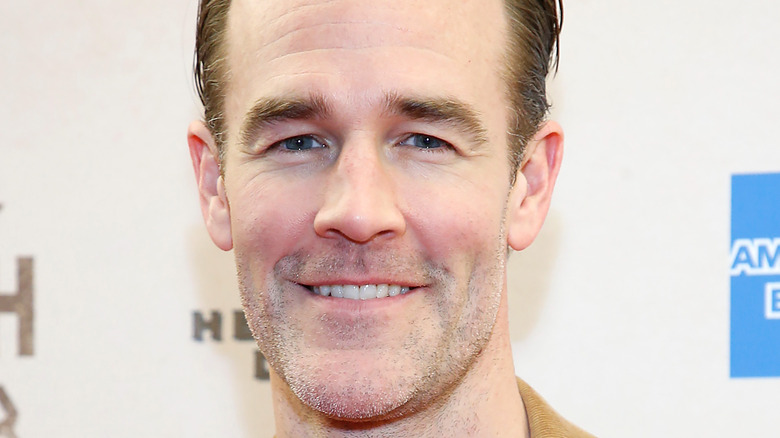 John Lamparski/Getty Images
James Van Der Beek has had a rough couple of years.
In August 2022, the "Dawson's Creek" alum opened up about struggles his family faced in recent years, including two pregnancy losses. "Pic #1, we had just lost a baby 18 weeks into pregnancy and almost lost @vanderkimberly in the process. I had a collaboration going south, rapidly. And I'd just been booted off a reality dancing competition I'd been favored to win," the actor wrote in an Instagram post, referring to his stint in "Dancing With the Stars" in 2019. Van Der Beek went on to share that his family decided to rent an RV to begin their process of "being present" and achieving acceptance. Unfortunately, they had experienced another late-term pregnancy loss. Two and a half years later — after a certain project "blew up completely," and just right after they moved from Los Angeles to Texas — the Van Der Beeks welcomed a surprise sixth child, a boy.
Van Der Beek concluded his reflective post on an encouraging note. "Healing comes at its own pace. Presence might just be a pre-requisite," he wrote. At the time, he didn't specify what "project" he was referring to — but now we may have an idea about what it was.
James Van Der Beek is suing SiriusXM after a failed podcast deal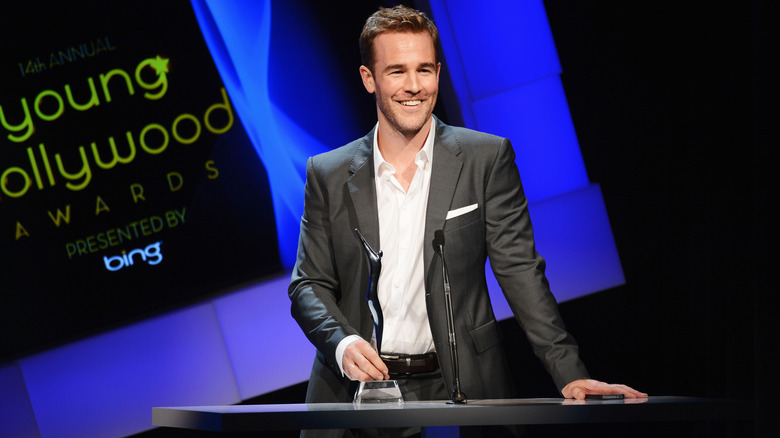 Mark Davis/Getty Images
There's a solid possibility that the failed project James Van Der Beek was talking about in his Instagram post involves his failed deal with SiriusXM. The actor has sued the broadcasting company and Stitcher for breach of contract over a podcast deal amounting to $700,000, according to The Hollywood Reporter.
In the suit filed on August 26, 2022, Van Der Beek claimed he had struck a deal with the two companies to host a weekly podcast in exchange for a minimum of $700,000 and a 50% stake in net ad revenue. He was also reportedly promised a production budget of $153,000 and a marketing budget of $50,000. But after months of back and forth, SiriusXM stepped away from the deal after they were "ready to call terms officially closed." During that period, Van Der Beek had reportedly already declined other offers so he could "devote his full time and attention to creating the podcast" (via Entertainment Weekly). Now, he's seeking $700,000 in compensatory damages, plus attorney fees.
The podcast could have been the ideal project for Van Der Beek since he previously said he was looking into work that would allow him to be the best husband and father. "I've been trying to set things up right now so that I can spend the most amount of time with my family," Van Der Beek told Fox News in June 2022. "I've been writing and developing. I am actually feeling the call to collaborate with some really brilliant people and act again. I will see."